We've been getting a lot of emails lately requesting a round-up post of our must-have DIY tools. You know… what we use, what we like. I've been putting off writing it for awhile, because it's so daunting thinking about putting together a list… we use SO MANY tools and products. How do I just choose a handful?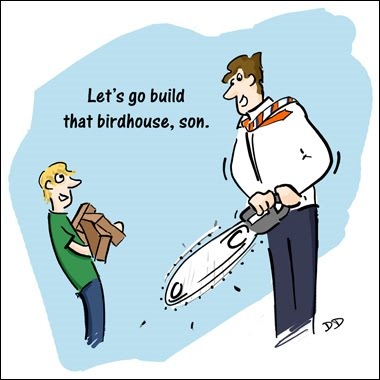 source
This post contains affiliate links.
Nick and I sat down together and made a list of things we deem essential to our day-to-day DIY adventures. We have a LOT more items that we use fairly regularly… so if you find yourself needing a recommendation for an Oscillating Edge/Belt Spinning Sander… feel free to ask us (and we would send you straight to Ridgid!)

Every DIYer is going to have a different list of must-haves… and these are ours. In no particular order.
1) Janome Harmony 2049 ~ It's no secret that I'm a beginner behind the sewing machine (see my SIMPLE sewing tutorials here), but this little gem has made it simple and dare I say FUN! It's easy to use and fairly self-explanatory. And it has yet to fail me! I should add that it can do lots of fancy things that I don't dare try at this point, so I wouldn't necessarily say it's for beginners only.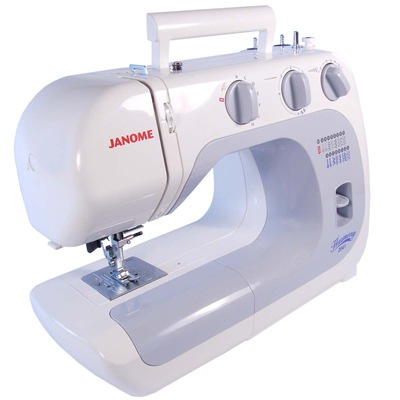 2) Cordless Air-Strike Brad-Nailer (RYOBI) ~ This bad boy is soooooo handy. Most brad-nailers need an air compressor, but that's such a pain when your air compressor weighs more than you do and you've got biz to do on the second floor of your house (like this). And I might add that it just FEEEEELS so POWERFUL! And pretty Bad-A.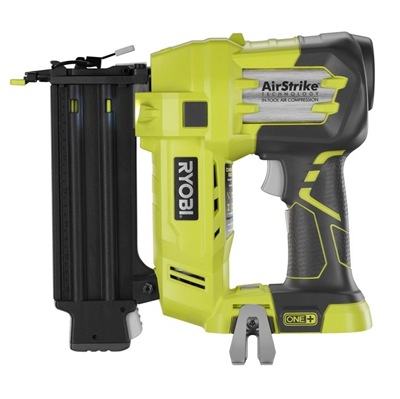 3) Overhead Projector ~ This is one of my most PRIZED possessions. And I use it pretty frequently for lots of different things. This isn't my exact overhead projector (because mine is ancient), but it's close enough. To see the many projects we've used this for, click here!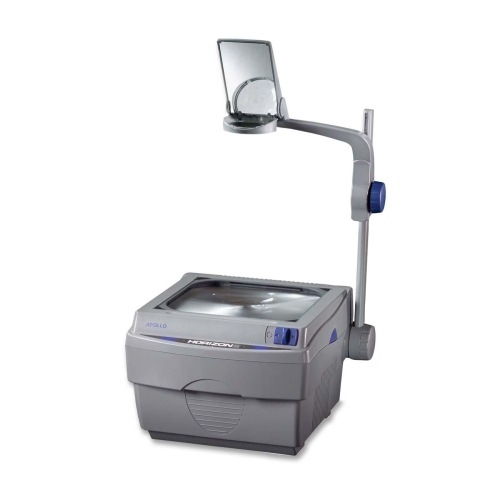 4) Purdy Cub Brush ~ This is the BEST cutting brush for edges and trim work. The bristles are very fine which gives a professional finish, and the angle of the brush makes it easy to get in corners. These little guys are expensive as far as paint brushes go, so I've been known to just use cheap-o brushes too.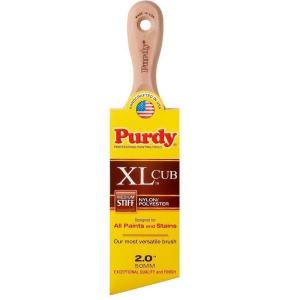 5) JET Scroll Saw ~ If you've been around our blog for any time at all, you know I have pretty strong feelings for my scroll saw. We've invested a lot of hours in our relationship, and have a lot of fun things to show for it. I just love how easy it is to use, and create beautiful and unique things. There are so many possibilities with this one! If you're looking for a more 'beginner scroll saw', I recommend this one! DO NOT buy a scroll saw for less than $200 or you will be sorely disappointed.
6) Royal Soft-Grip Paint Brushes ~ As you know, I like to dabble in a little decorative and intricate painting… and these brushes are my fave. My Mother-in Law Diane gives me a new stash each year for Christmas, and I get really excited about it. The bristles are so soft. But not too soft. And they NEVER shed.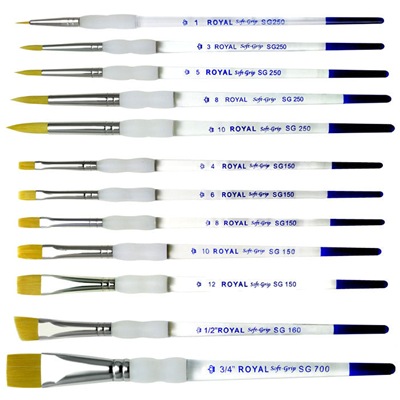 7) Compound Sliding Miter Saw (RYOBI) ~ We use this tool almost daily to slice one thing or another. It's so easy just to chop a piece of wood smaller, or cut perfect angles for trim or crown moulding. So very useful.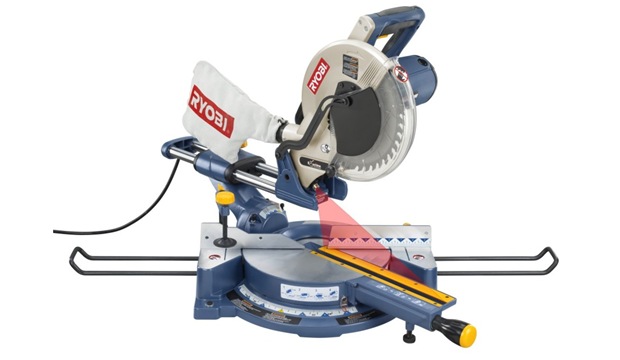 8) Cordless Drill / Impact Driver Kit (RYOBI) ~ It's funny, because my first instinct is to pull out a screw driver… but after having these little beauts at our fingertips, everything has changed! We have a massive corded drill that we would drag around if we were desperate, but the portability and power of these is unmatched! And soooo handy! I'm not gonna lie, I'm pretty partial to the chartreuse color too.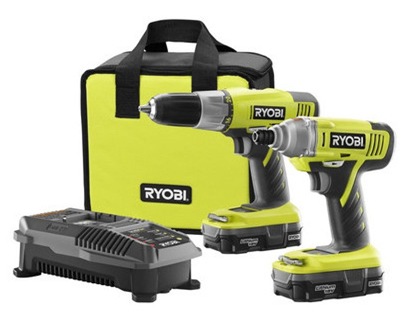 9) Orbital Sander (Porter Cable) ~ I'm fairly confident that sanding is the most-dreaded DIY task in the entire DIY world of DIYers. And I'll admit that hand-sanding is not only sucky, but it's also sucktastic. After we got this Orbital Sander (that I never knew existed), I actually get a little excited when I find a project that requires sanding. You don't have to put any pressure on it… it just does it's thing. You just have to move it around. Maybe someday they'll make a Roomba Robotic Orbital Sander that you can just walk away from and it will sense where the edges are and everything. Hmmmmm!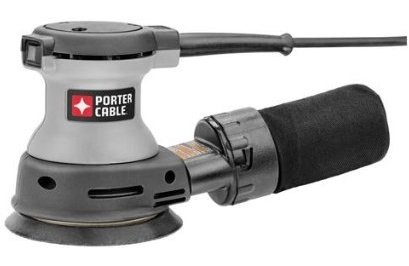 10) Kreg Pocket Hole Jig ~ Nick is no stranger to the Kreg Jig. He's a pocket-hole-drilling FOOL! I've only recently become familiar with it, and learned how simple it is and how it makes joints so strong without looking shawty. How do people even come up with these things? GENIUS. We use the Kreg Jig on basically anything that has more than one piece of wood.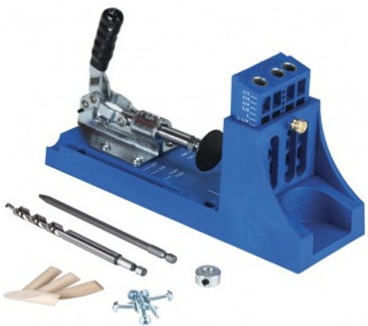 11) Heavy Duty Upholstery Staple Gun ~ I've had this staple gun since my college days in design school… and it's still going strong YEARS later (we won't say how many years). We use it for our various upholstery endeavors, as well as just here and there for random things.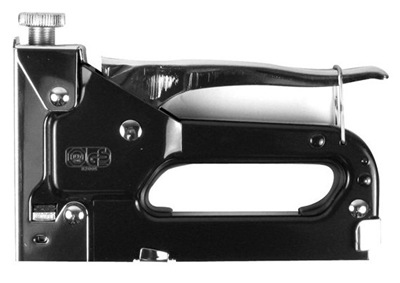 12) Paint Sprayer (Wagner Flexio 590) ~ This paint sprayer is amazing andit gets the job done quick and simple! Also, it's easy to clean, which is super important to us… as often as we use this puppy. Works great for large AND small projects! Here is a post where we go into more detail about this paint sprayer.
~~~~~~~~~~~~~~~~~~~~~~~~~~~~~~~~~~~~~~~~~~~~~~~
Phew! That wasn't so bad! We know how fortunate we are in the tool department, so when we're writing posts we try to tell you when you can substitute another tool… or omit a step altogether. Feel free to pin this image for future reference!
If you have any questions about certain tools, or our feelings about certain brands, feel free to ask! We don't know everything, but we're happy to share what knowledge we do have.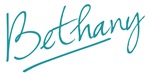 *this post contains affiliate links