A little back story on this 'Shading with Wood Stain' technique?
Okay!
*this post contains affiliate links*
Nick and I love trying all different kinds of techniques on our various furniture transformations… playing around with pattern and color… paint and stain… etc! Well, after rescuing an antique buffet from a burn pile (AKA The Burn Pile Buffet), I decided to do a little experiment with stain… because there was nothing to lose except a buffet with smoke damage!
When I was going to college for Interior Design, one of my favorite art classes was drawing with charcoals. I never got very good at it, but I loved the concept of shading… and thought I might be able to apply the same concept… only shading with wood stain.
IT WORKED!
In fact, that above photo of me in my pajama's has been pinned hundreds of thousands of times on Pinterest! LOL!
I use nothing but a cotton cloth and my finger to apply the wood stain (you can use either oil or water based stains… our faves are RustOleum and Unicorn Spit. If you're interested in learning this technique for yourself check out my Beginner's Tutorial, and/or watch my step-by-step demonstration in the video below!
.
.
Feel free to click around at all the different projects we've done using our signature 'Shading with Wood Stain' technique! (these are in no particular order)
UPDATE! Check out my most recent stained art addition! This little end table used to be the ultimate 90's golden oak basic-B, and would you look at that glow-up?! See the whole post
here
!
video-id="mvlgdKC6″ upload-date="2016-08-09T20:08:41.000Z" name="Rose Stain Table" description="Rose Stain Table" player-type="default" override-embed="default"]
.
I know it seems like an intimidating technique, but we've had DOZENS of readers email us pictures of their own version that was inspired by us… so we KNOW you can do it!
You can always email me with questions too! beth@realitydaydream.com
And as always, email us pictures of your projects! There's no better feeling than knowing we inspired someone to try something new.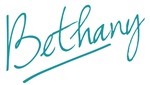 Let's stay in touch via social media!