It's been a whirlwind of a year for us. My one and only New Years resolution from last year's Round Up Post was to get knocked up… quite possibly the only resolution I've actually achieved success at in the history of my entire life! We spent the first part of the year painting backsplashes to save money for our FET, which we did, and paid for in cash last June. After an emotional and anxiety-filled procedure, I got to be one of the lucky ones again and became pregnant with a little girl… Due March 1, 2015! To catch up on this journey click here. We're so incredibly blessed!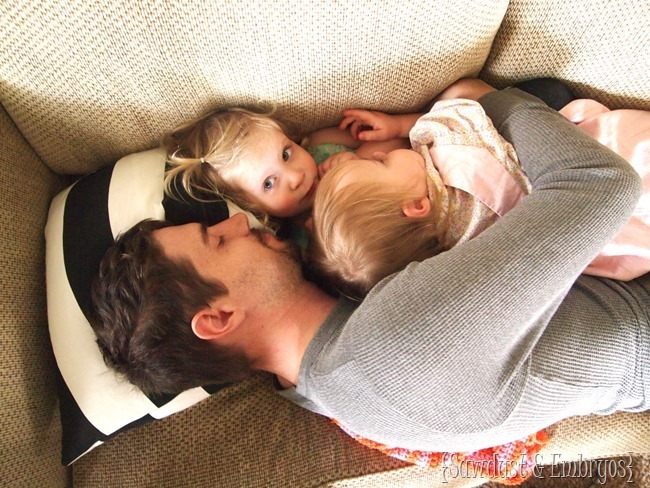 In addition to being pregnant half of the year, we also had several amazing blogging opportunities that we're still pinching ourselves about! We were asked to teach an Advanced Wood Staining class at the Haven Blogging Conference (that post here), as well as being invited with a handful of other bloggers, to participate in the World's Longest Yard Sale with GMC and Habitat for Humanity to fix up a home for a family in need. This was such an amazing and rewarding experience! (those posts here). We also participated in the Franklin Co Blogger Tour, and were honored to attend blogger gatherings with brands we love like RustOleum, and Lowes Home Improvement! We never imagined how blogging would open so many doors and provide us with so many amazing opportunities!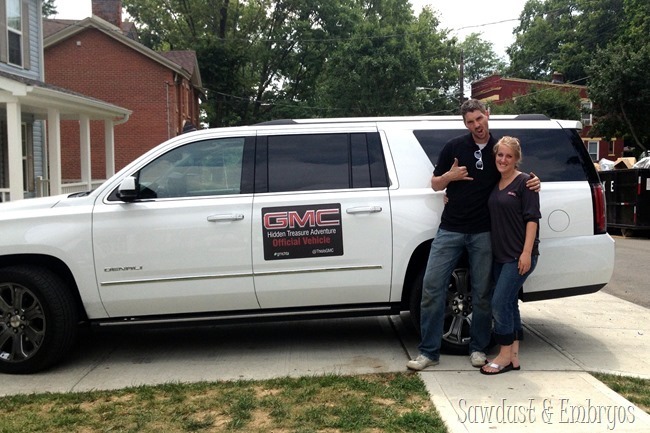 The twins also turned 3 this year and started preschool… which I'm still trying to wrap my mind around. They are little ladies now… equal parts sassy and sweet. They're enamored with my belly and are so excited to meet their baby sister! They've tentatively named her Jingle Bell.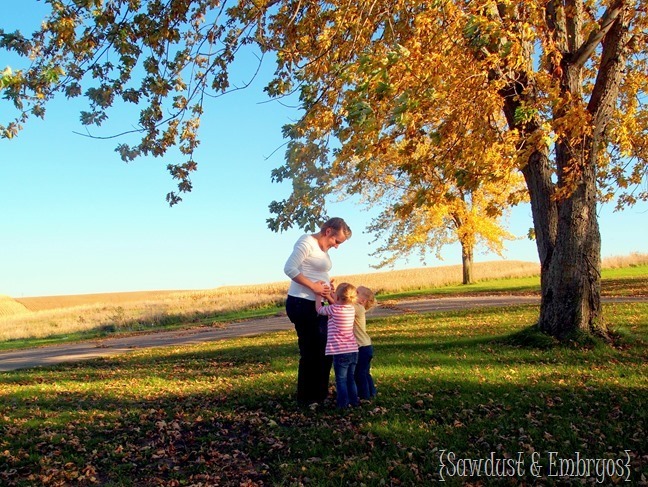 It's always fun to look back through the year and see all the things we accomplished… from little crafty projects to major home improvements. It's easy to look back on each year and think 'WHAT DID I DO ALL YEAR?' So it's always a treat for me to round up and reminisce on our projects at the end of each year.
So here we go! In no particular order whatsoever! (click each image to be taken to that tutorial)
Phew! Kinda makes me tired just looking at all of it! Then again, at this point in my pregnancy, walking to the bathroom makes me tired… so there's that. Pregnancy aside, we also just do a lot of relaxing and 'livin the simple life' out here in the country, so don't go thinking that we're constantly busy. We actually make a conscious effort to NOT be busy most of the time, because, quality of life.
We're super excited about what 2015 will bring, and look forward to adding our new member to our family soon! I'm going to tackle the infamous baby quilt at the end of January, so if you haven't sent us a 12"x12" swatch of fabric yet… please do! There's still time! Our address is:
Nick and Beth

PO Box 1647

Marshalltown, IA  50158

Thank you for following along with us and our little family adventures and projects. We love you guys!
Feel free to check out our previous Project Round-up posts from 2012 and 2013