With all that's going on in the nursery with the bold roman shades, mini-fainting couches, and the herringbone patchwork stenciled wall, I knew the chandeliers would need to be white… and not too gaudy. As much DIY as we've done in this room, I was willing to shell out some dollars to just purchase something cute and get on with it. But I couldn't find ANYTHING I liked!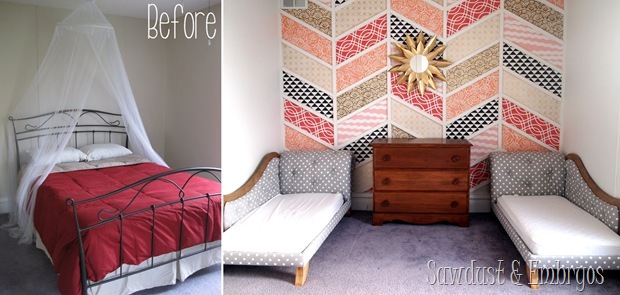 My mind is a confusing place, and part of the fun of blogging for me is explaining how I came up with ideas, or the progression of creativity (that usually involves a combo of Nick and I bouncing ideas back and forth).
I wanted the shandy's to be:
White… but not plain.
Unique… but not overpowering.
Feminine… but not nauseating.
Then, one day while we were working in the garage… I saw this little wicker-bamboo-end-table-thing in a new way.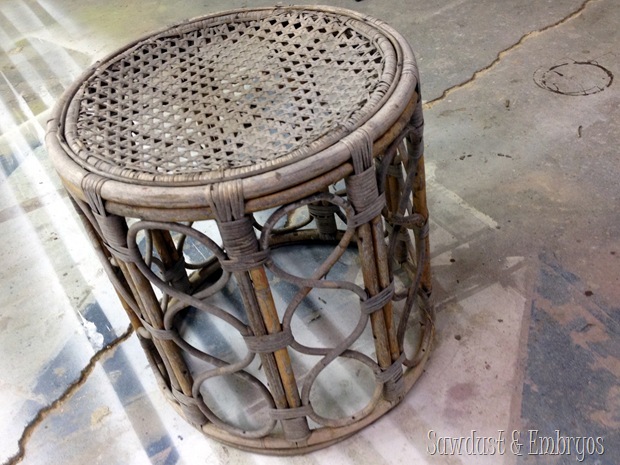 I loved this end table (from a friend… HI OREN!), but it was in rough shape. And I eventually planned to stabilize it and potentially paint it… or something. BUT INSTEAD! …I ripped out all the caning and supports, sliced it in half with a reciprocating saw, and primed/painted them white.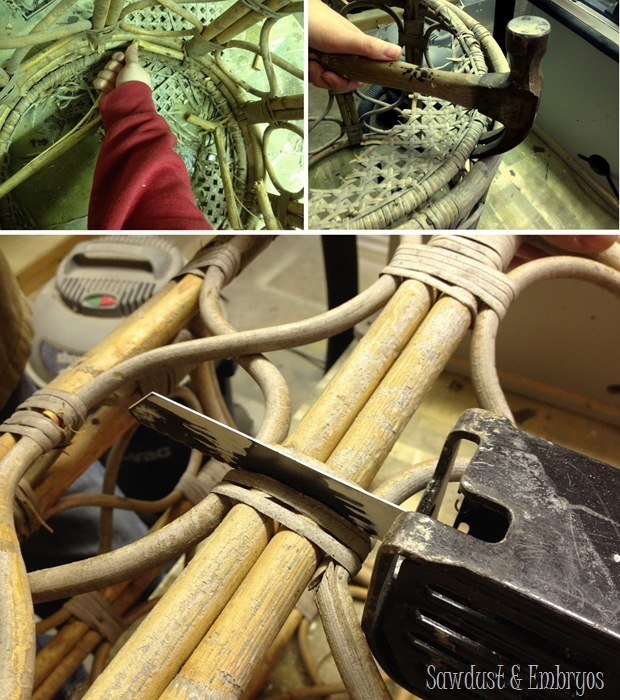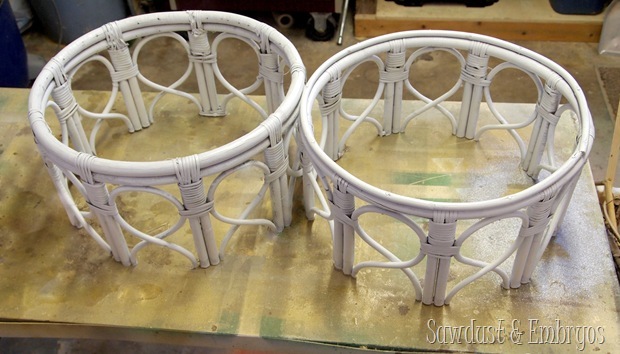 I loved where this was going, but I also wanted them to feel a little bit softer and more feminine. And then I watched the movie Frozen. Color me inspired.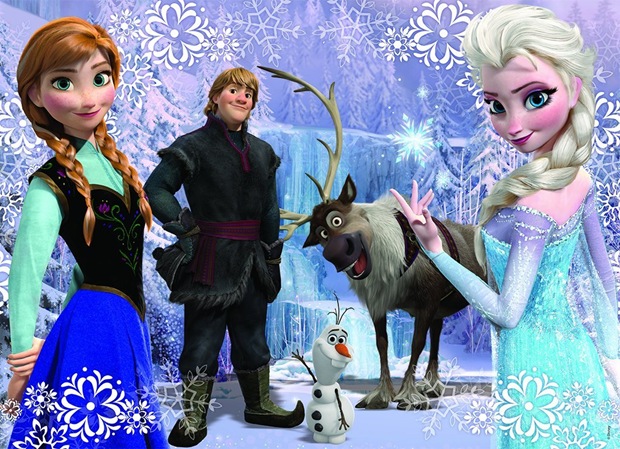 source
This movie is so soft and sparkly. It was while watching this movie that I knew exactly how this was going to go down! Think twinkle lights and tulle!
But first I needed Nick to 'rig' me something to fit on the top of my 'pendants' that I could hang them from and wire lights to. Naturally, he used a tomato cage and a blowtorch.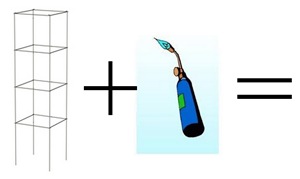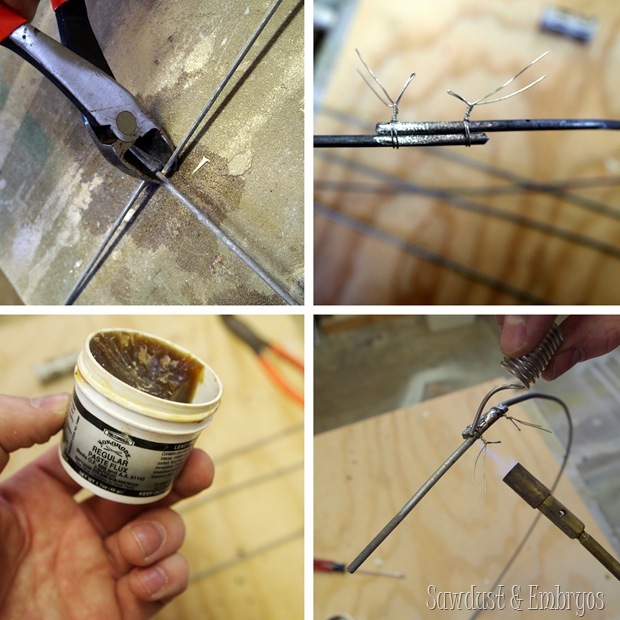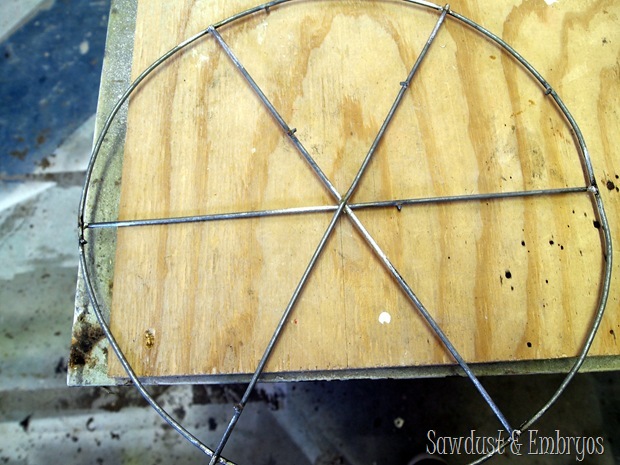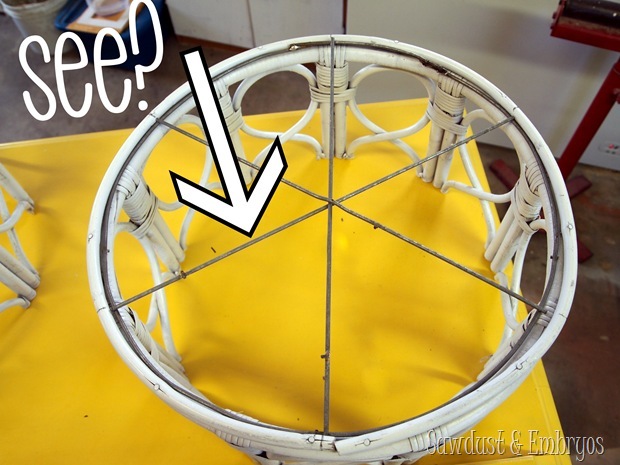 Got that? Good!
Now I get to do my fun business with the tulle! We picked up a couple 8" rolls of NON-FLAMMABLE tulle in the Christmas clearance section of walmart (30 yards). I ended up using 1 1/2 rolls per chandelier.
I wanted my tulle to be about 12" in length, and since they'll be folded in half, I measured roughly 24". I wanted some slight variation in length, so I actually ended up varying the lengths between 22"-26".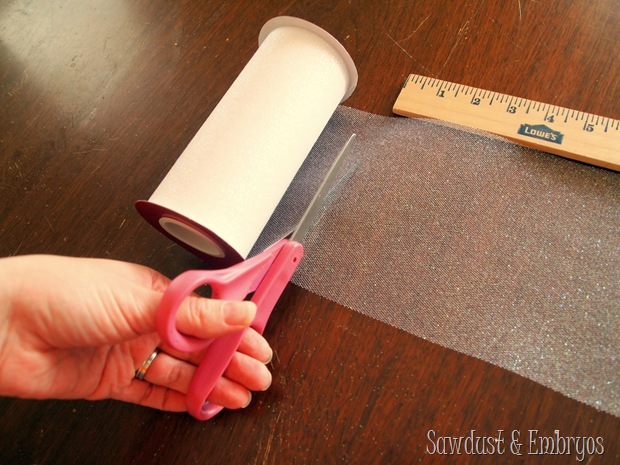 Then, using a cow hitch knot, I looped my tulle next to the metal, and wrapped the other two ends through, and pulled tight… like so!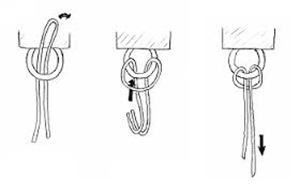 And I just continued this all the way around!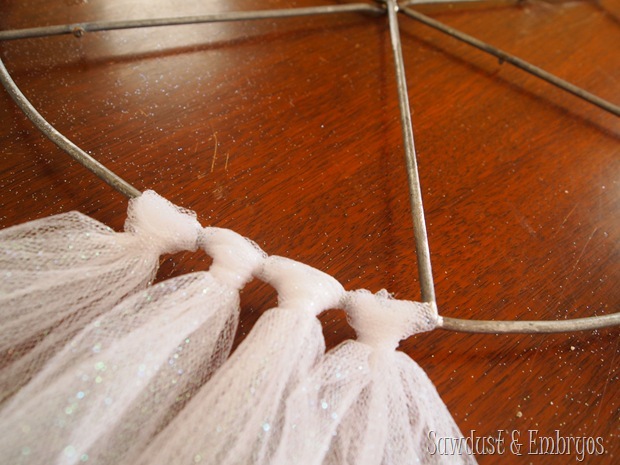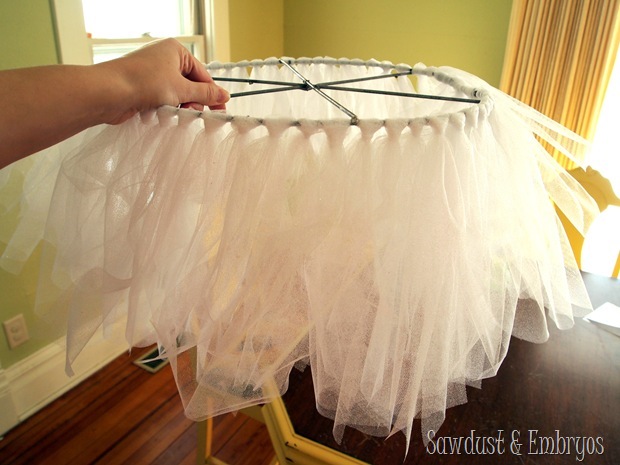 Now that alone is adorable isn't it? Dell through a FIT because we wouldn't let her wear it. Next step is to add the icicle lights (also Christmas clearance at walmart). Nick did some complicated wiring (tutorial here!) so that the 5' strand of lights would be attached to the loooooong cord for the pendants (chain and all). And then we simply draped the icicle lights over the metal rungs and attached them with zip-ties.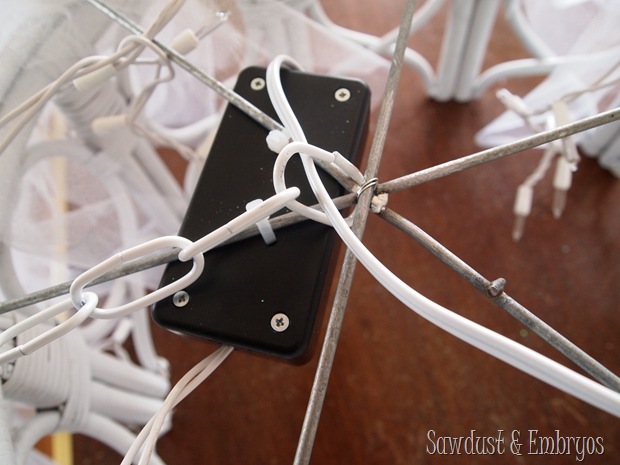 Then all that's left is to hang them!  I wanted to show you guys how cute these are even without the bamboo pendant 'shades, so you know you can make some too! Cute right?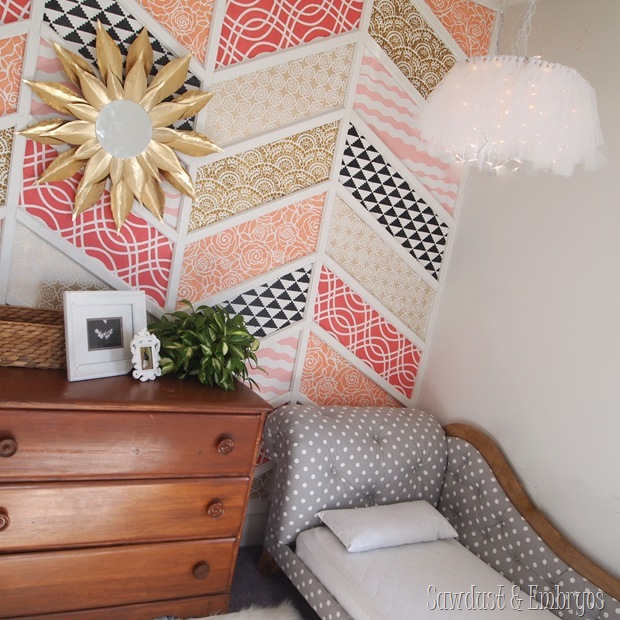 We liked it so much, we almost scratched the whole plan and just skipped adding the bamboo end table 'halves', but before we could really make a decision, we had to see them on!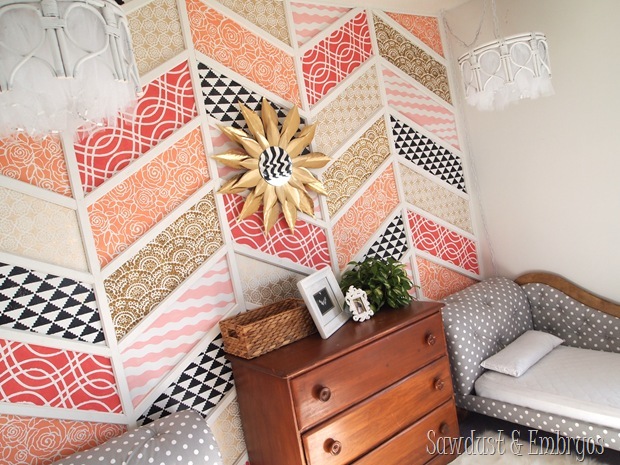 I'm smitten. Nay, OBSESSED.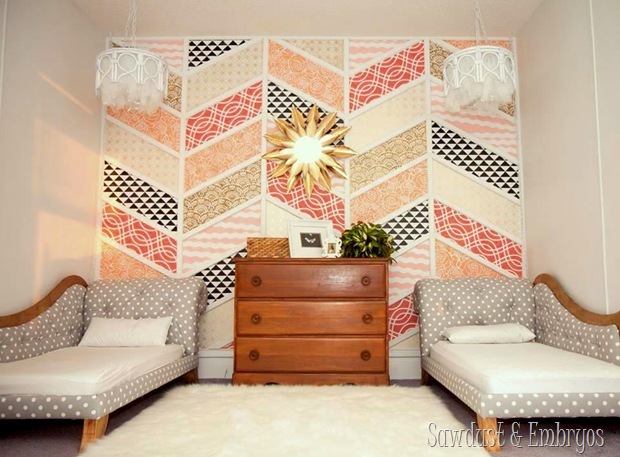 Photo credit for this one goes to MOLLY LONG!
I was so excited for it to get dark so I could see the soft glow of the new chandy's. I wasn't disappointed.
UPDATE! A reader commented and reminded me that I should mention we did some controlled fire-hazard checks and allowed the lights to stay on for many hours with our supervision, after which there was very little heat. We feel confident that it's very safe for our littles, and wouldn't put them in their bedroom if we weren't sure!
This room turned out better than I ever dreamed. I have to say we're pretty proud that we DIYed almost everything ourselves, and saved a ton of money.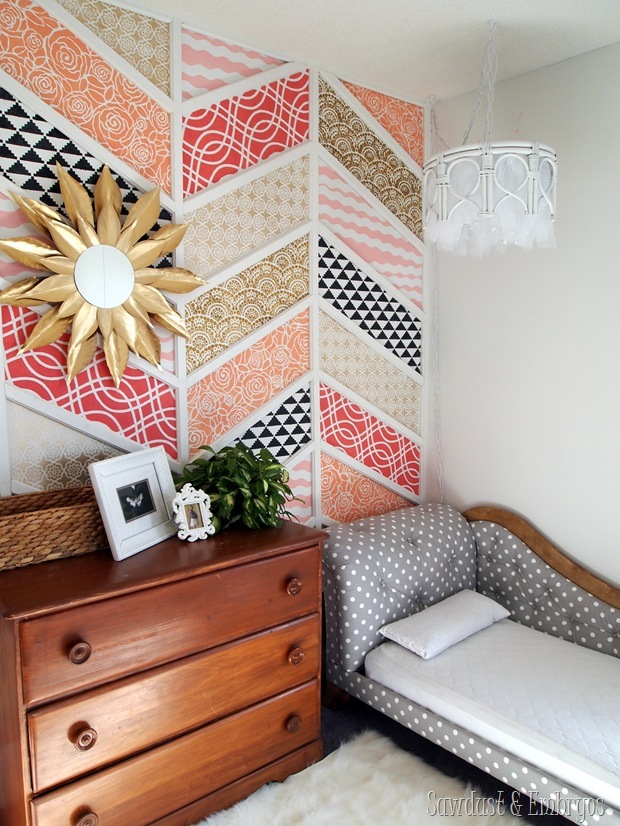 We still have bedding to worry about, as well as the entire other side of the room… but we have ideas. OH do we ever have ideas!
Staaaaaay tuned!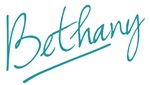 Here are the other DIY posts from this room transformation!