A few weeks ago, I was bragging on Instagram about how I found this amazing /authentic mid-century Garrison  hutch for $70 on our local FB For Sale Page.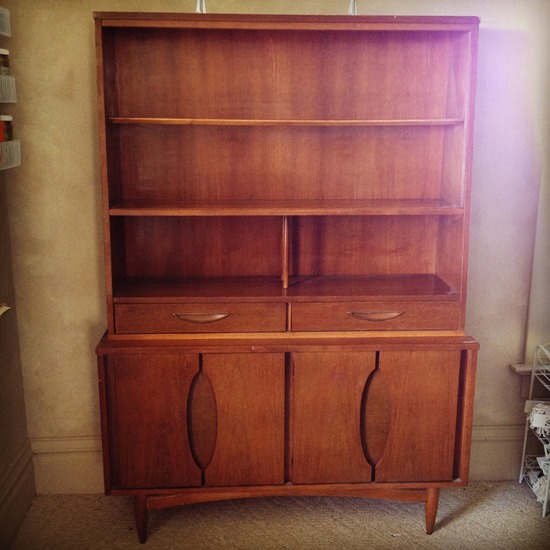 Normally, $70 would have been more than I would spend on ANY piece of furniture… but I love me some MCM furniture, and I knew this bad boy was worth at least a few hundred dollars. If nothing else we could resell it, right? That was the plea I used when trying to convince Nick at least. Teehee!
So to make a loooong story short, we acquired the hutch, and she now lives in my craft room (which we call 'The Studio' with a British accent).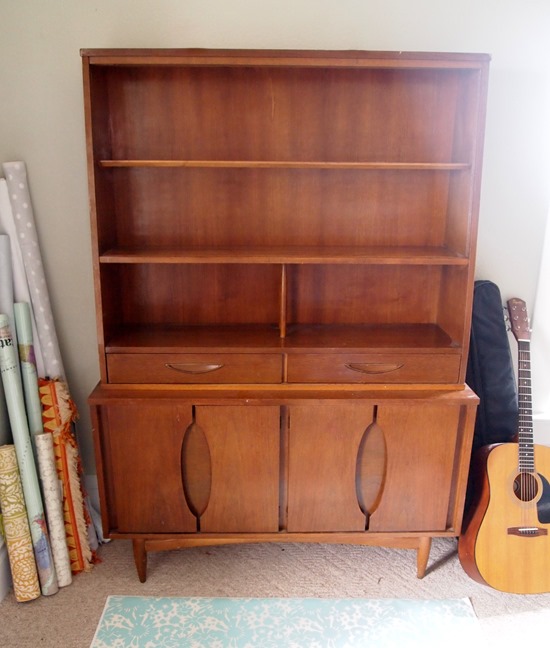 Even though we're known for our eccentric furniture transformations, you know I'm not going to mess with a 60's piece in pristine condition. But at the same time, it definitely needed a little flare of some sort.
That's when I remembered a product I had heard about called Wallternatives. It's removable wallpaper that doesn't leave ANY residue and can even be reused! I was a little skeptical, so I emailed the company and asked if their product would damage my precious hutch in any way. They swore it wouldn't, and even offered to send me some to try on my piece! HOLLA!
They have tons of patterns, but I narrowed it down to this one… just couldn't decide which color!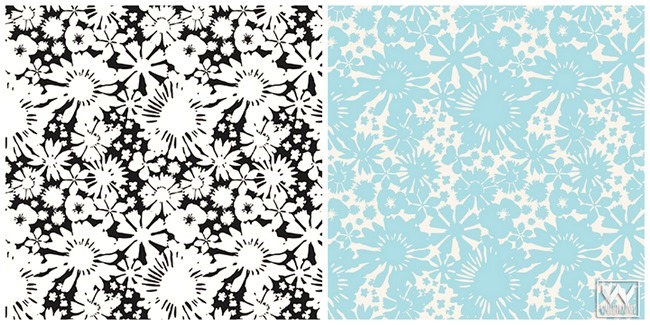 I really like the edginess of the black/white, but ended up going with the aqua just because I think the muted tone will look better once I have the shelves all loaded up with me-stuff.
All I really needed to apply this was a tape measure, yard stick, pencil and scissors!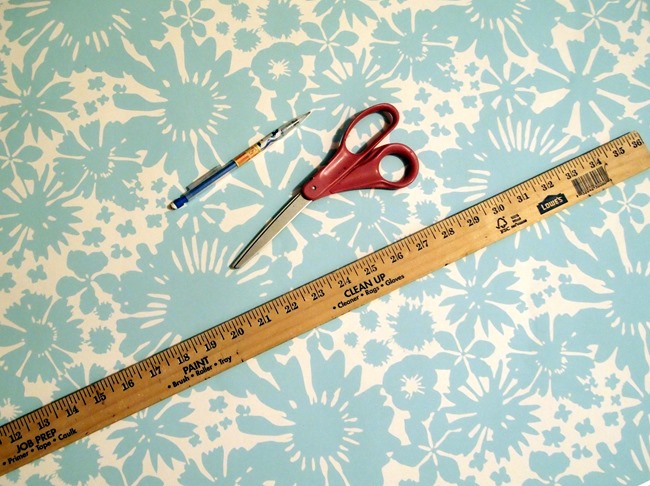 After measuring each opening of the 3 shelves with a tape measure, I marked with pencil on my Wallternatives and cut with scissors! Then, simply peel the backing off and apply!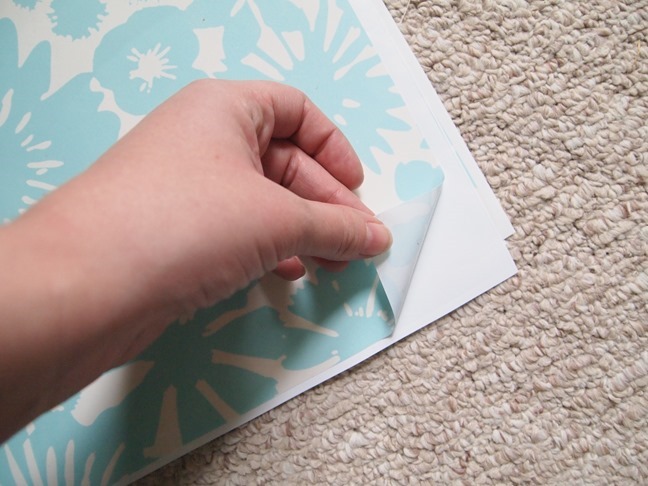 I was a little worried about getting it on straight and without any bubbles or creases… but this stuff is so easy and forgiving. And you can always pull it off and re-stick it if it's a little wonky the first time. Or second time. Or third time.
As you can see, we also put the removable wallpaper on those little cutouts on the bottom doors too. I love how custom it looks!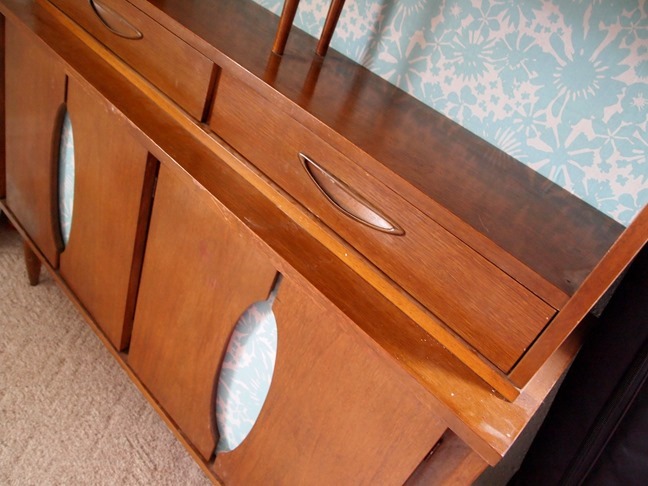 The rest of 'The Studio' still needs a lot of organizational work… but this one little corner is what you see when you first walk in… and I love how cheerful it is! I also love that all the girls' craft supplies, puzzles, blocks, and quiet books are neatly organized.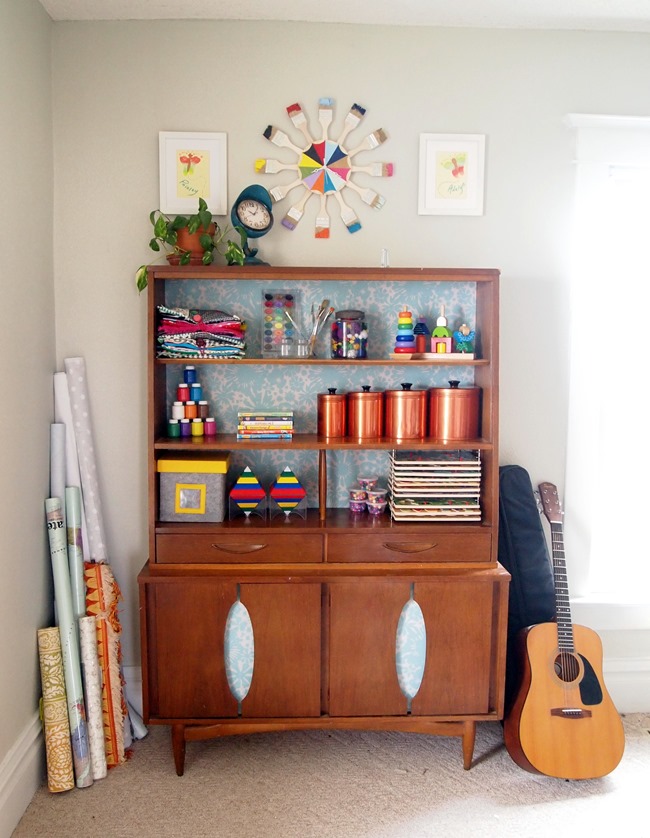 And doesn't my Paintbrush Dipped Starburst Clock look perfect above it? Gahhh!
I love suuuuper simple projects like this that make a big impact! Huge thanks to Wallternatives for sending us some of their removable wallpaper to try! Be sure to go snoop around their page… they have tons of wall decals and cute ideas too!
And, because I'm a safety freak… I have to mention this: BE SURE to anchor your furniture to your wall. Can you imagine this giant hutch falling on to a small child? I shudder at the thought. But dressers, sofa tables, TV stands, etc could have the same tragic consequences. Don't take a chance! PLEASE! We used these to affix this bad boy to the wall.
Happy weekend!