I'm certainly no graphic designer, and that's why it always floors me when people complement my collage images, graphics, or ask about a font type. So today I'm going to share a handful of my FAVORITE fonts!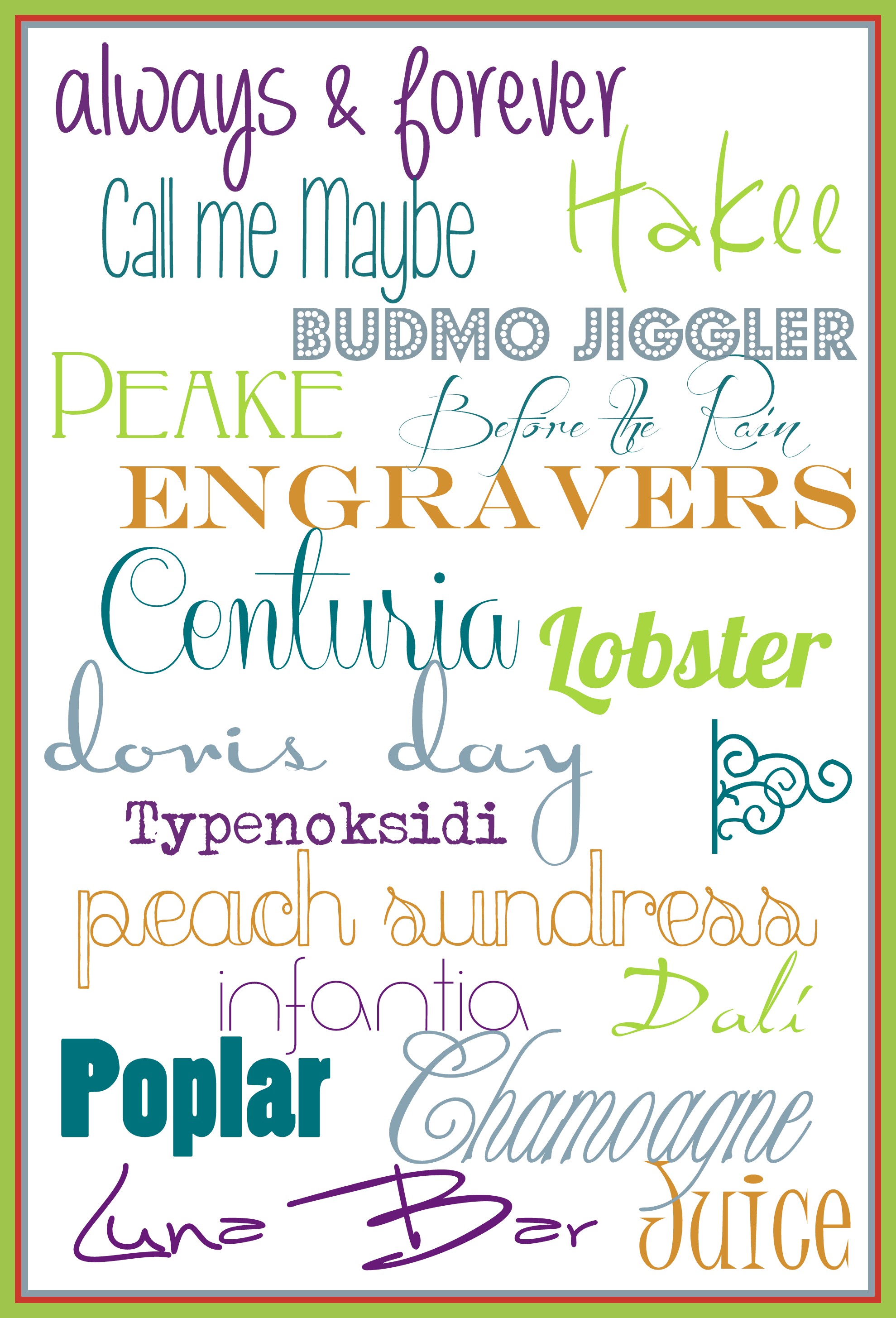 I use these fonts regularly, and love mixing modern with traditional. Or scripty with industrial. It's fun to just play around and find amazing combinations that coincide with the look you're going for (no matter the project!).
If you've never downloaded new fonts to your computer before, I'm going to give you a few simple instructions for how to install them on your computer. Once installed, your new font(s) should show up in all of your programs that include text/fonts!
From one of the above font websites, click 'Download'
Go to computer folder where the font was saved, right-click on the font folder, and 'Extract All'
Open your computer's 'Control Panel' folder and click on the 'Fonts' folder
Drag your new font from the 'Extracted' folder to the 'Fonts' folder
Windows will ask your permission to continue… click OK
Open your editing program and THERE'S YOUR NEW FONT! Woohoo!
Super simple, eh? I do the majority of my photo editing, collage-making, and text-adding in Picasa Photo Editing Software, and sometimes PicMonkey (the free version). Picasa is a free download here… and SUPER self-explanatory. I'm embarrassed to say that I actually have Adobe Photoshop on my computer, and have absolutely no knowledge of how to use it. I wish I could take a crash course and learn the basics! Maybe someday.
If you're ever wondering about a font I use, or have a basic question about how I edit a photo or collage, feel free to ask! You should know by now that I love sharing whatever knowledge I may have. 🙂
In turn, I love learning new things too! So if you have a tip you know I'd love, or a font I'd drool over… SHARE AWAY! I love throwing ideas back and forth!