Man, it's almost as if I posted the toddler beds and then decided to take a blogging siesta! Sorry folks! We're still alive over here! Nick and I are in the throes of Christmas-gift-making, and trying to stay ahead of the game so we don't find ourselves in a panic come December. Handmade gifts are definitely easier on the pocketbook, but take a lot more planning. FO SHO.
We've also been making some mini state plaques for Christmas ornaments! It was Dana's idea for how we could use up all our scraps from cutting our full-size state plaques from our Etsy shop. Pure genius. I'm still working on adding ribbons and embellishments and such. And I think I'll paint some and stain some for some different examples. Look for these on the Etsy shop soon!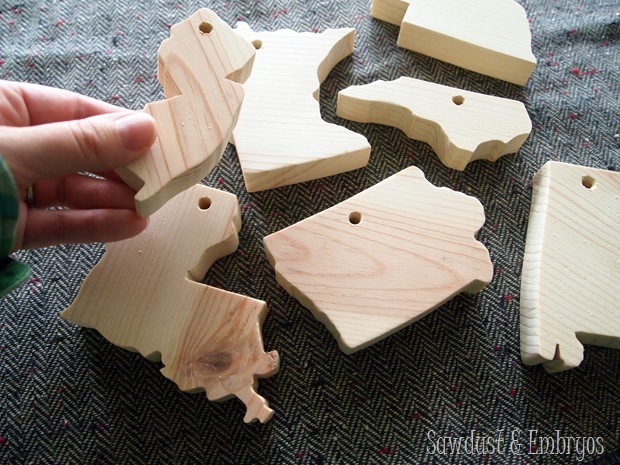 I'm also getting started on an accent wall in the twins' big-girl room. I tend to only like accent walls if the furniture is super symmetrical on that wall… and it will be with the girls' fainting couch / toddler beds on either side of the wall! Here's a little sneak preview… I'm loving the Herringbone pattern lately!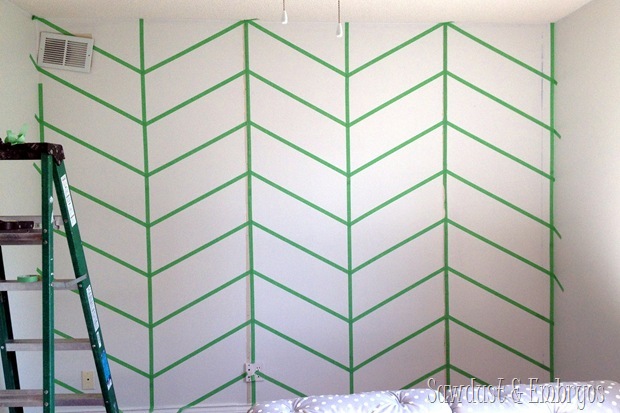 As for the home front, let's just say there's been laundry and dishes and such. Such a glamorous life we live! Don't go thinking we live in a Better Homes and Garden's magazine. No siree.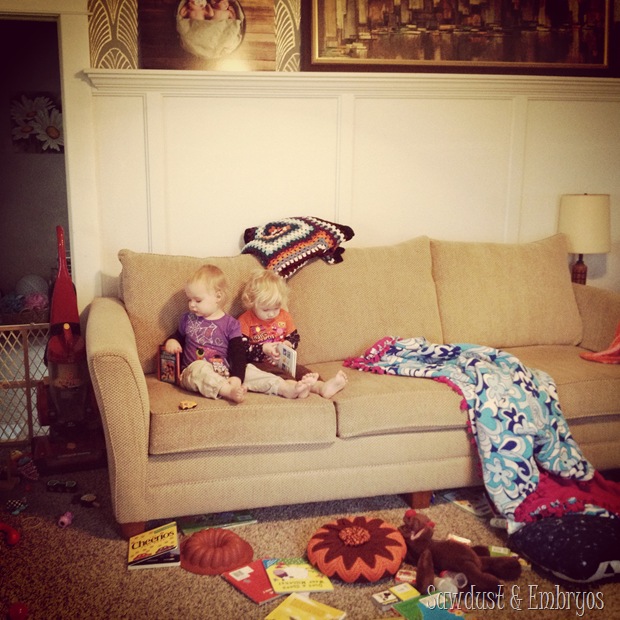 Last night, Paisley woke up crying around 10pm. She was inconsolable and pointing toward Delly who was sleeping soundly. I said 'do you want to sleep with Dell tonight?' and she whimpered 'yes'. Sweetest thing ever. My heart exploded into a thousand pieces seeing them sleep together in the same crib again.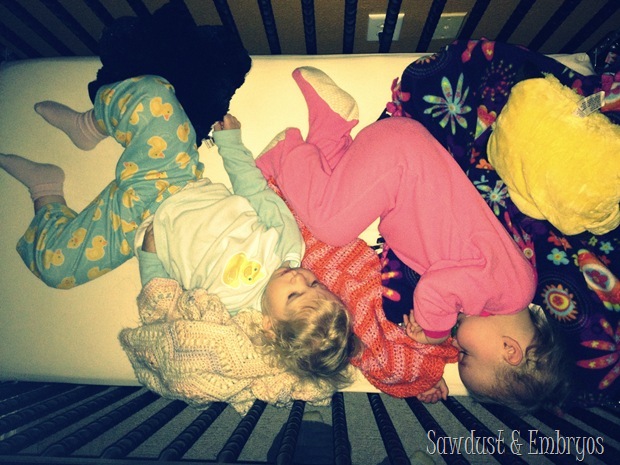 And that's what's going on around here! We're adapting to the sun going down much earlier. With Nick working second shift, I find myself being bored, cold, lonely… and frankly ready for bed at about 7:30. So I've found that making a list is super helpful for keeping me motivated and productive in the evenings. Who doesn't love the satisfaction of crossing things off a list? Eat supper? CHECK! Look at Facebook? CHECK!
Jk… I totally do other stuff too.