I think I've teased you guys long enough about this giant sunflower 'stained art' I've been working on. It's finally done and ready to share! I used inspiration from the beautiful photography by Michele at Simplify Live Love. I've actually met her in real life, and she's as lovely in person as she is on her blog… where she shares all the details of organic gardening, living green, homeschooling, and building a passive aggressive house! Be sure to follow her on Instagram to see more of her stunning photography of her acreage.
I was commissioned by a client in Georgia to create a massive 7' x 8' piece of wooden art using this sunflower as inspiration. So we bought rough-cut Alder wood, planed all the planks to 1/2" thickness, ripped lengthwise for perfectly straight boards, and glued them together in 3 separate panels for easier shipping. (can you imaging shipping a piece of art that's bigger than your king size bed? YEAH) Then there was a lot of sanding, sanding, and… oh yeah MORE SANDING! This big girl needed to be soooo smooth before she's ready for my staining technique.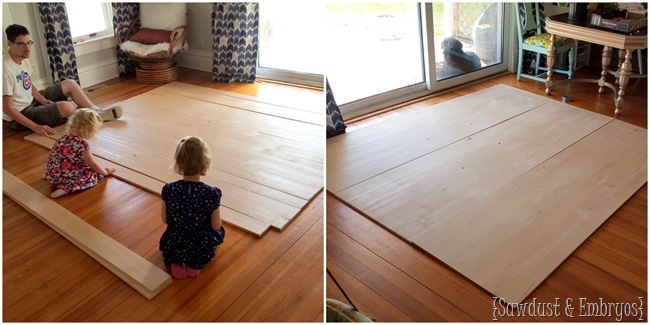 Finally all the preparations had been made, the art was upright and ready for me! (I briefly considered staining this piece flat on the ground instead of upright like this to save my back… but I decided that crawling around on my knees on wood seemed more painful in the end)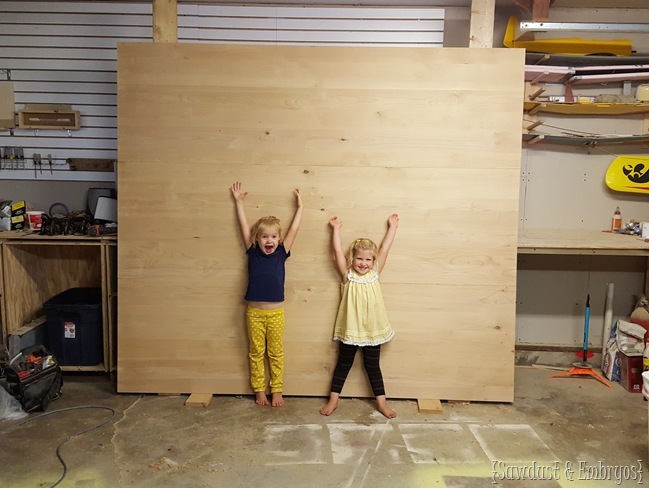 The girls get pretty excited about each and every project we tackle, and want to be included and 'help' whenever we let them. It's the sweetest thing, and I love that they're learning good work ethic in the process.
It's time! I put on my jamz (Meghan Trainor Radio on Pandora), and gathered my wood stains!. This time around I used Gel Stain by Shabby Paints for the brown shades, and Unicorn Spit for the brightly colored stains. Both of these are water-based which is SO NICE not having to worry about those nasty fumes.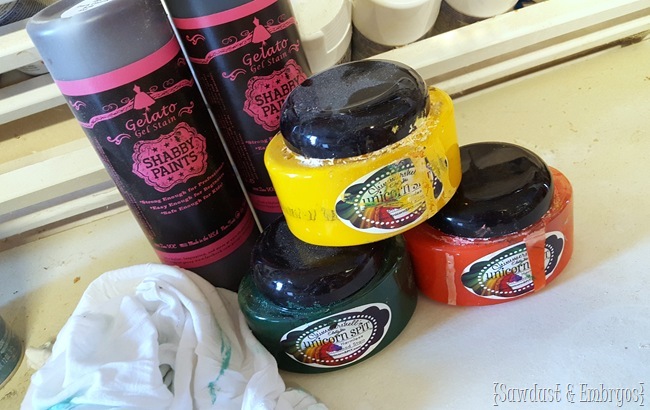 You'll have to watch the video below to see the finished product, but here's a little sneak preview of my beautiful mess.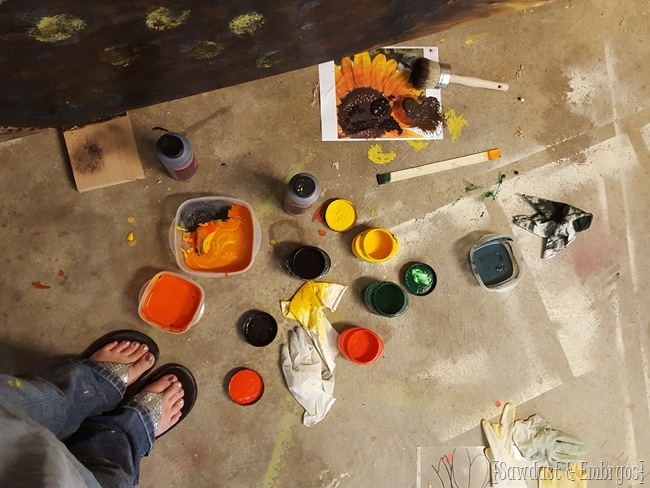 For those of you with eagle-eyes that noticed the paintbrush in the pic above… FINE I cheated and used something other than my finger on part of it! But only because I needed a circular blotchy effect for the stamens in the center of the flower, and this stipling paintbrush technique worked perfectly! It's also my favorite part of the video… just watch:

My process is pretty much always the same… print image, trace onto transparency with a Sharpie, project onto the wood with an overhead projector, and trace with a pencil!

There are literally hundreds of people that have tried this technique of 'Shading with Stain' and shared pictures with me. It makes me feel all proud-mama-ish, and so happy that y'all are stepping out of your comfort-zones and trying something new! Here's a collage of the most recent batch of reader projects I've received via email and Facebook. Keep 'em coming peeps!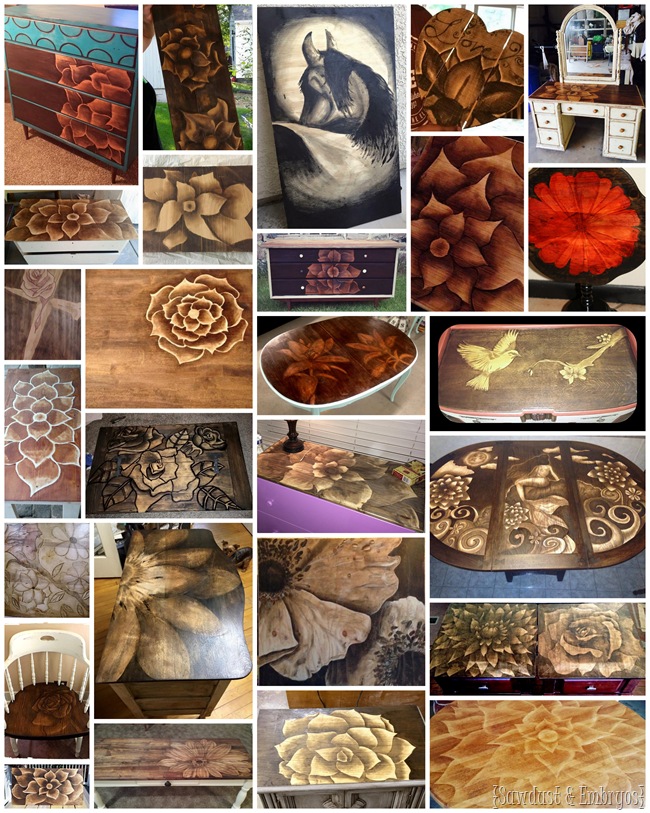 If you feel compelled to try this for yourself, be sure to read through my beginner's tutorial here where I talk about the technique and products and such. There's also a video tutorial where I walk you through it step-by-step. There's nothing to lose! Just practice on a scrap piece of wood, and there's no pressure!
Thanks to everyone for sharing our videos and making this a THING! It's so fun seeing so many other people inspired!
Check out the other projects WE'VE done using our signature 'Shading with Stain' technique! Each image below links to a post, so feel free to click around!