We can do this ourselves… he said.
It'll be a quick weekend project… he said.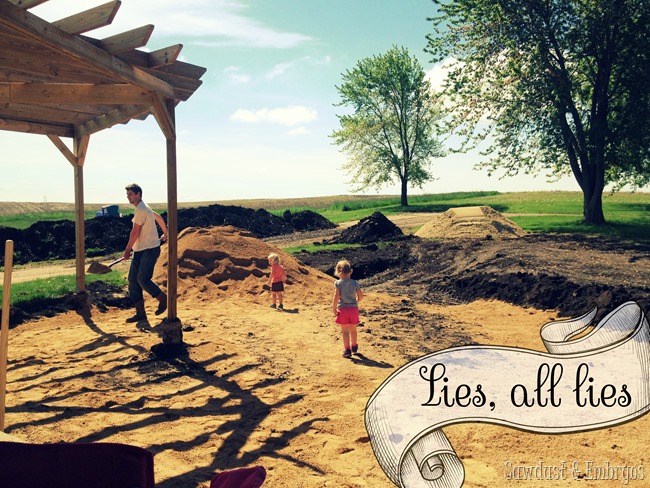 Don't get me wrong, I'm VERY excited to have a giant patio. And ever since we built the pergola, it's been screaming for a patio beneath it. Plus, Nick needed to take a break from the confines of the laundry room transformation. And I don't blame him… seeing as there are no windows in there, and it's GORGEOUS outside.
We used stakes, nylon string, and spray paint to map out our future patio, which we wanted to have the same 'quarter circle' shape as the pergola… only larger.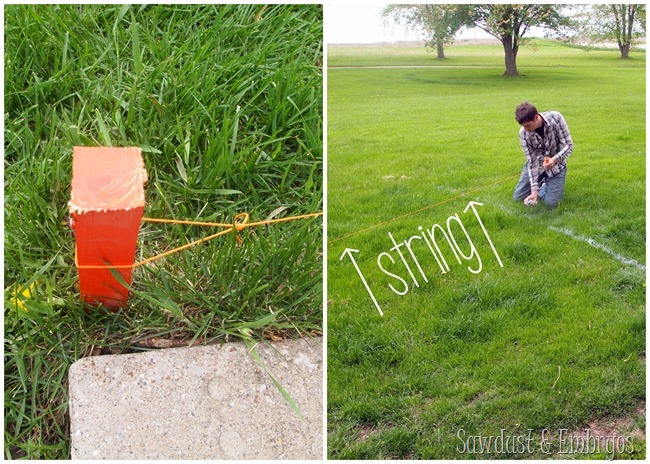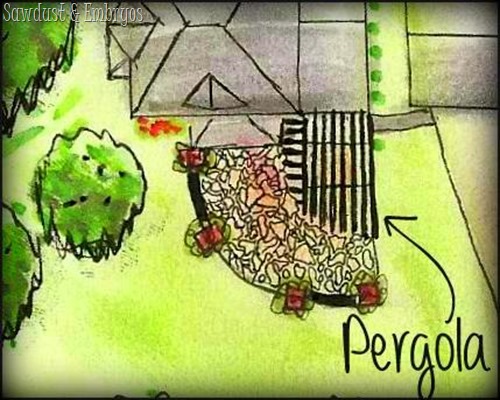 Nick's buddy lives nearby and has an end-loader, so we had him come by and tear up the sod, level things out, and help grade the yard in such a way that the rain water drains away from the house.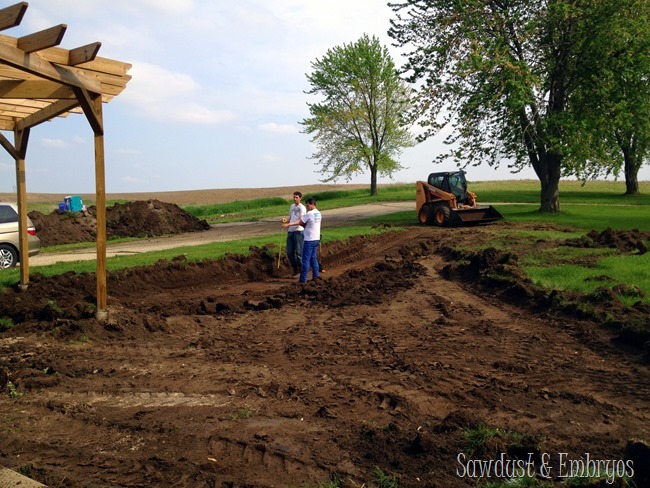 The girls had so much fun watching 'the little tractor'.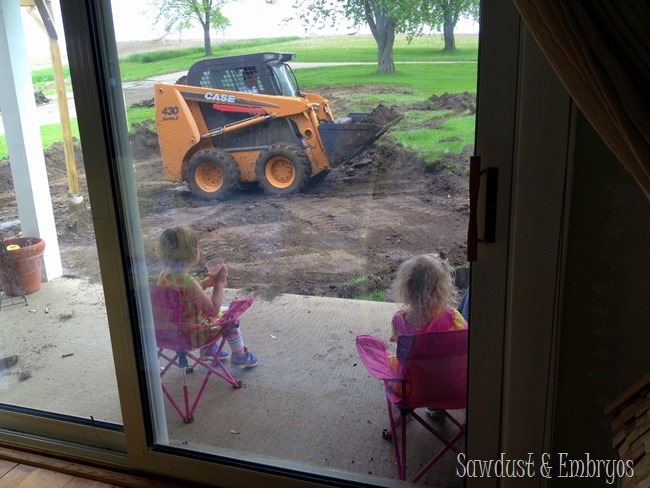 Once our 'quarter circle' area had been de-sodded and dug about 8 inches deep, we called our local quarry and had them deliver a load of rock, and two different consistencies of sand. If we had neighbors, they would probably start staring about now.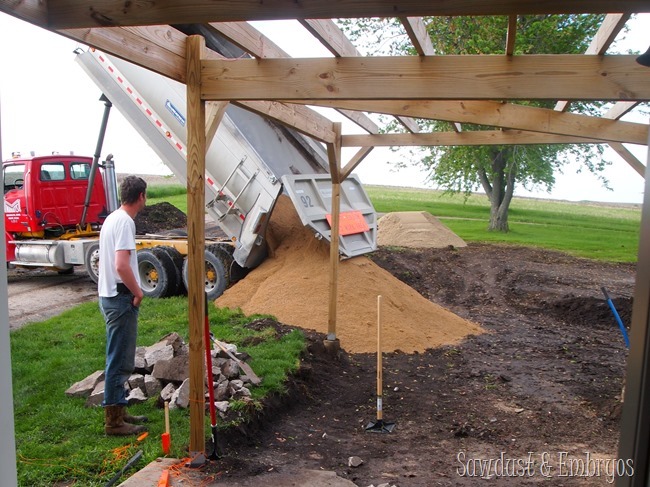 The next step was to tear out the existing little cement patio-thing. I hesitate to even call it a patio… because let's be honest. NO.
But I have to give it a little credit, because dirt would have been a lot easier to remove. The following photo demonstrates what several hours wielding a 12lb sledge hammer looks like. No bueno.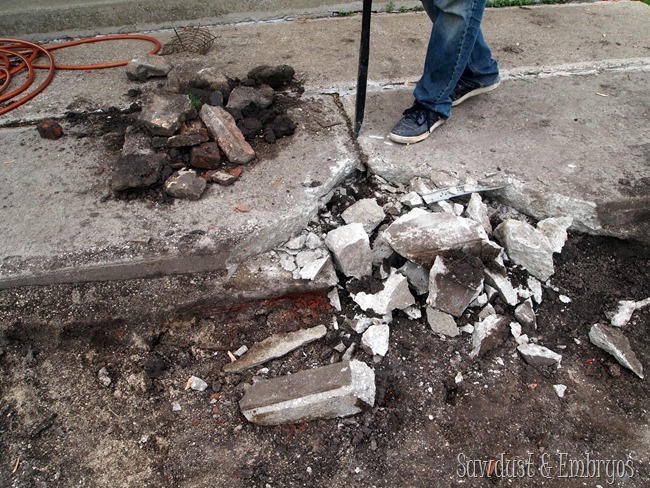 It only took a few sweaty hours before we realized we would need reinforcement… in the form of a rental jack hammer.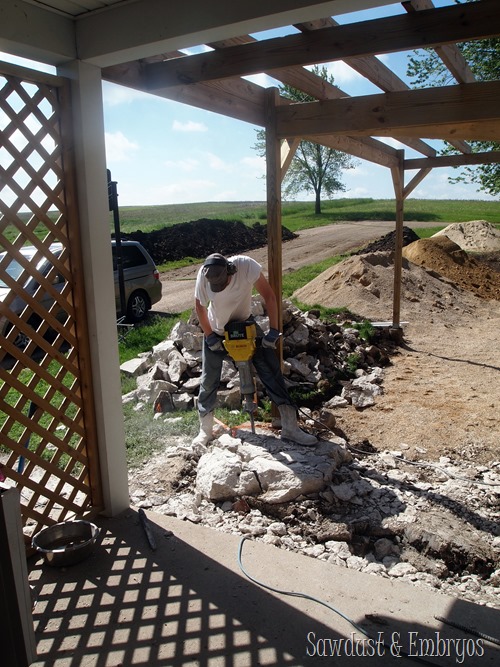 For two days, the jack hammer got passed between myself, Nick, my brother Josh, and Nick's friend Adam… it wasn't easy, but we got it all out! Now the new patio pavers can come right up to here!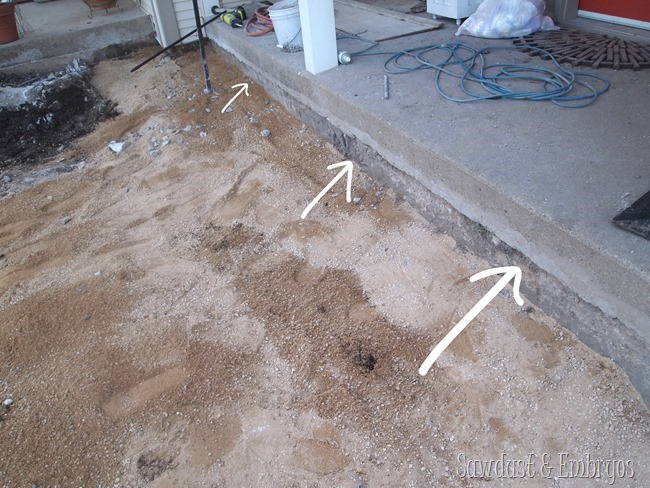 Nick jacked up the pergola with a couple 2×4's and a car jack. This supported the pergola while he tore out the remaining concrete that the posts were affixed to. He re-poured cement supports for both posts (details on that process here), and reaffixed them  and the anchors to the new support.
The layers for patio installation are as follows:
We got our first layer of gravel down and leveled! We'll be busy adding layers of medium gravel, landscaping fabric, sand and patio pavers over the next couple weeks.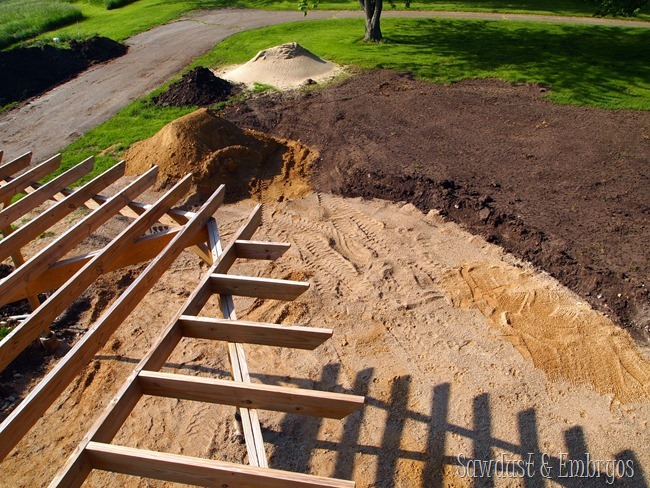 We moved the playground and picnic table over by the swings, so the girls still have a little grassy area to play. It's still not ideal, because corralling two 2-year-olds is nearly impossible when there's so much mud and sand luring them away. But we'll live. #firstworldproblems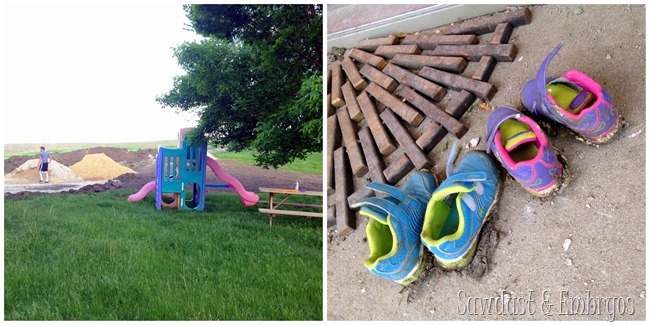 I'm so glad we're getting this over with before the heat of the summer sets in! We've been blessed with amazing weather! Stay tuned for part two! Hopefully sooner than later.
UPDATE! The patio is FINISHED! Click Here for Part 2 and the big reveal of this project!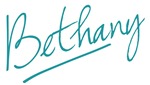 Disclosure! we're SUPER HONORED to have been chosen as a "Lowes Creator", and were provided with a Lowes gift card to help with the cost of supplies… but as always, all ideas, thoughts and opinions are 100% our own. Because that's how we roll yo.

You can also sign up to receive a free Creative Ideas Magazine, which is loaded with inspiration! There's also a magazine app so you can have inspiration on the go!