I get pretty intimidated to do any type of sewing tutorials, because I know so many of you readers are amazing and seasoned seamstresses. I just have to remind myself that there are others out there that are even more intimidated and inexperienced than I… so if I can give them a confidence boost and a simple project to try? I'm gonna do it!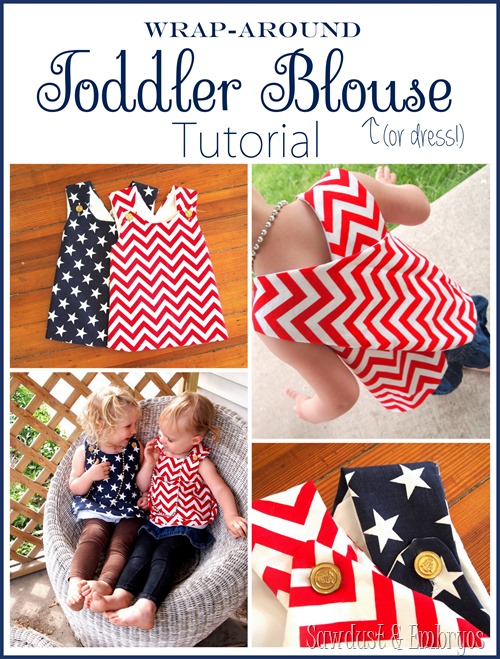 While I'm proud to be an American, I don't love decorating my home in 'americana' décor. It just isn't my taste. But since the girls were born so close to the 4th of July, it's always fun to dress them up all patriotic-like around this time of year. Which made for perfect timing to participate in The Ultimate Red, White and Blue Blogger Collaboration… so fun!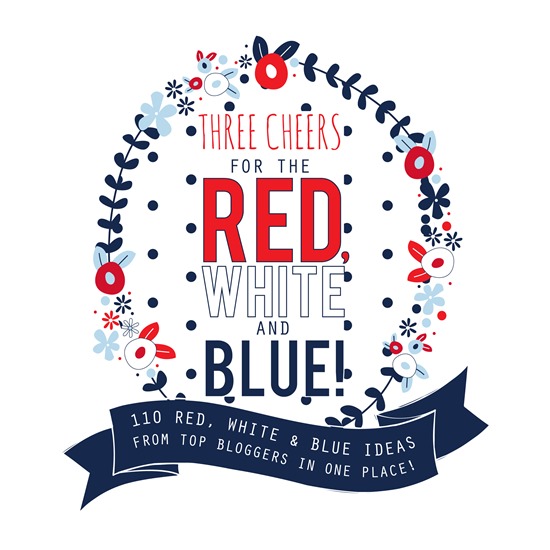 So here's my contribution to the patriotic inspiration!
My niece Kendall was wearing the CUTEST little handmade wrap-around shirt (a hand-me-down) last summer while we were camping. It looked simple enough for me to replicate, so my sis-in-law let me borrow it to trace! Here's the shape.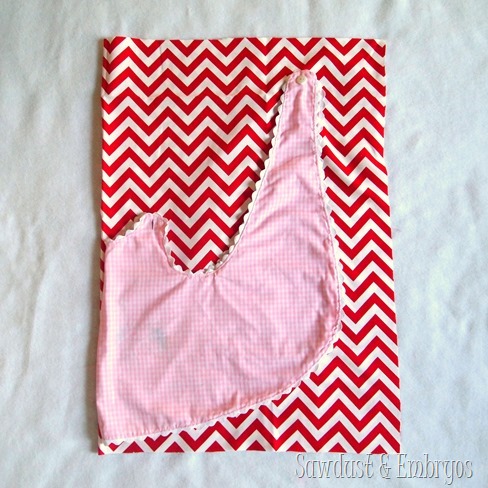 UPDATE! I figured out how to make a pattern PDF! Here's the dress pattern and the blouse pattern. Included are sizes 2t up to 5/6!
I traced around with a sharpie, giving myself a little bit of clearance for the seam. Then I cut it out with my fabric scissors.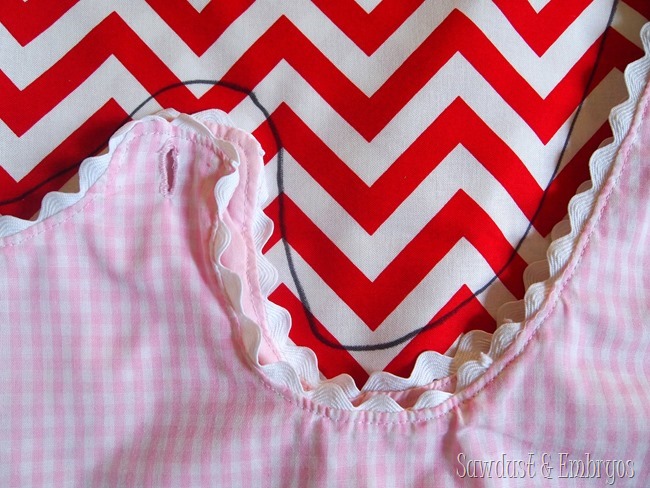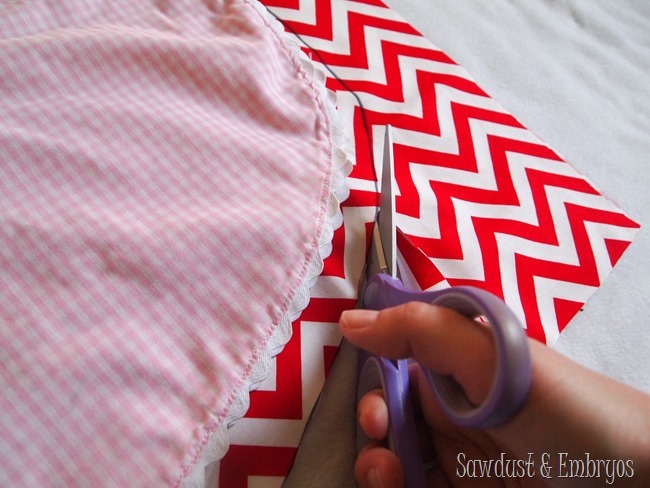 I did the same onto a white cotton fabric as a liner… which was actually an old white bedsheet.
Then I laid the two facing each other and pinned the edges, and  sewed about a half-inch from the edge.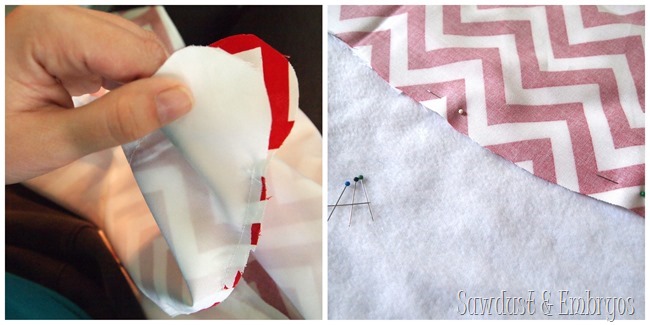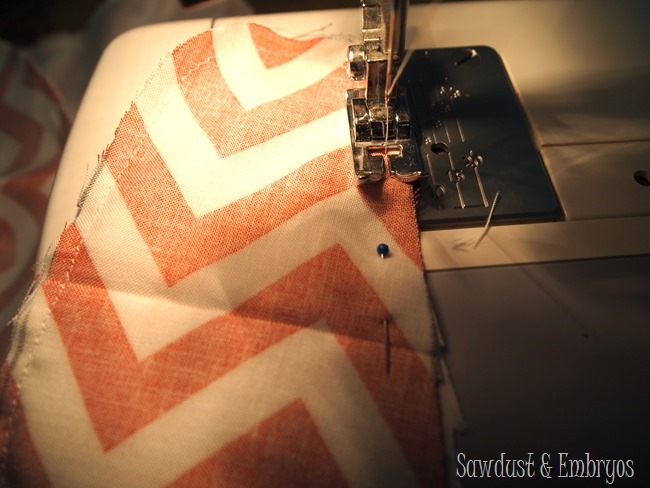 I left a 2" opening so that I could pull it through and make it right-side-out. Is it just me, or does this look like a chevron Batman symbol?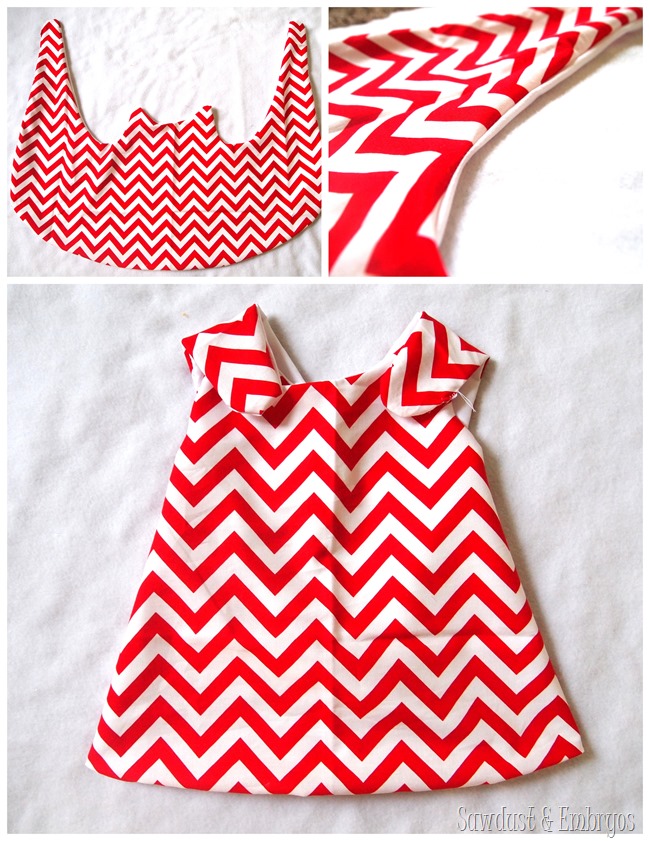 Just criss-cross the two long pieces in back! Simplest design ever. I wish I had thought of it myself!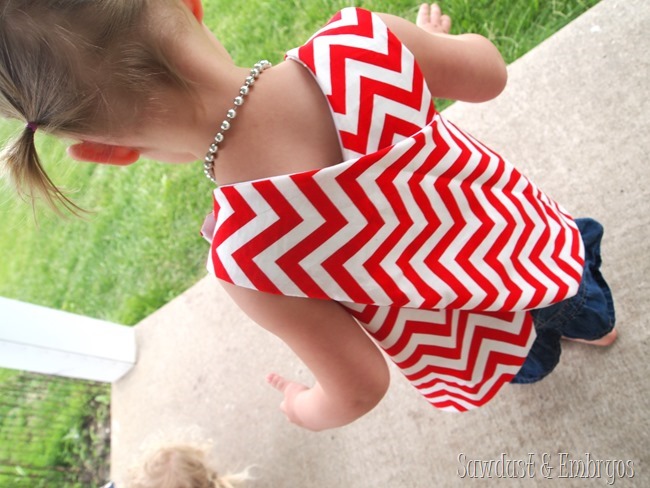 We used this tutorial to add button holes and buttons. The buttons are just from my vast collection. I lucked out and found 4 that matched! Aren't my girls just the best little models? Okay OKAY… I bribed them.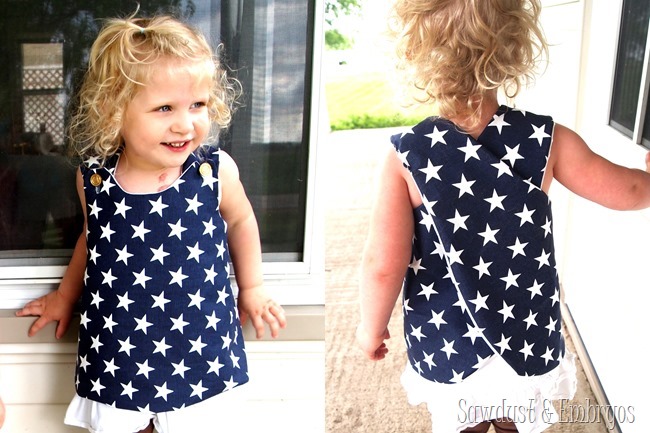 Navy/white star fabric  from (here).
I'm pretty proud of myself for pulling this off. It doesn't hurt that these are wildly easier than they look. If you're new to sewing or intimidated like myself, I hope this little tutorial gives you the confidence to try this for that 'little one' in your life! If you're an experienced seamstress, thanks for cringing your way through my entire tutorial! Any tips or suggestions that I may have missed?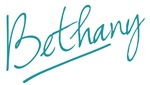 Be sure to check out all these other Patriotic Tutorials from tons of amazingly creative bloggers! Can you spy mine?