We're always in awe of how spending a little extra time redefining our garden beds elevates our curb appeal SO MUCH! We're going to take you through the process today, and show you just how fun and satisfying it really is!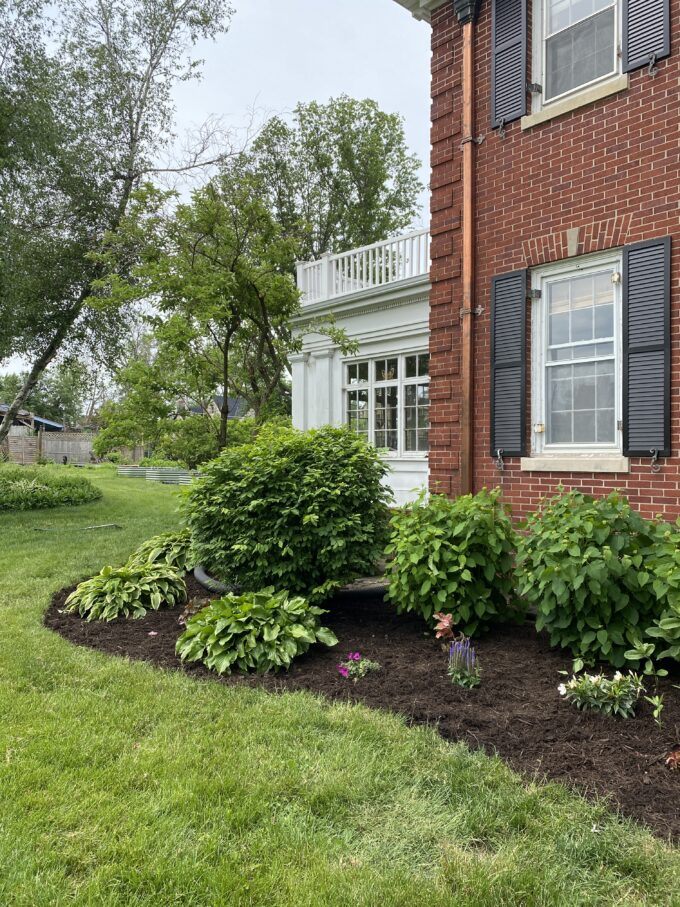 *This post is sponsored by our friends at STIHL. Thank you for supporting the fabulous brands that make Reality Daydream possible!*
We've chosen to have a rounded, organic shape to our front garden beds, and we love the 'natural edge' look that we get with the STIHL FB 131 Bed Redefiner.
It's simple to start, and gives a crisp, clean edge! Nick loves that the 24oz fuel tank allows for long running times, while still delivering great performance and low emissions. It also doesn't hurt that it's fun to use. 😉
Every other year, we add a new load of fresh mulch, and it's the cherry on top for our front garden beds!
It can be hard to decide which outdoor tasks to prioritize in the summer, but I'm always glad when we make the choice to dedicate an afternoon to our garden beds. It's always time well spent!
Here's a pic of how it all looks a month later, after the annuals (and milkweeds LOL!) have grown in and flourished!
What changes have you prioritized for your curb appeal this summer??
~Bethany