People been askin'
How's the nursery coming along?
I'm here to tell you… I still love the nursery the way it is. AND we're having another girl. So why? WHY?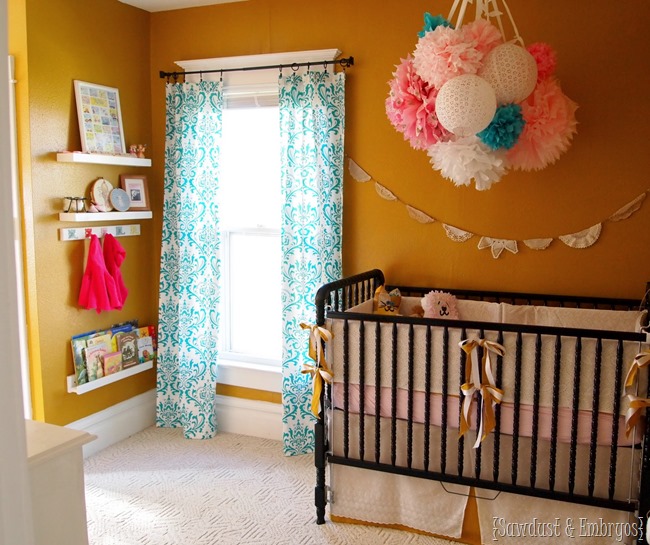 Almost everything in this nursery was DIYed by yours truly and the man child, and we furnished and decorated it for less than $400.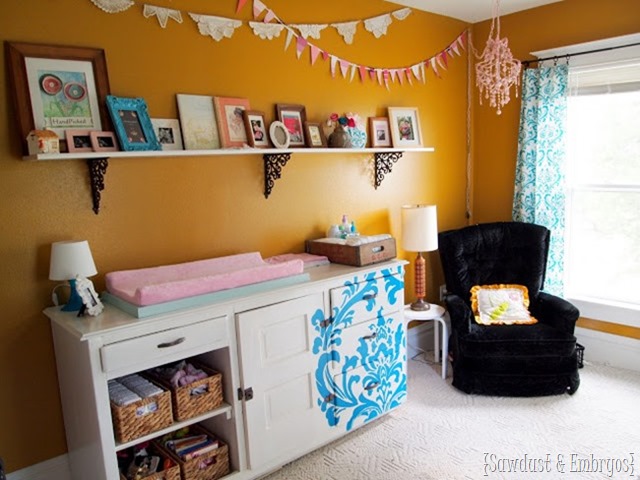 (Find all the details of this room, including tons of tutorials HERE!)
I would say, 'if it ain't broke, don't fix it' …except I don't believe that at all. If it ain't broke, but you don't like it or use it anymore, then BY ALL MEANS get rid of it! Improve it! Adjust it! Paint it!
So, I'm not writing an entire blog post just to tell you that the nursery is staying the same. In addition to the new super sentimental baby quilt, I'm replacing these giant tissue pom poms.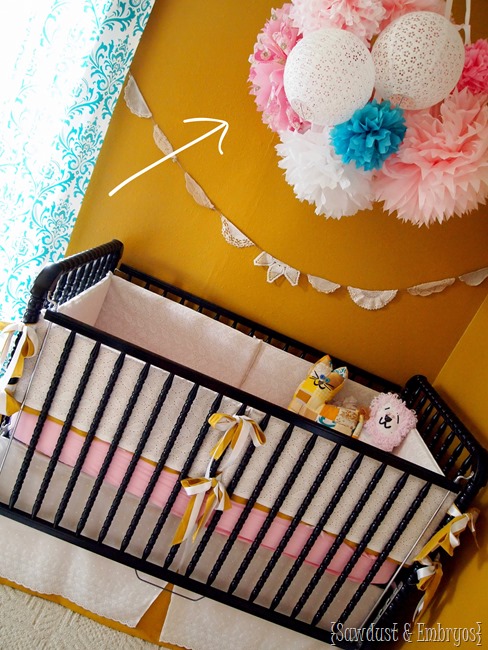 Don't get me wrong, I like 'em. But they're looooong gone. The girls thought it would be fun to pull them down and destroy them, which I should have expected when I had them continue sleeping in the crib until they were 2 1/2.
Anywhoodle…
I've been brainstorming ideas for what to put in it's place. I'm wanting to stay away from traditional mobiles, and I like the idea of a big bulky somethingorother there for interest (both mine and the little nugget).
So you, my friend, are about to be the lucky recipient of my brainstorm. And maybe I can get some opinions in the comment section! Usually some original/brilliant idea on my own and just go with it, but I found myself doing some 'Pinterest research' (GASP!) for this one. There are so many good ideas out there, and this girl needs some inspiration.
One idea is to go with the same 'giant dangling ball' concept (giggles). Aren't these gorgeous?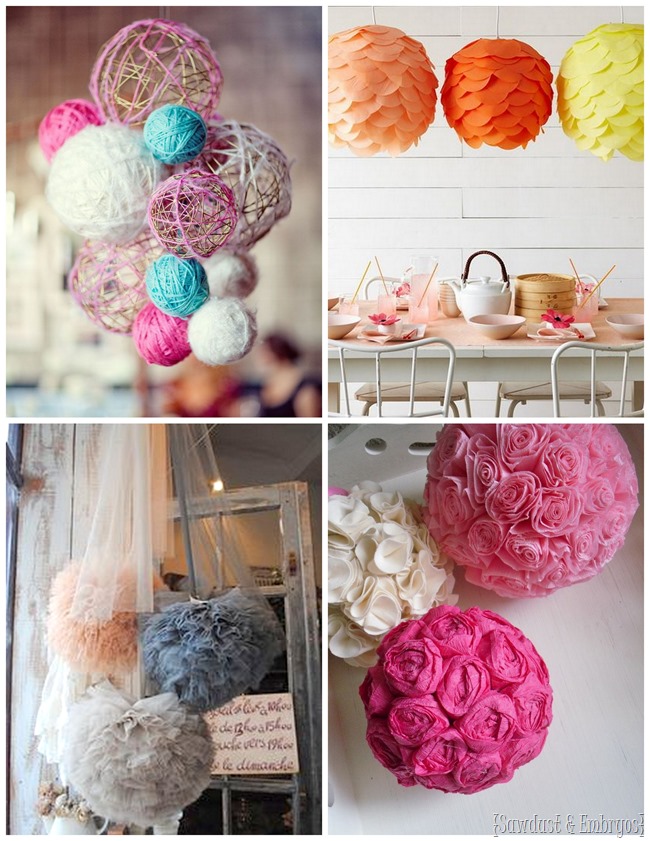 Sources: yarn / felt / tulle / rosettes
I do also love the use of garlands, but I'm not sure how to incorporate these so they're OVER the crib, and not flush against the wall. Still pondering.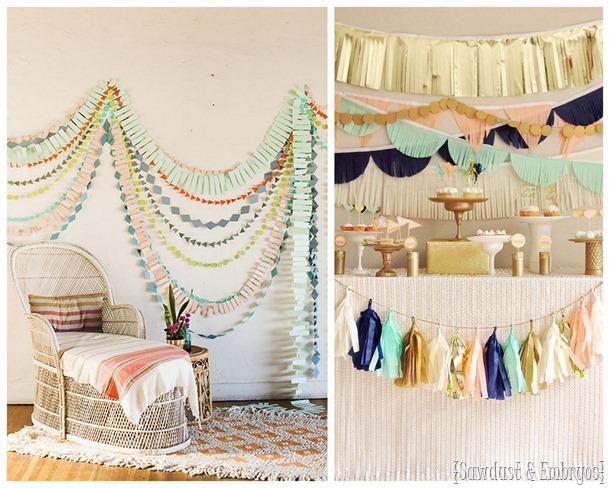 Sources: 1 / 2
So then I got to thinkin… what if the garlandy-types were to dangle straight down over the crib? These are beautiful.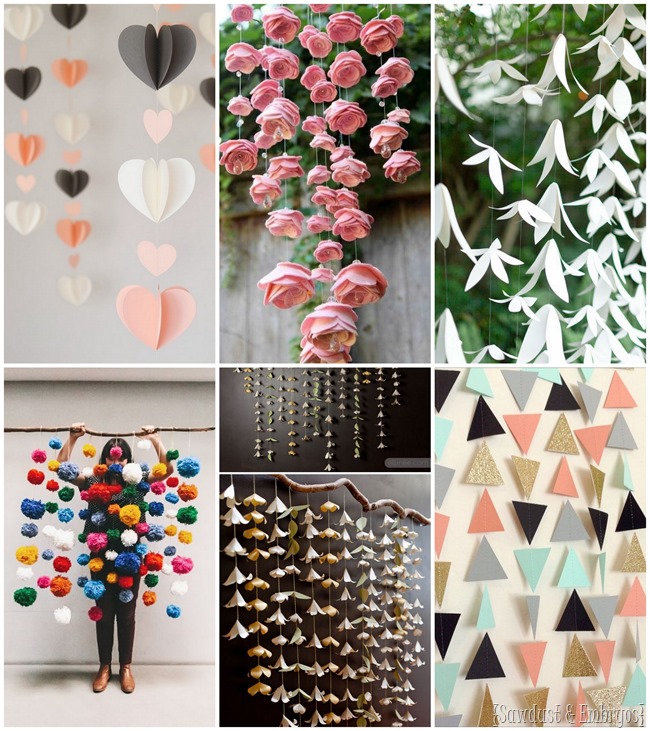 Sources: 1 / 2 / 3 / 4 / 5 / 6
Of course, I could always do a combination of big fluffy balls AND garland like this one.
Then I saw this cute tutorial for making little butterflies from paper, and loved the idea that the girls and I could make a bunch of these together! So my search turned toward butterfly specific garlands and mobile ideas.
SO! Now that you see where my head's at, what are your thoughts? Do you have a favorite? Do you have a better idea for me? What's above YOUR baby's bed? Let's chit chat in the comments!