I did a little something out of character yesterday.
I'm not really one to decorate seasonally… with the exception of Christmas. I like to blame it on my lack-of-fireplace. Cause all the bloggers be like 'look at my Easter MANTEL!' or 'look at my 4th of July MANTEL'.
NO.
Oh you may think I sound jealous of their fireplace… and you'd be right. But only because I want to HAVE A FIRE in my fireplace and snuggle up with a red flannel blanket and a cup of cocoa. But it wasn't in the cards for this old farmhouse. Maybe that'll be next summer's big project. But probably not.
My point is! I did a little 'Harvest  Indian Corn Craft'. GASP!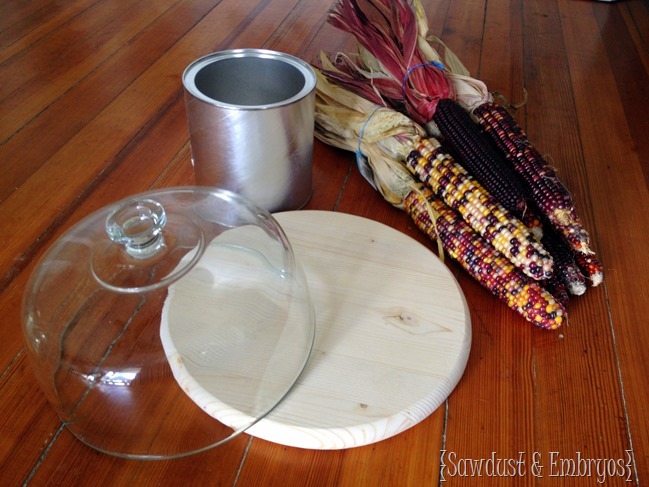 *this post contains affiliate links*
I have this old glass cake stand that's nothing special. It's not even really a 'stand' because there is no pedestal… it's just a glass plate with the clotch-y thing over it. So when I spied these wooden circles on Amazon, my wheels started turning.
I love Indian Corn… mostly because it's a slight departure from your standard trendy pumpkin. And there are so many different colorful varieties that scream autumn! So I snagged a handful for this project.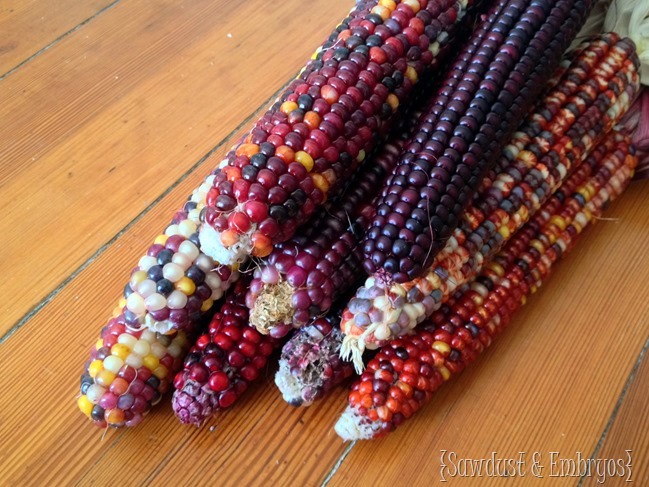 We whacked off the husk and sliced them all the long way on the band saw.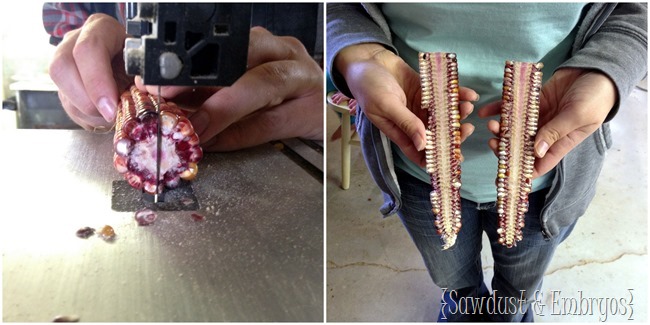 We measured the height of our coffee can, and cut them each to that same dimension.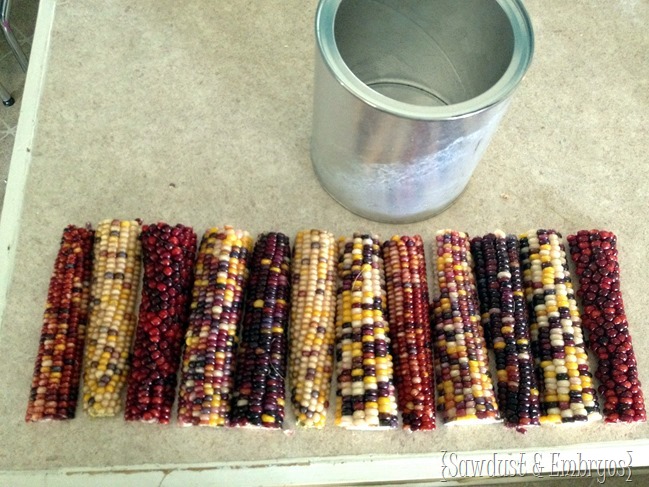 Using this super glue, I just glued these bad boys on one at a time!  (If you look closely below, I set my coffee can on a pair of tongs to keep it from a-rollin around on me).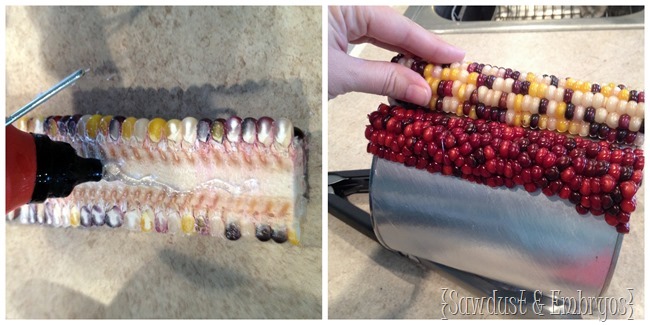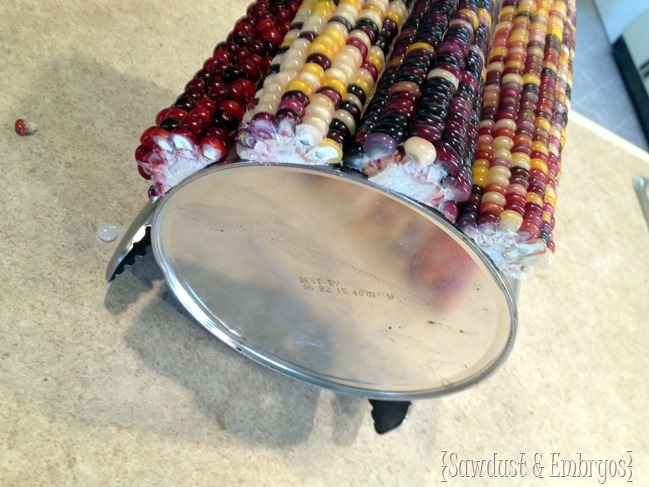 There were some kernels flying off here and there… especially around the cut edges, but I just went with it. 'Harvest' décor doesn't need to be perfect. I tied a ribbon around everything to hold it all into place while the glue cured. And then I ended up LOVING how it looked with a ribbon, and embraced it as part of the design!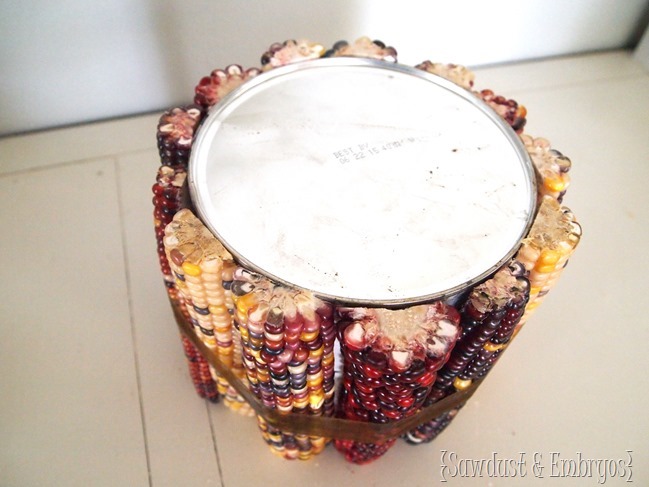 We sanded and oiled the wood with Cutting Board Oil which is totally food-safe, then glued it to the top of the coffee can… being sure to get glue both on the can and the cobs of corn. Then the glass cloche just sets on top!! I had an old glass cake stand that I swiped the top from, and you can get these pretty cheap at Walmart or Target. Or they have a great selection here on Amazon too.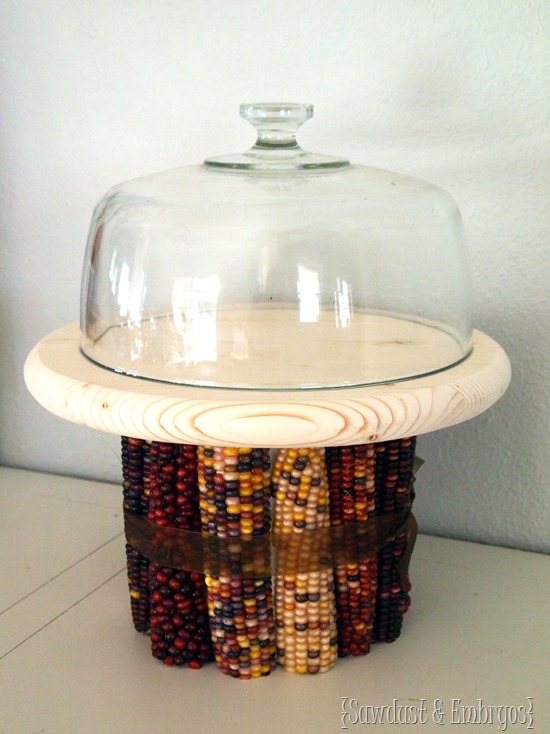 Here's the truth… the only reason I made this is so that I'd have good reason to make these Pumpkin Scones for *cough* 'staging purposes'. HELLO.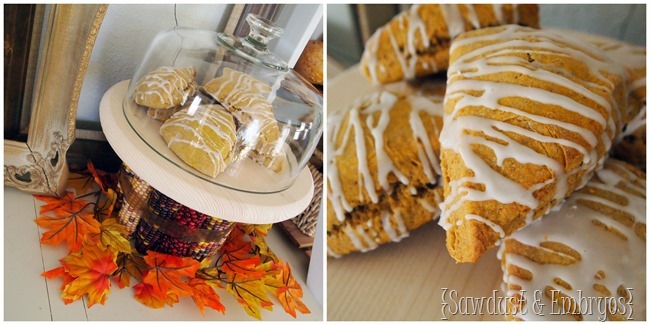 I'll admit, I may have had a tiiiiiiiny bit of fun setting up this little vignette. I guess you could say this credenza that we refurbished is my 'mantel' of sorts.
The Mini Ladder Shelf you see in these pics is a project that we did last fall… and it gets used ALL THE TIME. We built it for serving when we entertain, but we use it for décor, children's books, etc. Love it. Instructions to build your own here!
I still need to put up my gallery wall in the dining room, but at least I have some pretties up to make me feel less design-frumpy. (that's a thing)
Do you guys decorate for the holidays? Do you have a fireplace… or fireplace envy? Or do you look for obscure reasons to make baked goods?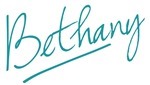 P.S! Check out this roundup I put together of 27 Brilliant and Creative DIY Cake Stands! There are so many unique ones!
Disclosure: we're SUPER HONORED to have been chosen as a "Lowes Creator", and were provided with a Lowes gift card to help with the cost of supplies… but as always, all ideas, thoughts and opinions are 100% our own. Because that's how we roll yo!