A few weeks back, we left the twins in my sister's capable hands, hopped on an airplane (with Cypress!), and flew to Atlanta to attend our fave blogging conference… Haven!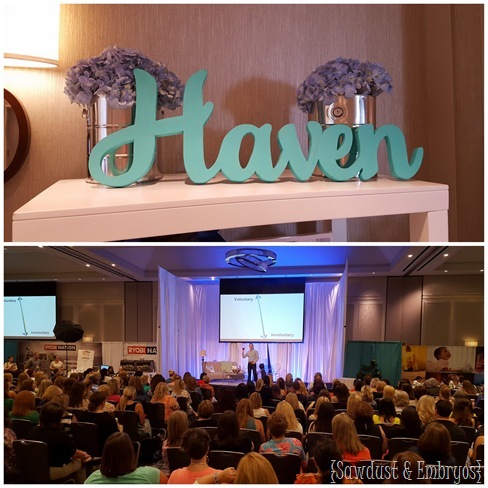 I was more than a little nervous about how Cypress would do on the airplane. There's something about being confined with limited space, and being in close quarters with dozens of strangers… and not knowing exactly how your baby is going to feel about it all. For 2 hours.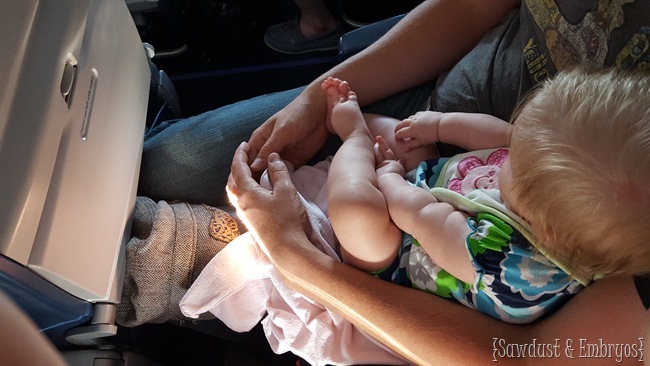 There were a few moments where she got a little fussy and unsettled, but they were short-lived. There were TWIN BABIES her same age seated right across the isle from us, so it felt good knowing that we weren't alone. I'm sure that as people were boarding the plane and seeing 3 babies, their hearts sank and they just planned on it being a loud and unpleasant flight.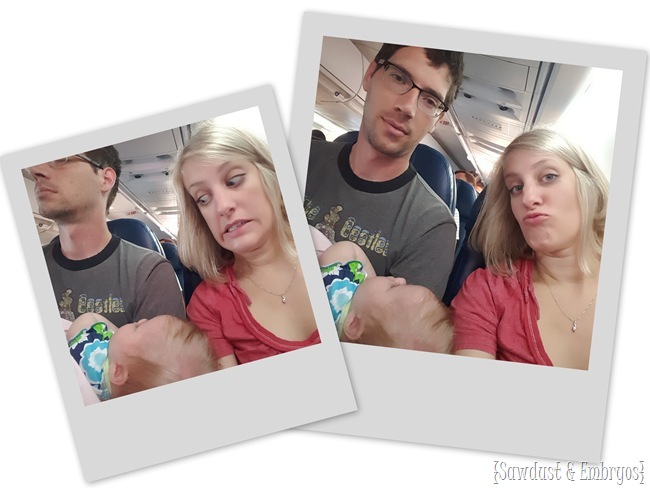 She's the type of baby that needs to be swaddled tight and left alone to go to sleep. And on an airplane that's not really a possibility. I think that's what made me the most nervous. But Nick has the special touch! (this next pic is from the returning flight which is why it looks like there was a wardrobe change)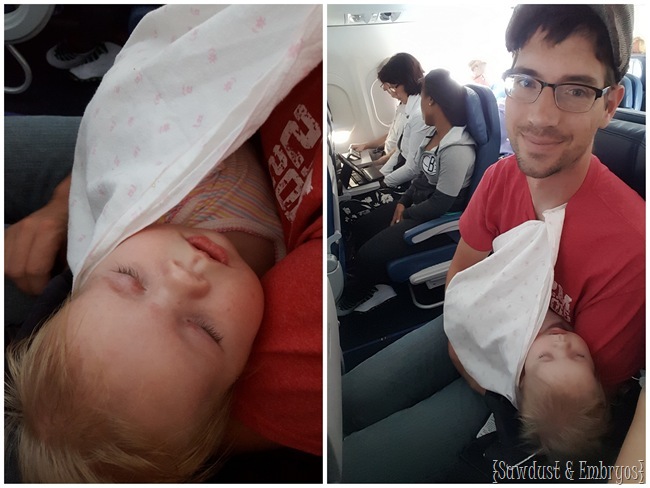 Once we arrived and finally made it to our hotel, Cypress wasted no time making herself right at home.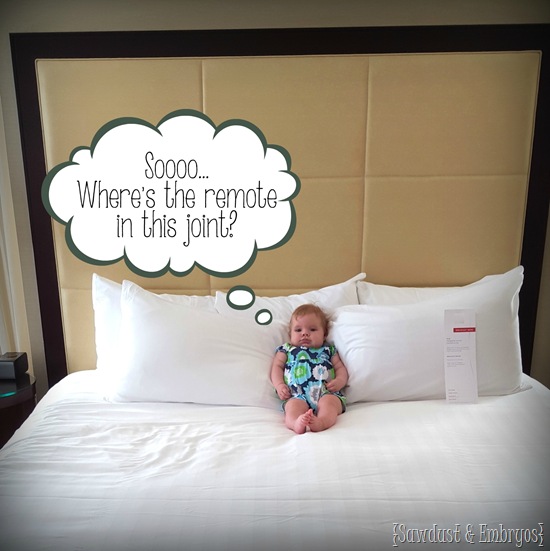 Unlike last year, I decided not to teach any classes at the conference this year, and instead just bummed around with Cypress. It just sounded too stressful to have any responsibilities outside of my little squish.
Nick, on the other hand, committed to teaching an Advanced Building Class with his buddy Jamison… where over the course of two days, they built 7 farmhouse tables for families in need (through the local Habitat for Humanity). SO AWESOME! Nick's recap is here if you're interested.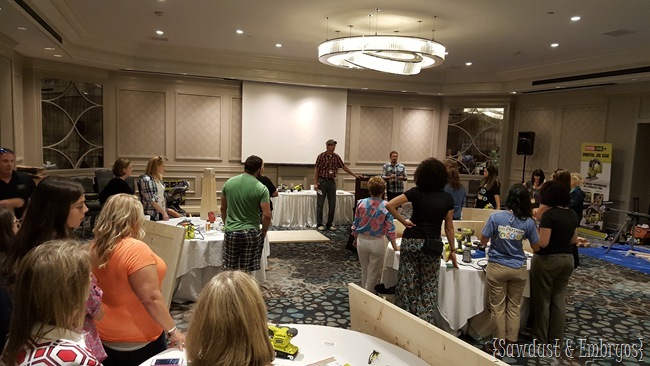 Cypress made an appearance at the class, to show her support to her daddy… and RYOBI.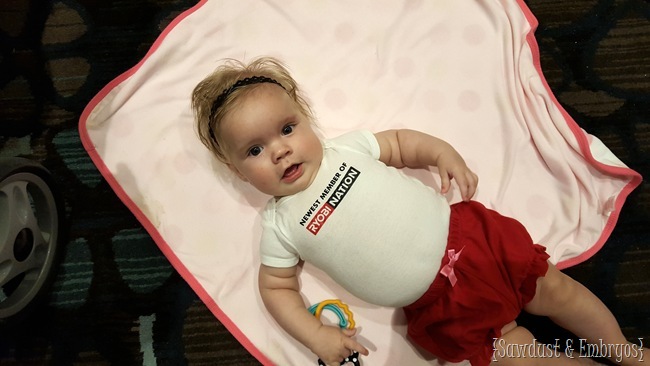 At the very end, I snagged a few willing participants to stain a lotus flower on one of the tables… a little pro bono mini-tutorial if you will.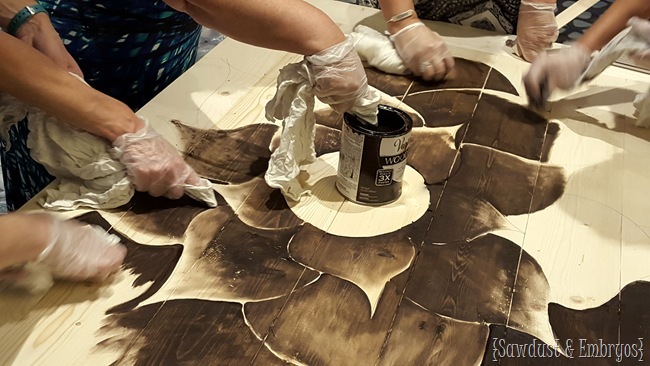 These girls rocked it out. Feeling like a proud mama over here!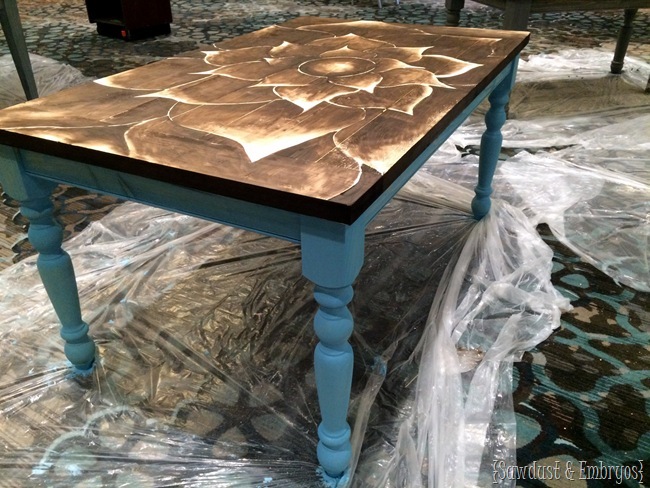 And here are all the tables in their stained glory… ready for a family to sit down together and enjoy a meal! I'm loving the variety of RustOleum stain colors. So much contrast and personality!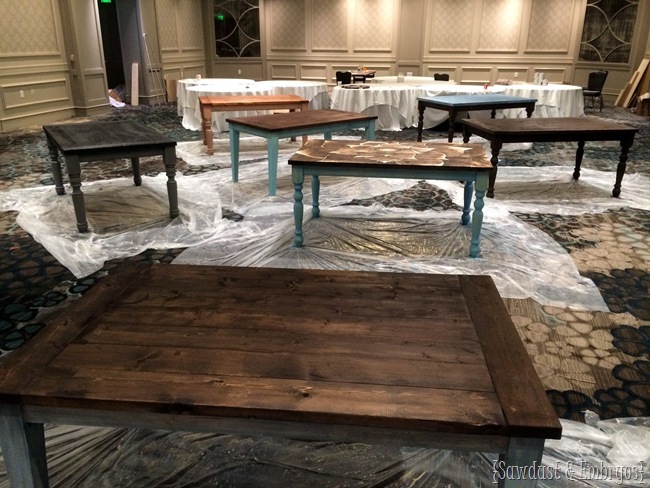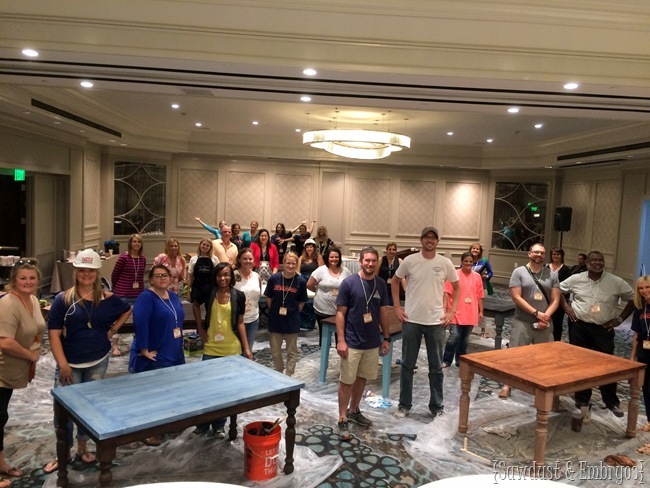 During one of Nick's classes, I managed to escape the hotel with Cypress to go have coffee with Katy from one of my favorite blogs of all time Katy in a Corner. She lives nearby (ish), and I suckered her into getting together with me. I was more than a little star-struck.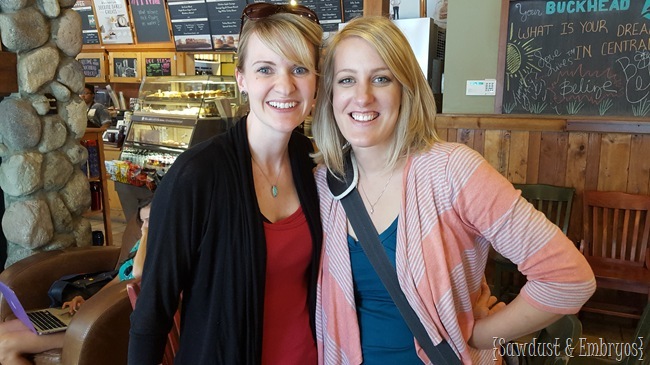 Ugh, is she not the cutest human being? And if you read her blog, you know that she is also THEE MOST HILARIOUS human being as well. Remember this video she did? I still laugh so hard I cry every time I watch it. She had a baby a couple weeks after I had Cypress, so we made some concrete matchmaking plans while we were there. Her little guy, Gracen, slept the whole time we chatted. So based on my own personal experience, he will make the perfect husband!
In other news, I learnt something about myself at Haven this year… I only take selfies when I'm holding a baby.
And Nick apparently…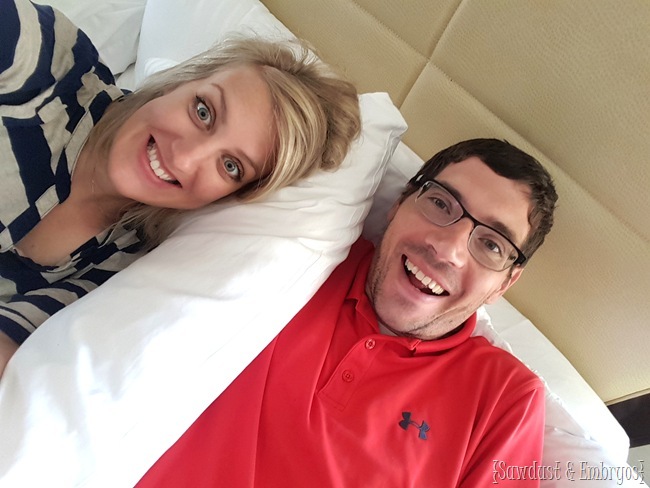 All in all, it was SUCH a fun trip. It was so great that our hotel room was in the same hotel as the conference, so Cypress and I could retreat back to the room whenever we needed… which was a LOT between feedings, diaper changes, and naps.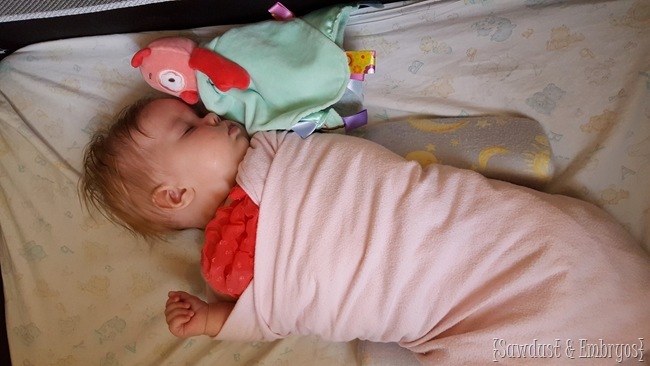 Needless to say, I had a lot of down-time myself. It was good for me to be forced to just chillax and get all rested and refreshed… because that isn't an actual thing when I'm at home. I'm normally one to keep busy and be all productive and such.
Let's wrap up this post though… it's getting super long, eh? I just wanted to document our little trip to Atlanta, and Cypress' first plane ride! Also, there are more pics of myself in this post than probably all 800+ other blog posts I've written combined. But that's what I get for making a collage of selfies. I'm hoping that the excessive cute baby pics will make up for it.
Have you traveled with babies? How did it go? Did you regret it as soon as the plane took of? Let's share experiences!!
PS! To read about our experiences from previous years at Haven click here! –> 2014 and 2013.