I'm soooooooo excited to share our family pics that we JUST GOT from Molly Long. Like today! She showed us a sneak peak awhile back, so I knew that at the very least… the lighting was AMAZING. She timed things just right and showed up at our acreage just as the sun was getting low in the sky.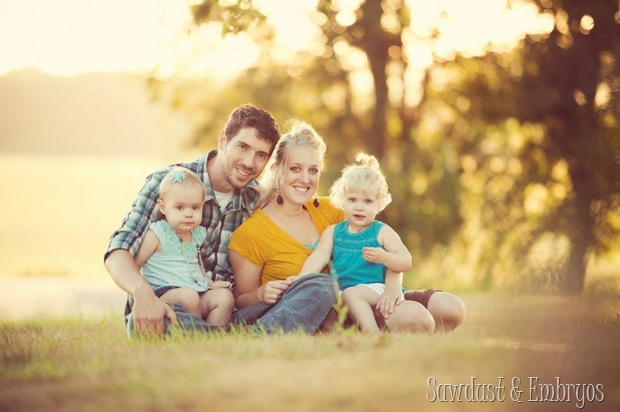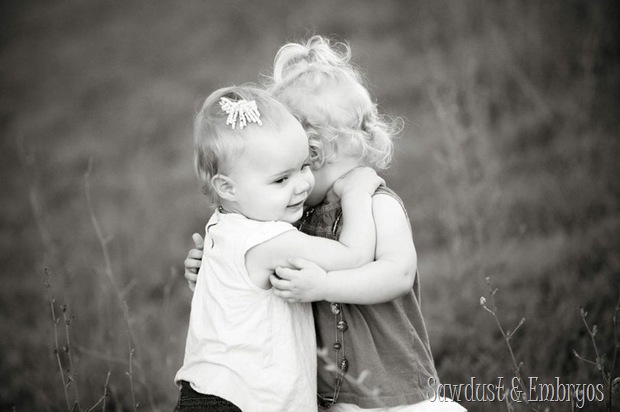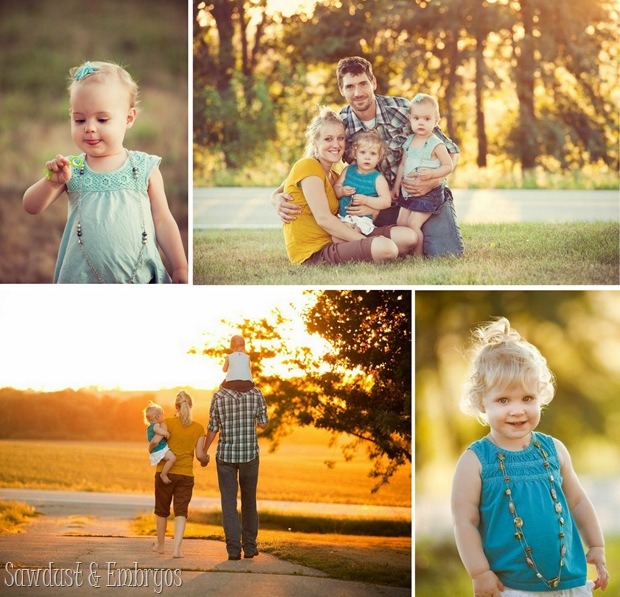 Having good lighting almost completely makes up for my bad-hair-day. Because one thing I know for sure… excessive humidity + wind = one HOT MESS on my head.
By the end, both of the girls were ready to turn in and call it a day. Glassy eyes are the best though. And it was a miracle of god that Della kept her 'pretty' in her hair. We wanted to make a special effort to help her look as girly as possible, because she still gets mistaken for a boy. Poor sis, her hair is taking it's sweet time!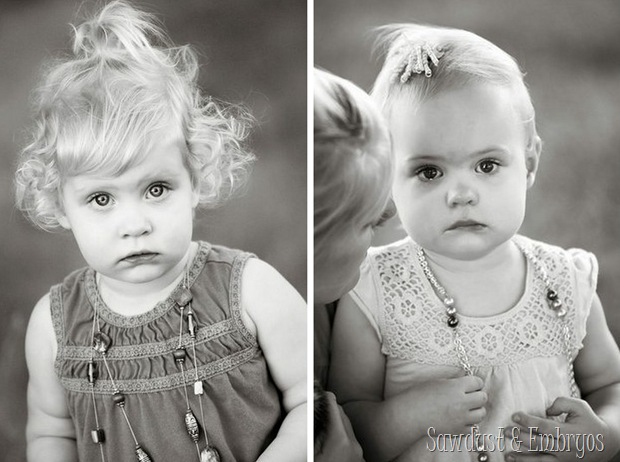 We're so grateful to Molly for capturing our special family moments on our very own land. She's so talented and patient with us, and we love having the girls childhood documented so beautifully.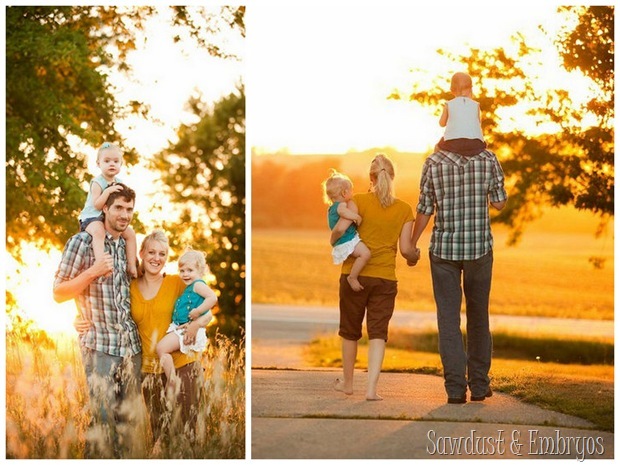 Molly also took the girls' newborn pics and their one year pics as well! Go check them out! And be sure to stop over to Molly Long Photography and be prepared to be blown away at her talent! You can also follow her on Facebook and Instagram!
Thanks again Molly!!!