Today is a BIG DAY here on the homestead. An actual garbage man in an actual garbage truck CAME TO OUR DWELLING and picked… up… our… garbage!
Can you believe it? Way out here in the country?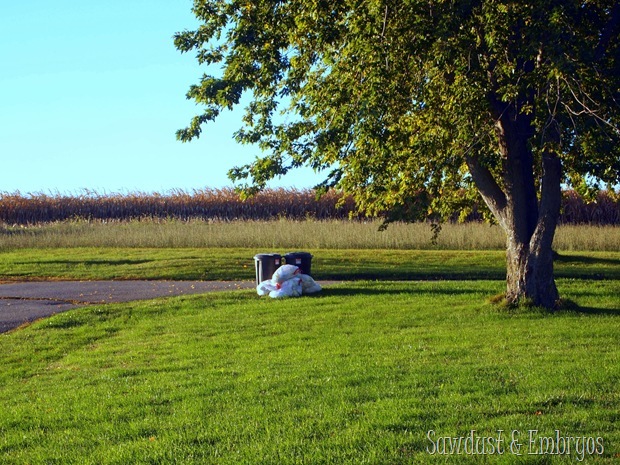 For the past 4 years (since we moved to the homestead) we've been burning our garbage in our burn barrel, just like most good country folk. This allowed Nick to meet his pyromaniac quota, and gave us the 'opportunity' to recycle non-burnable items like glass jars and tin cans (via our DIY recycling station!)
This has been working OK(ish), but we never really resolved the diaper dilemma. Due to the fact that diapers don't burn (especially when wet!), we've been taking a load of fragrant sh** to the dump every so often.
TRUE… the girls are potty-trained. But they still wear diapers at night and pull-ups during nap time, so there's still definitely accumulation.
The reasons have been 'piling up' (PUN!) for us to break down and beg the garbage man to drive out to our house on occasion… NO MATTER the cost.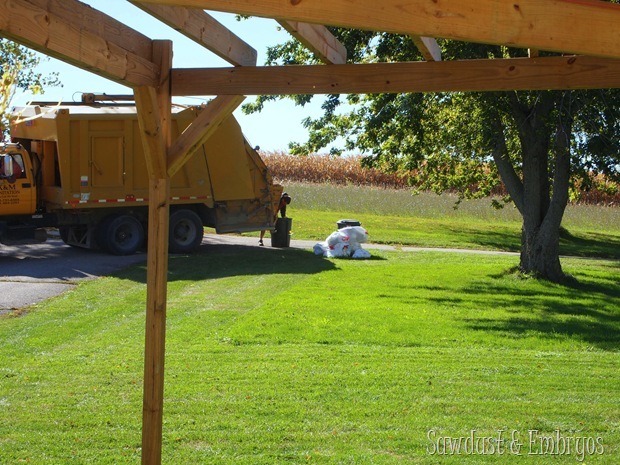 This was a momentous day in our lives. Feelin' like high-rollers with garbage service for sure. Do you live in the country? If so do you burn your garbage or pay the big bucks for garbage service? Do you look down on us for our blatant laziness?