People are always telling me they can't believe how productive I am, and all that I get done with 3 kids (3 and under). Well I could write a whole post about not watching TV, and enjoying my projects, etc. Blah blah blah…But the truth is, I find myself looking at my phone A LOT. I've been feeling really convicted about this lately… especially when my girls are around wishing I was paying attention to THEM instead of whatever I'm looking at on Facebook or Pinterest.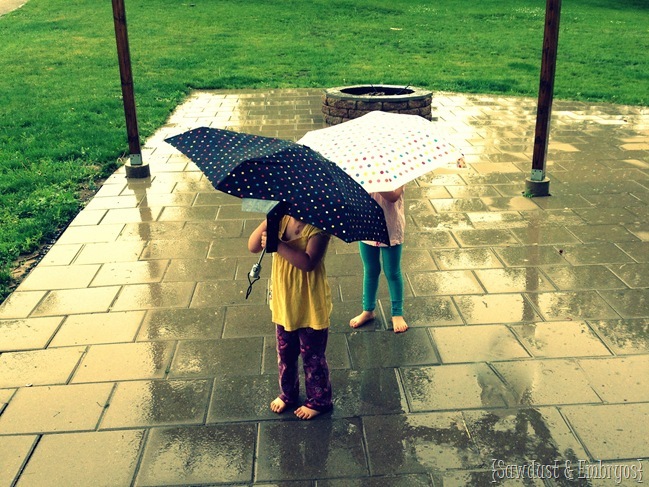 For the most part, Paisley and Della are good at playing together and making their own fun. I think part of this is because they have always had each other so they don't depend on me as much. And while I still make a point to dedicate time to getting down on their level and playing with them, it's still been a huge blessing when it comes to keeping up with housework, all my projects, and remembering to maintain my own hygiene.
Being a stay-at-home mom is a tricky thing. Am I spending enough time with them? Am I spending too much time with them? At what point do we just step back and realize that our kids are happy, healthy, well-adjusted, polite little humans?
Despite choosing not to guilt myself over not spending enough time with my littles, I've decided to use my phone AS A PHONE (and a camera)… and not as a computer. I deleted Facebook and Pinterest from my phone, and am astounded with how much I don't miss it. I allow myself to sit down at my computer a handful of times each day and just check in on my emails and any Facebook notifications, and it's sooo sufficient. How did I let myself lose so much self control with my phone?
I desperately don't want my kids to ever think I care more about anything else more than them. I want to be undistracted and present in my own life. Technology is a huge blessing in so many ways, but it can also be a major handicap if we let it.