Our blind date was scheduled for a Wednesday.
The thing is, I had to study for a big test the next day for one of my design classes… and I was super responsible back in those days. So I decided to reschedule for the next day.
After all, we were only going to grab a cup of coffee and have awkward conversation.
He agreed to reschedule, not even bothering to mention that the 'next day' was Valentine's day. He really thought I was manipulating him into having a Valentine's date! So he took me to Dublin Bay… fancy fancy!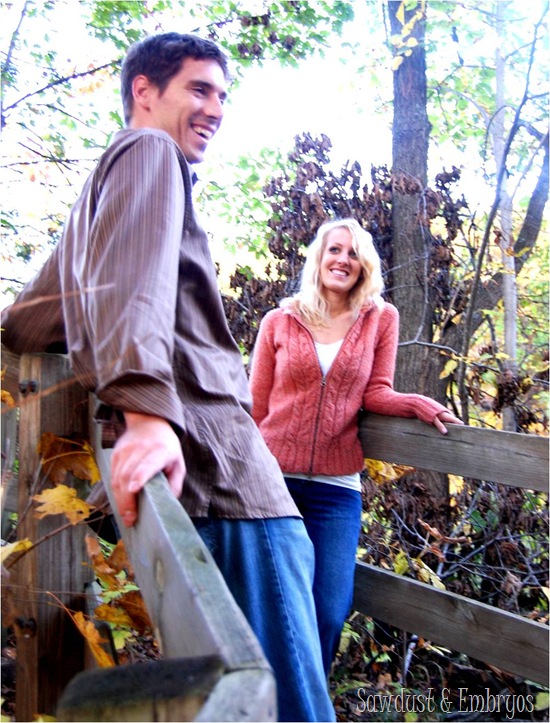 This was my first blind date EVER. And it was very awkward and unnatural. I was wearing a shirt with a parrot on it, and camouflage pants. I really just wanted to have coffee and be free and fun, and without expectation. After all, we had both recently gotten out of long-term relationships… and nobody wants a rebound.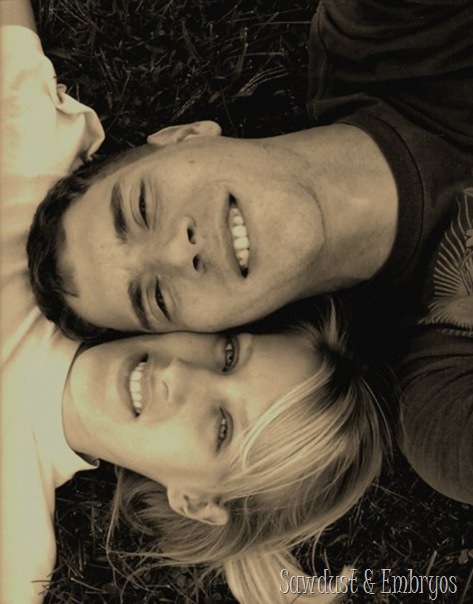 After we got passed the awkwardness and started laughing, we really started to get to know each other.
And then we saw each other every day after that.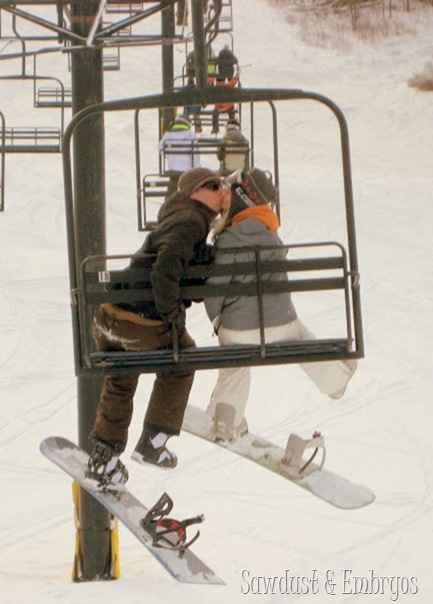 7 months later we were engaged. (look how terrified he looks… HA!)
And 3 months after that we were married.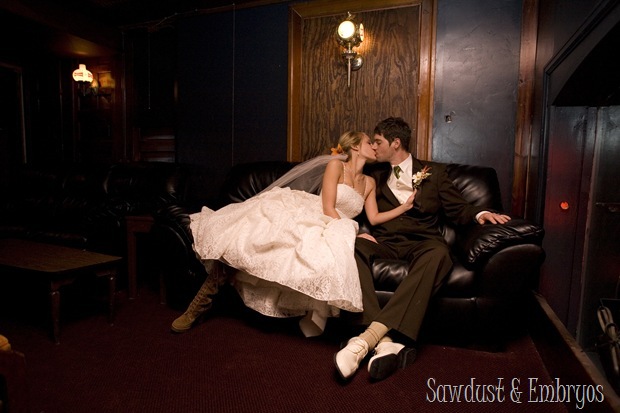 I couldn't ask for a more perfect and infuriating man to complete me. He's sensitive, handy, gorgeous, and likes chick-flicks. He also makes me waffles from scratch, and tears out walls in our house.
Our marriage isn't without it's flaws, but I wouldn't want to share my life with anyone else!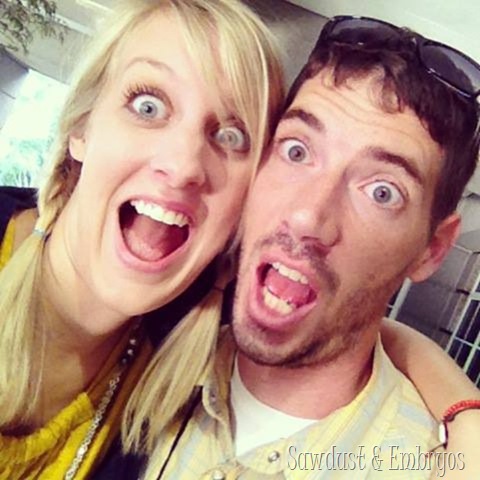 In those early days, we had no idea the fight we would have to put up to be able to have a family, but our fertility fight brought us closer than ever. We know were one of the lucky ones for getting our miracles.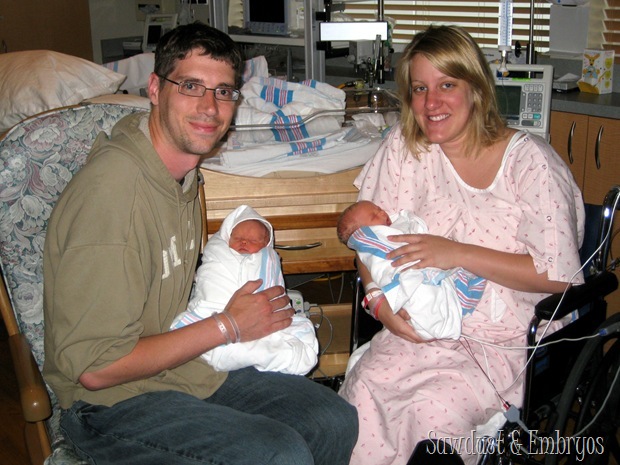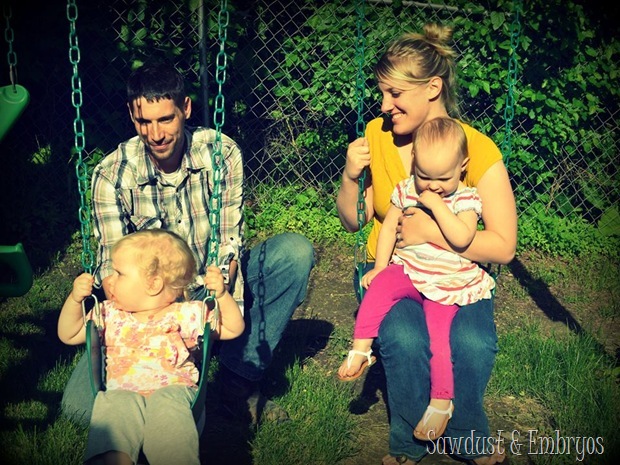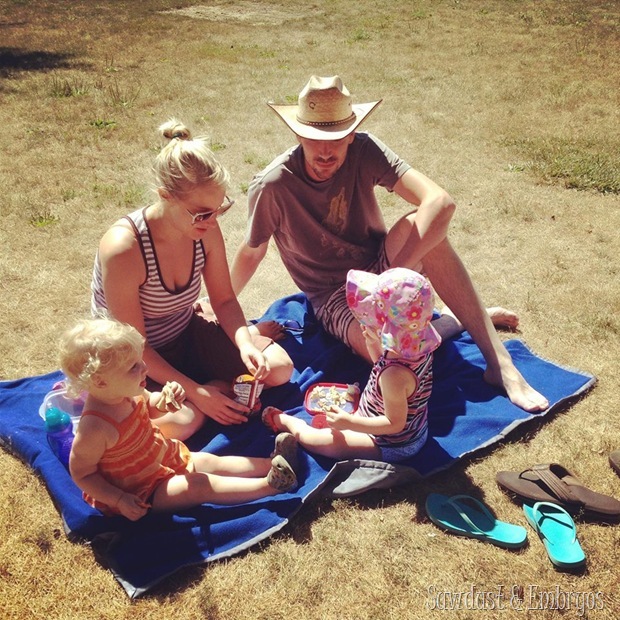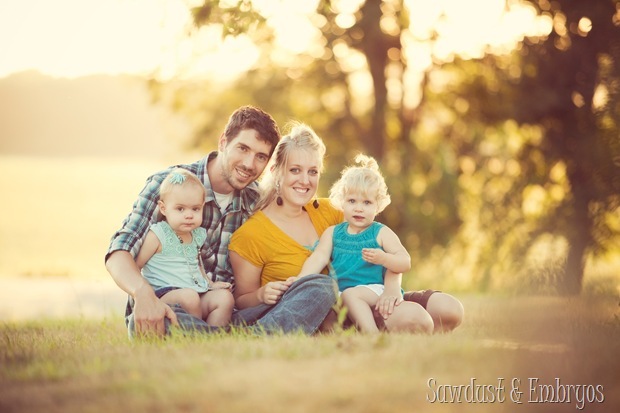 Who knew a rebound blind-date would lead to such an amazing life with such an amazing and passionate man. This has been the best years of my life… and I look forward to many more with my love.