As many of you know, there's a small child growing in my belly. Since we found out the girls' genders at 14 weeks, I was confident that we would see his/her 'parts' (or lack thereof) at my appointment yesterday… seeing as I'm at 17 weeks now.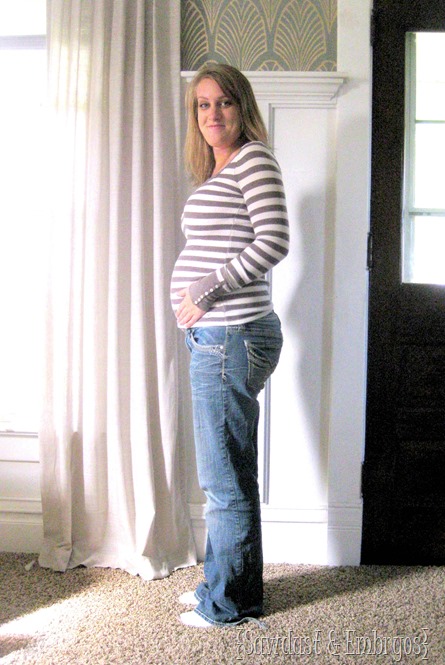 HOWEVER, I never considered the fact that our small-town hospital would have less-than-stellar technology compared to what we experienced last time with twins (at a different, more fancy, clinic). Take for example this ultrasound photo of one of the twins at 14 weeks gestation. Perfect little profile. Adorable.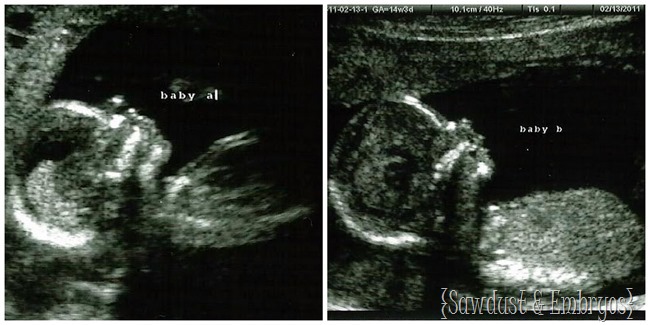 Now, let your eyeballs struggle to determine if I'm even pregnant in this ultrasound pic from yesterday… 17 weeks gestation.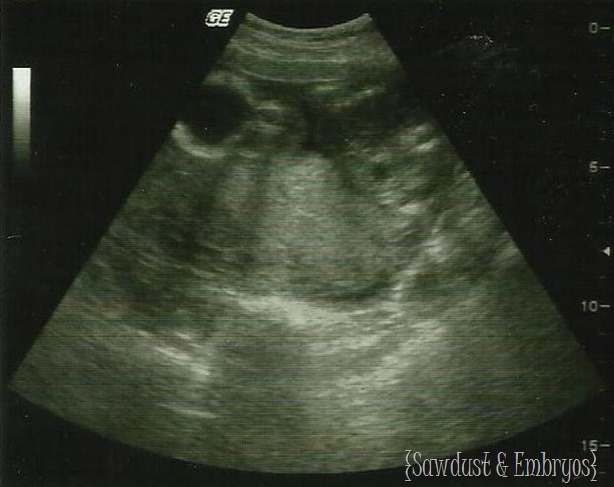 SO LAME.
The Dr was like… 'oh honey, it's far to early to see sex organs at this stage.' And I desperately wanted to scoff, because I knew this wasn't true. Dear sir, it's just that your equipment was manufactured before the dinosaurs were extinct. That's all.
I'm over it really, it was just a disappointment. But only a teeeeeeeny microscopic disappointment compared to other bad news that I COULD have gotten. I still know I'm one of the lucky ones.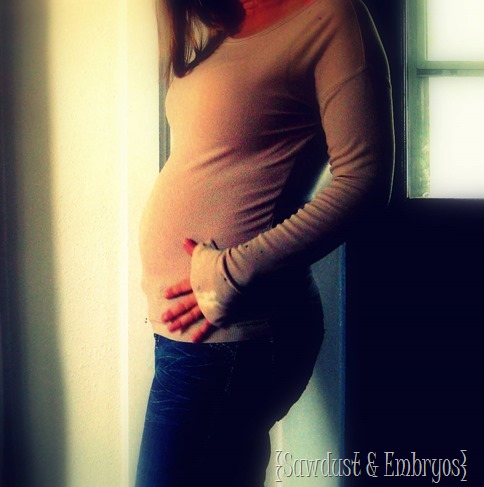 The good news is that I've been feeling lots of little flutters and kicks that past few days, and it's the most magical feeling. The absolute BEST part of pregnancy!
We've got some fuuuuun projects coming up next week… stay tuned!