Soooooo, it's no secret that we LOVE Molly Long Photography. Molly and I have actually become friends over the years following that first newborn photo shoot, and I look forward to her doing her magic each summer! I'm still obsessed with this family pic she took of us last summer. UGH!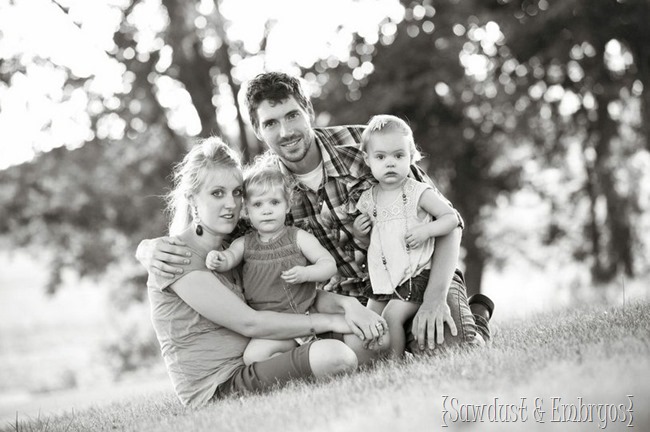 This year, we just had her take pics of the girls… because I'm feeling less than photogenic these days. No need to exploit that awkward stage where you can't tell if mama has been eating too many baked goods, or if she's brewing a little child in her loins. Also, my hair is inexplicably icky these days… but we don't need to go into that.
I recruited my friend Nicole to go alone on this photo shoot, because Della becomes very clingy and shy when I'm with her. Like, grasping my leg like a giant leach and wailing tirelessly. But when I'm not around, she starts to open up and really let her personality blossom. These pics would have been a LOT different if I had been present. YUGE thanks to my friend Nicole for standing in.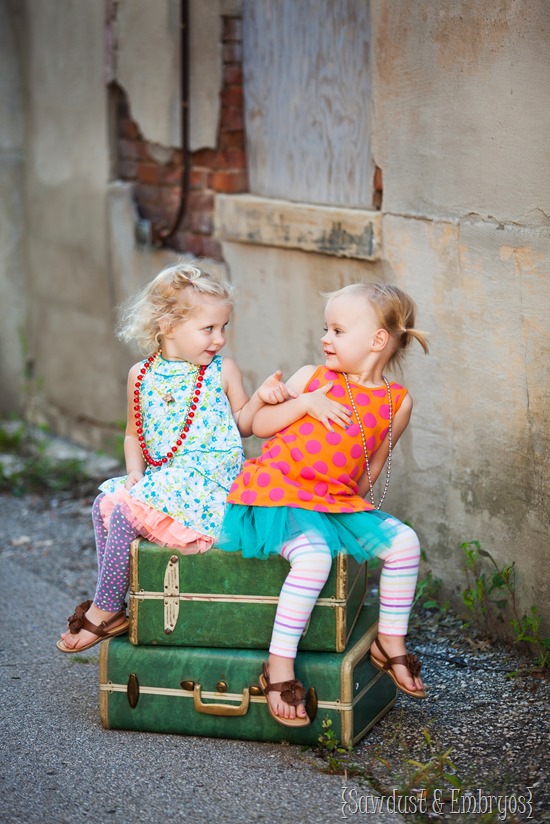 I literally let the girls pic out their outfits for this adventure. I wanted these pics to be ALL THEM. I want to remember them as they are at this age… floofy, accessorizing little crazies. And Molly captured them PERFECTLY!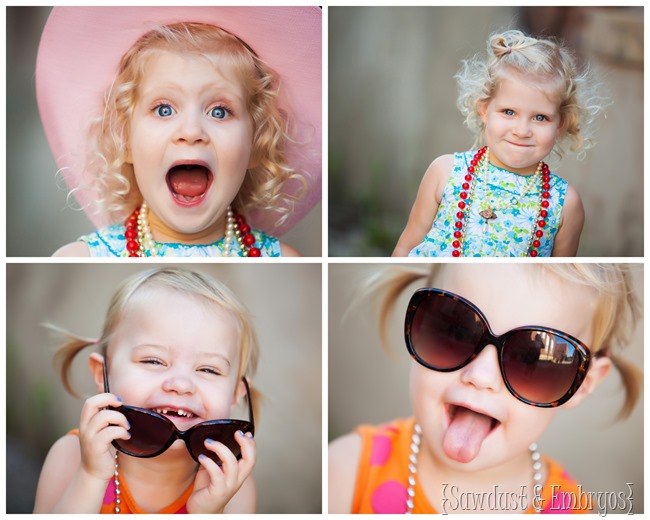 Can I just say that I think her missing tooth is THE.CUTEST.THING.EVERRRRRRR!
I can't believe how fast my babes are growing. They are at the cuuuutest age, and say the most adorable things. They love to point out various things that 'match' (except their wardrobes, obviously)… LOOK! This toy matches this book! And they're always sure to count their turds in the toilet. 'MOMMY! There's a daddy turd, a mommy turd, and two baby turds! Come look!'
They also love 'helping' with dishes, laundry, cooking, feeding the animals… ALL THE THINGS. I'm not sure if this makes me more patient (out of survival) or if it just tests my patience. But it's adorable either way, and I wouldn't change it. They soak up information like little sponges. They want to know HOW and WHY everything works. They love to ride the lawnmower with Daddy, and this allows us to spend individual time with them
We can't WAIT to see them as big sisters when the little one is born next February. They're soooo anxious to meet him/her!
_____________________________________________

Also, I can't wait to get these pics printed and hanging on the wall! Be sure to check out our pics taken by Molly Long from 2013, 2012, and 2011! And if you don't already follow her on Facebook and Instagram to see updates in your newsfeeds every time she adds gorgeous pics. She is soooo talented!