Nobody likes a Debbie Downer… so if you're already feeling blue, READ NO FURTHER. Because friends?
I'm feeling weary.
And anxious.
And overwhelmed.
I walk a fine line between being infertile and being a parent, so I hold in a lot of my struggles and frustrations… even from friends and family. But in the name of honesty (and release), I'm here to say that my house looks like a tornado went through. My daughter has Strep Throat and borderline Scarlet Fever. I'm told it's only a matter of time before her twin gets it. I haven't cooked a decent meal in days. My email inbox is overflowing. I got about 2 interrupted  hours of sleep last night.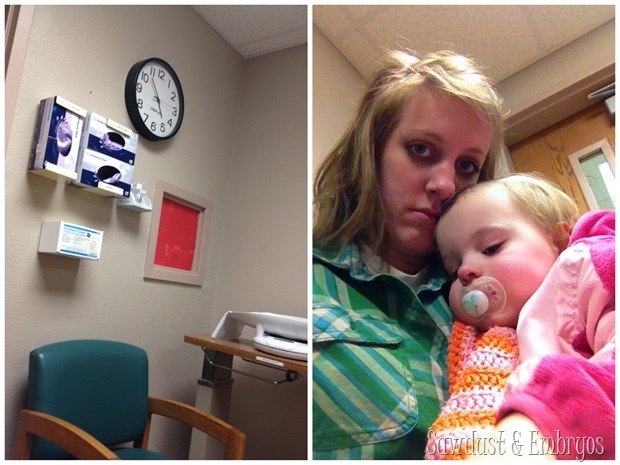 One side of my brain is on overdrive with ideas, projects, productivity, ambition… plans for spring, gardening, etc. The other half of my brain is curled up in the fetal position in a dark corner… rocking back and forth. When it rains it pours, right?!
So, since this is a blog about my life… THERE YOU HAVE IT! Keepin' it real as always.