I've been sitting here for an hour trying to form a sentence. Three years ago I was a broken, empty shell-of-a-person. I had endured years of feeling inadequate as a woman. Pain that can't be explained.
I was reading through some old posts of mine, and came across one that so perfectly explains what I'm feeling. So I'm going to share this post with you again… because maybe MAYBE somebody needs to hear it.
~~~~~~~~~~~~~
You might be surprised to learn that… as a blogger, it's FAR easier to complete an entire DIY project and compose a blog post about it, than to write a heartfelt post about my personal life. Not because it's hard for me to bear my soul… cause it's not. I'm pretty darn open (after all, I posted a picture of my uterus for the world to see)!
Who can describe how much they love their family? Or how painful it was to lose a grandfather? Or how it feels to wake up at night and wish you could hear a baby crying? Who can describe that moment when you heard your baby's heartbeat for the first time?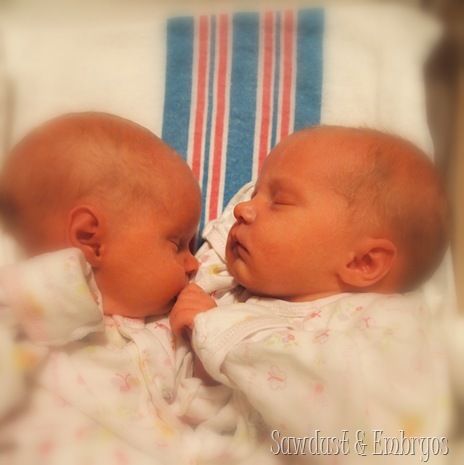 I need to FIND a way to describe my innermost. Because this is a blog about my life.
I know the vast majority of you are here to get some creative inspiration or eye candy… and it's my overwhelming PLEASURE to supply that! But some of you are here because I'm real and I don't sugar-coat my life. You identify with me because I'm a regular person. I don't try to be fancy, or act like I have it all together. I'm just me. I don't KNOW how to be any other way. And I'm honored and floored that you all stick around for it all. In a million years, I never dreamed I would be a successful blog author, with loyal readers/friends.
You guys rock my world.
WITH THAT BEING SAID…..
~~~~~~~~~~~~~~~~~~~~~~~~~~~~~~~~~~~~~~~~~~~~~~~~~~
I had all my eggs in one basket (or Petrie dish I guess) as I laid on that cold stainless steel table in quiet desperation. With my own eyes, I watched the conception of my daughters on a computer screen, while holding my husband's hand. It's not everyone that gets to see their children on the cellular level.
More importantly, it's not everyone that gets to HAVE children at all.
At church this past Sunday, the girls were being… lively and spirited during the service. There was a middle-aged woman and her teenage children sitting behind us. After the service ended, I smiled to the lady, and said "I'm sorry if my family was a distraction to you". The woman smiled back and said, "oh honey, it's okay… we've all been there."
She was trying to make me feel better about my active toddlers. And I was grateful.
But the truth is, not everyone has been there, or will ever get the chance to be there.
As soon as the words came out of her mouth, I looked around the sanctuary, thinking… 'that elderly woman over there, maybe she never got be there.' …or… 'that young couple over there, maybe they're desperately trying to be there without success.'
Being directly in the center of a topic that is so rarely discussed in our society, I desperately hope that our story can be a beacon of light to anyone who is still trying.
Dear Barron Woman,
You are perfect.
You are whole.
You are talented.
You are beautiful.
You have purpose.
You are not defined by your reproductive system.
I know 'it's easy for me to say these things now', but they are all the things I wished somebody would tell me when I was in the darkest pit of infertile torment. And they are all true statements. NO MATTER YOUR CIRCUMSTANCES.
If it's a desire of your heart… FIGHT FOR IT.
To read our fertility story, click here, to read about the day we found out our IVF was successful, click here. If you have a friend struggling with infertility and you don't know what to say click here.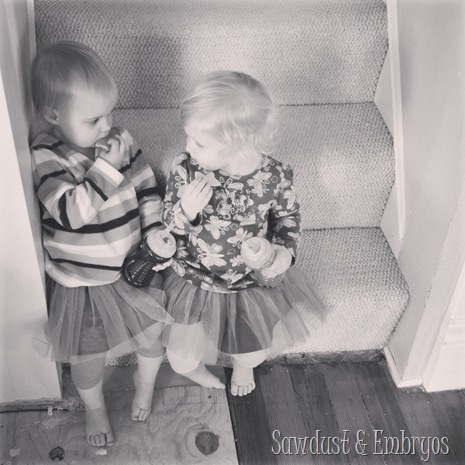 This post is dedicated to my friend Elizabeth. Thinking of you today!