The sisters are growing up to be sassy little opinionated ladies. They say please and thank you, but not without an eye roll… no joke. They love to 'help' with everything. I'm happy to hand over the laundry to them. They sort all our clothes into darks, lights, and brights. They fill the washer, and let me know when it's ready for soap. Then when the wash cycle is done, the switch all the laundry to the dryer and repeat. It's glorious.
Their other favorite thing is painting… I wonder where they get that from? At least once a day, I spread out the vinyl table cloth, roll up their sleeves and hand them some chip brushes, washable paint, and paper. They could sit for hours and paint.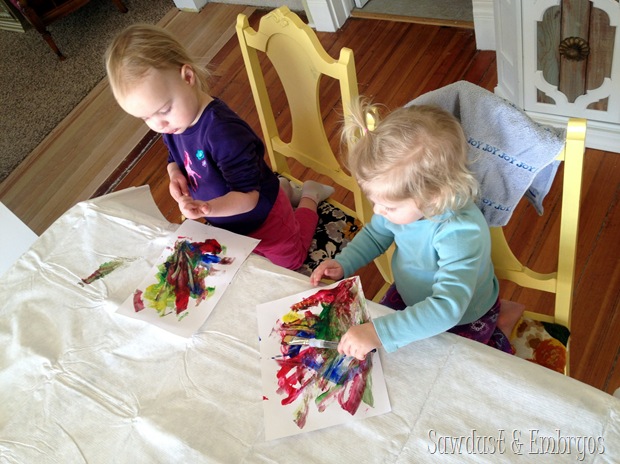 They're getting more compliant when it comes to obeying, and we haven't had anymore 4-hour time-outs recently. However this hilarious flowchart rings so true for this lovely age of 2 1/2.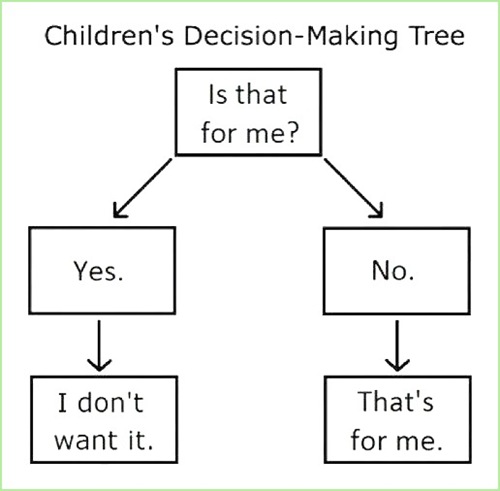 It occurred to me that's it's been awhile since we've done a camera-dump of the girls!
We just love these little girls to pieces, and are soaking up this adorable stage they're in.