Having twins, we had a unique parenting perspective of having siblings from the very beginning. Sibling love is probably one of the cutest things everrrr.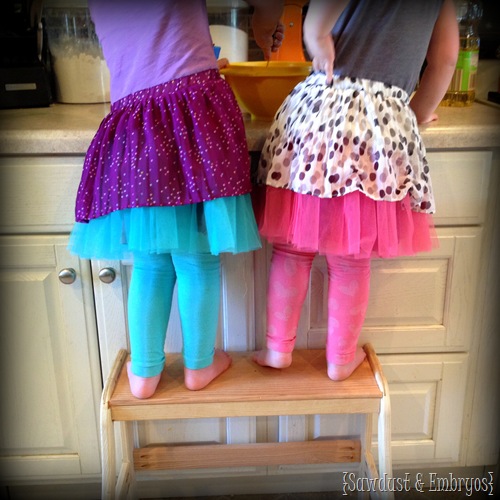 But throwing a new baby in the mix is always a big question mark. Will they love her? Will there be jealousy issues? Will 3 be a crowd?
Well, we have the next 17.5 years  to figure all that out. But I'm happy to report that… so far so good.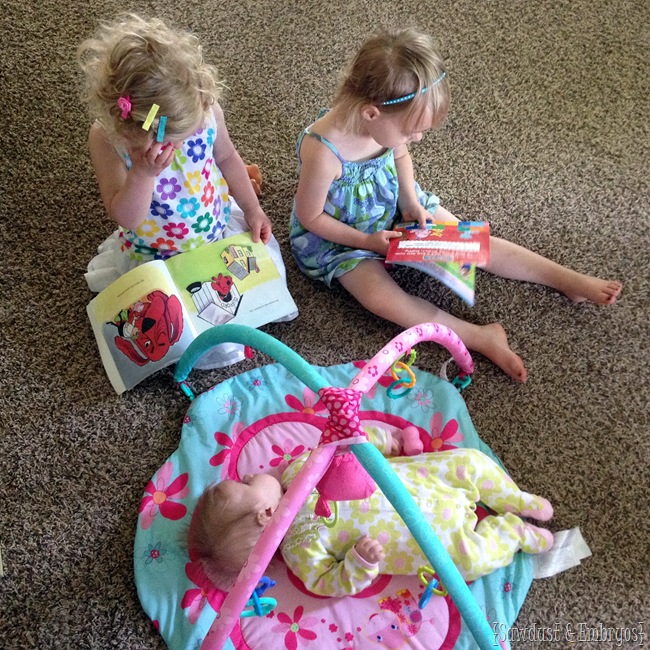 Since Cypress was born in February, I've learned a lot about each of the twins and their very different personalities. Paisley loves her new sister, but she spends her days taking care of HER baby. She swaddles, she feeds, she changes diapers. She's a busy mama.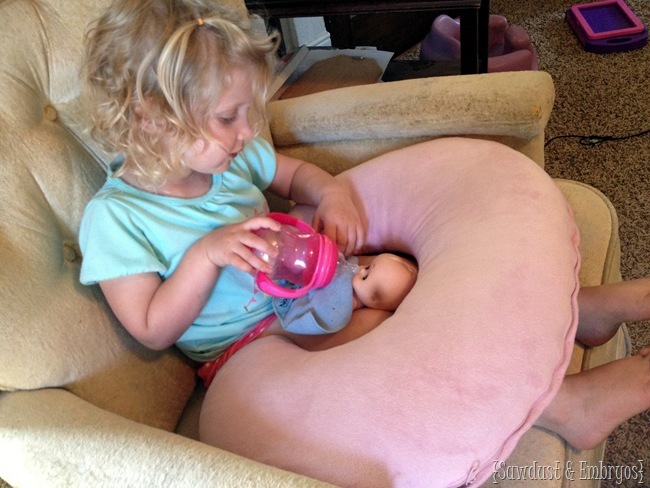 While Paisley is lost in her imaginary world, Dell is very HANDS ON with her approach of loving Cypress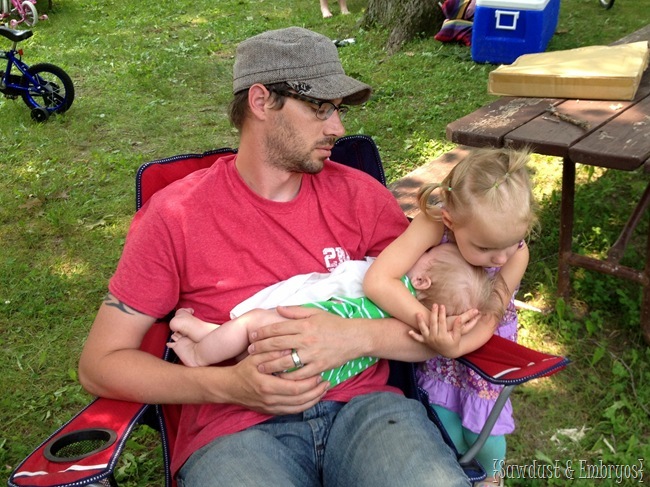 I mean, she loves her SO MUCH… sometimes aggressively. She wants to be with Cypress every waking moment of the day. Loving her, snuggling her, holding her, feeding her. ALL THE THINGS.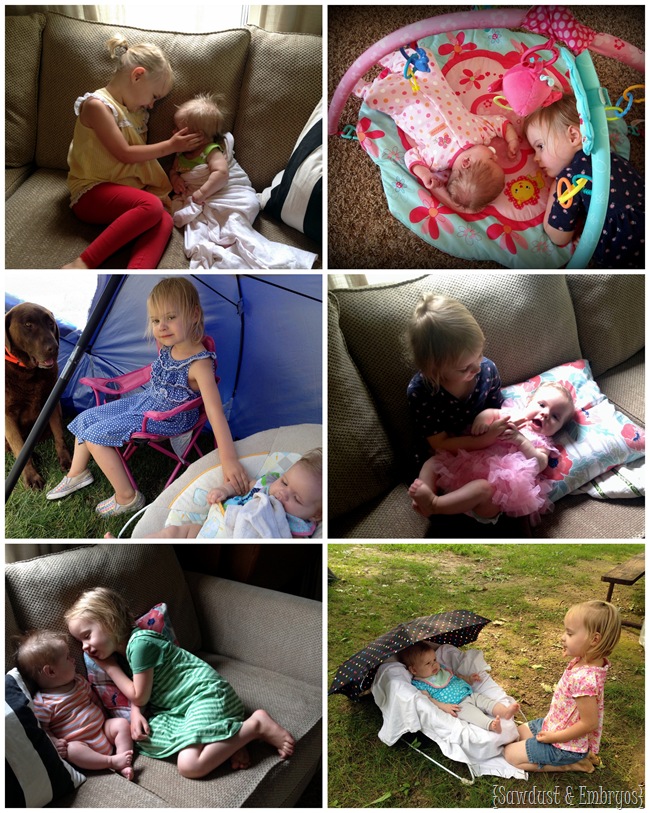 It's precious, I'm telling you. This might be one of my favorite pictures of all times.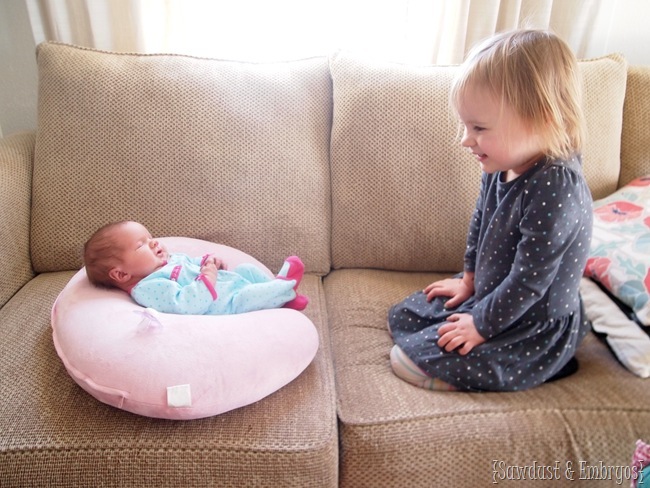 I might intervene with her aggressive approach more often if it wasn't so obvious that Cypress loves her just as much.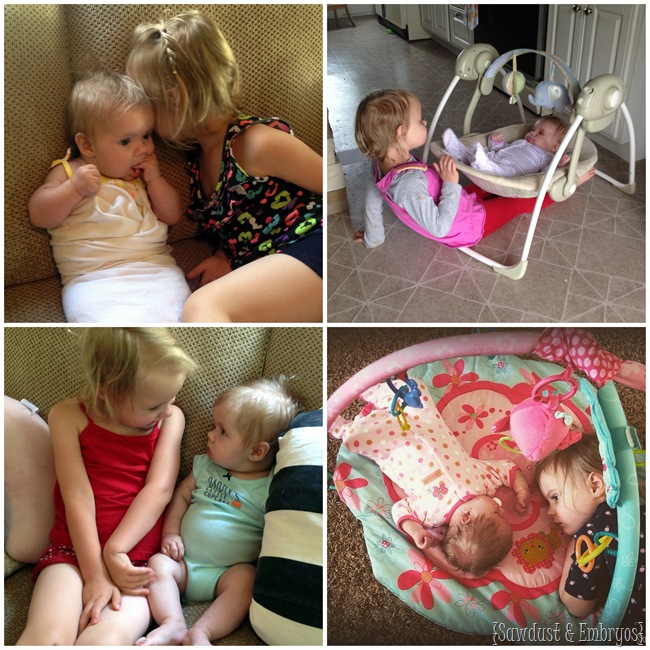 It's not that Paisley isn't completely smitten with her baby sister. It just manifests differently with her, and brings out her own little maternal instincts with her dollies. She definitely prefers imaginary play over real life. For example, if I'm in the kitchen making cookies, Dell is right  by my side helping measure, dump, mix… while Paisley is at her play kitchen whipping up a batch of HER OWN cookies. It's amazing how two littles that are the same age (and have had the same exact upbringing) can be so different!
It will be interesting to see how the friendship between the 3 girls grows and develops over the years. I'm sure there will be highs and lows between each of them. But in the end, I'm confident they'll all be best of friends!
How did your older children take to a new baby sibling?