I recently got to thinkin' …ironic that we write a blog about our home without ever sharing the story of FINDING our home!
So I thought I'd take some time to share! Right here! Right now!
It was 2009, Nick and I were newly married and living in Ames, IA where we met, fell in love, and got married. I was studying Interior Design at the university, and Nick had recently accepted a good job at a town an hour away.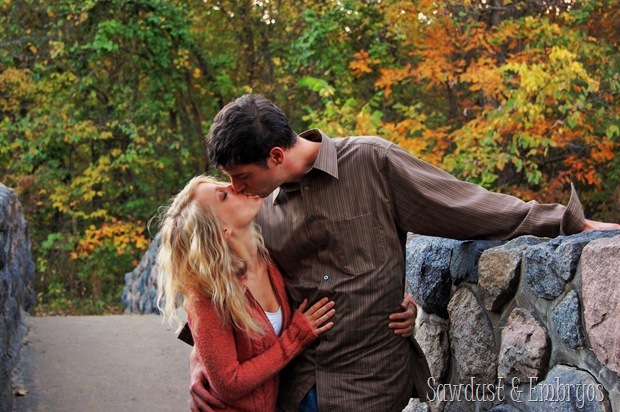 He commuted for several months (driving into the sun both ways), and while he had a good attitude about it, we knew it wasn't a long-term solution. And since this job was a keeper and one he planned to make a career, we began considering moving to Marshalltown. I loved my Interior Design classes, but ultimately I just wanted to be a stay-at-home mommy, so having a degree in anything seemed a little bit moot. (of course in those early days, I didn't know how long it would take for us to start a family).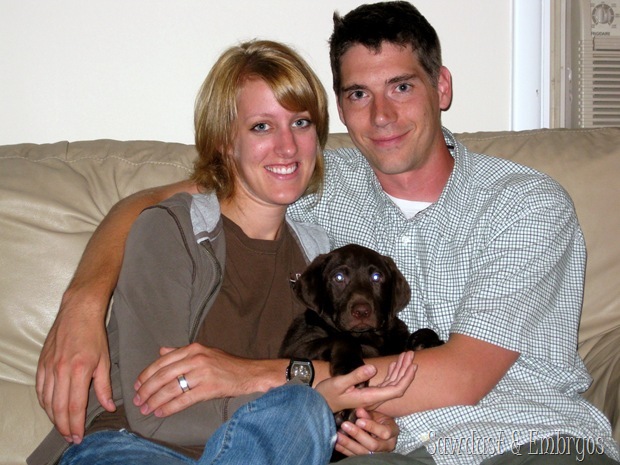 Nick grew up on a farm, and I grew up in a small-ish town… so neither one of us wanted to live in a city (if you can consider Marshalltown a city). One Sunday afternoon, we decided to go for a drive and explore all the small towns surrounding the city and just get a feel for the area/countryside and what we wanted. Buying a home is a HUGE decision, and we planned on renting for at least a year until we got to know the area and had time to save for a down payment.
We had been driving for a couple hours, just enjoying the country roads and each others company… when we came up over a hill and a glorious perfect farmhouse sitting on several acres of grass and shade trees. I caught my breath and said aloud… I WANT THAT HOUSE.
And in the next moment, we saw a For Sale sign in the yard.
Not a joke!
It was meant to be!
We pulled a u-turn and jotted down the realtor's number on the sign, and gazed longingly for a few more minutes before reluctantly driving away. Within minutes, I had the realtor on the phone and had set up a tour for us the next day!
With the exception of some minor cosmetic issues (wallpaper borders and florescent sponge-painted walls), we LOVED the house and the 5 gorgeous acres it set on.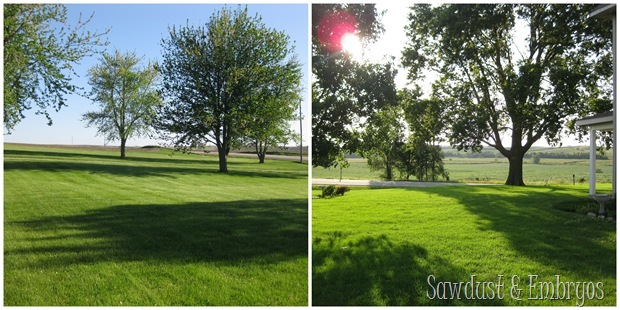 It seemed too good to be true, so we decided to look at a handful of other homes in the area before pulling the trigger. People never buy the FIRST home they look at… right?
WRONG.
Every house we looked at paled in comparison to this one.
We made a low-ball offer, because the house was listed a little out of our price-range. After some bantering back and forth and a lot of anxiety-filled days, we came to an acceptable agreement somewhere in the middle… and CLOSED ON THE HOUSE.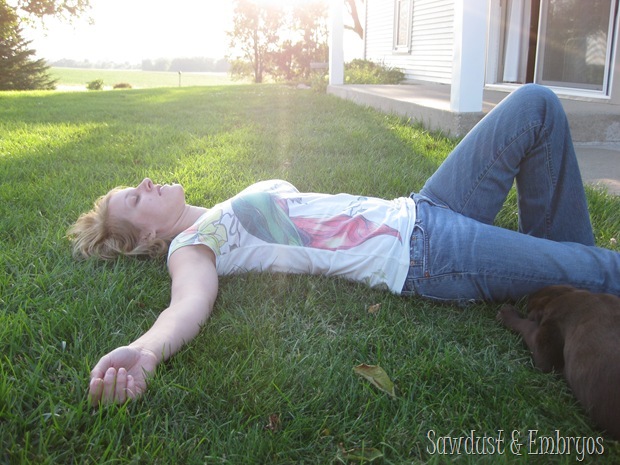 It was such a surreal moment that would be impossible to explain. This hunk of land, this house, this grass… OURS.
It belongs to us.
We unpacked in record time.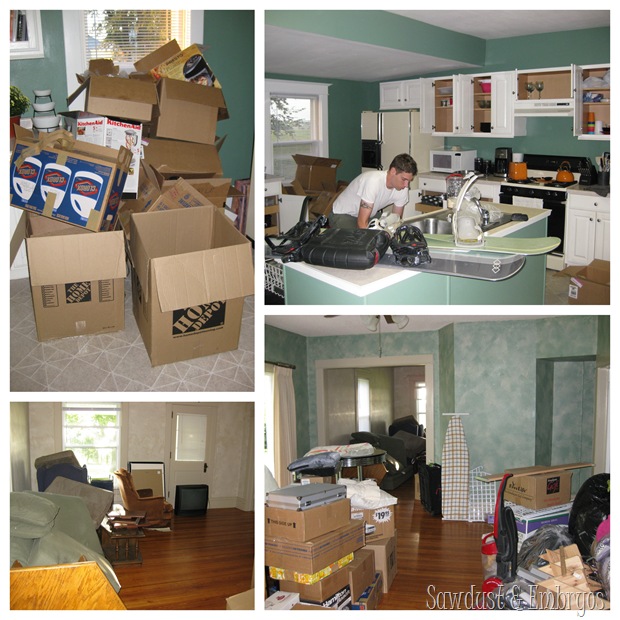 And the rest is history. Six days later I started a blog to document all the new and exciting changes happening in our lives (starting with this first blog post). I could have never imagined all that would happen in the few short years to follow.
Here are a few of our favorite room transformations (click on each pic below).
If you're new(ish) to our blog, or just want to take a gander at all the updates we've done to our house (including before pics), click here! To read about our battle with infertility and how we conquered, click here! Our girls are our biggest accomplishment, and the ultimate DIY.
Because some things need to be done MANUALLY!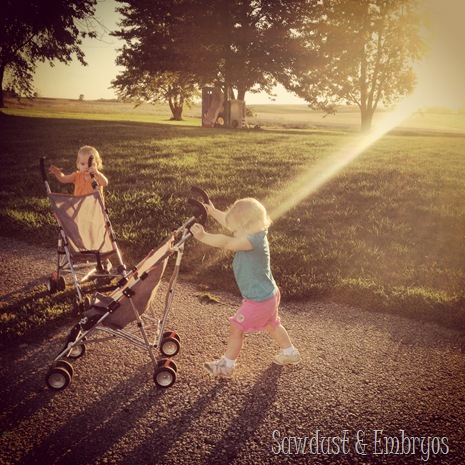 I'll leave you with this pic below, which is one of my favorites of our house. It makes a small (very microscopic) part of me not dread winter with my whole being.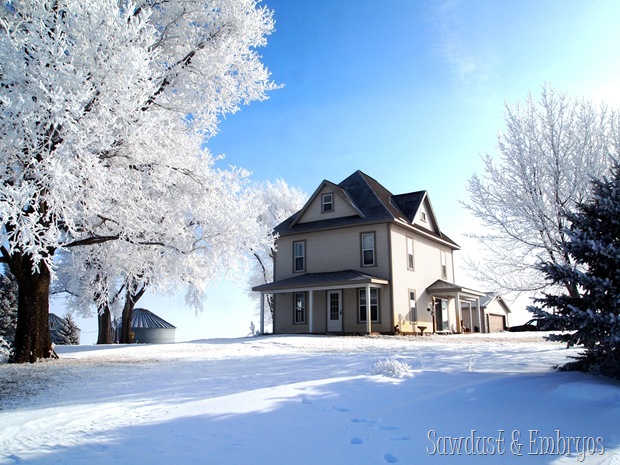 Anyone else looking forward to spring already?