This post brought to you by Quaker Oats. All opinions are 100% mine.
So when Quaker asked us to review their new Quaker Soft Baked Bar… I was like HECK YES! Firstly, because they offered to send us SAMPLES! And secondly… the hubs and I are suckers for baked goods of any kind (and I wonder why I can't lose these last 30 pounds of post-preggo-chub – HA!). And while 'typical granola bars' can be delicious in their own 'typical'  sort of way… there's something wonderful sounding about 'Soft. Baked. Bars' …am I right? HELLO: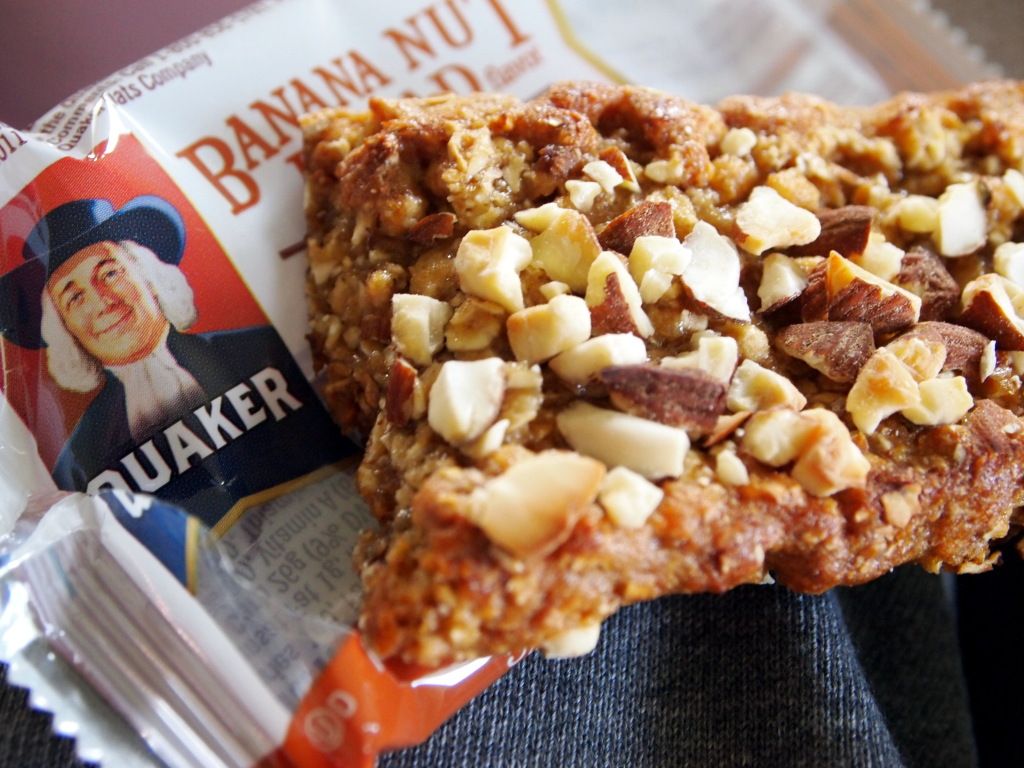 Not only are these bars thick, soft, and delicious in an absurd sort of awesome way, they are the perfect wholesome food for me to grab in the mornings before I go out for my run! It's basically like a thick soft pastry, only it's packed with 5g of fiber, and 6g of protein. Oh my. But I personally prefer to think of it as a pastry.
I happen to especially LOVE the Banana Nut Bread flavor, but they also have a Cinnamon Pecan Bread flavor (with raisins… if you're into that kind of thing).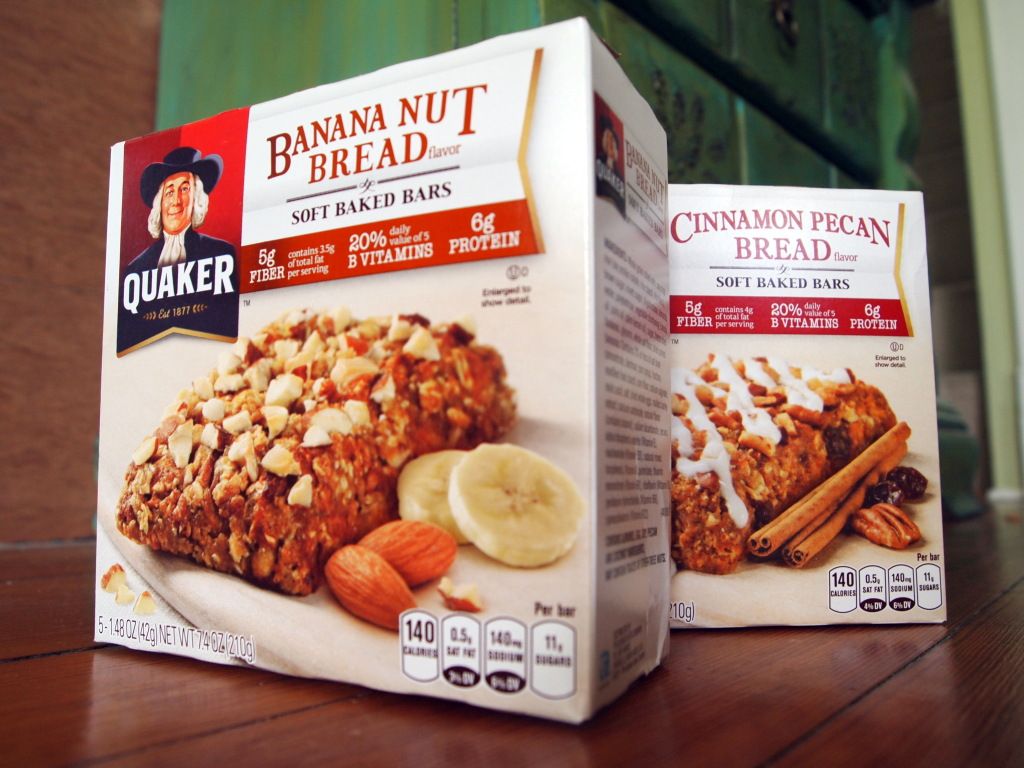 Nick also loves the convenience of grabbing one on the way out the door to work in the mornings as a healthy breakfast snack. And the girls even benefited… they loved playing with the boxes!
Thanks Quaker Oats! You've got some new loyal customers in us!!