This past weekend, we were invited to spend a weekend with a handful of other bloggers to experience the life in historical Franklin County Iowa. We love being from Iowa and are proud of our heritage… but what made this weekend extra special was that we were encouraged to bring our whole family! The girls are finally at an age where we can drag them places with us (for the most part) and actually have fun and learn right along side us!
We stayed in the fabulous Country Heritage Bed and Breakfast in Hampton, IA. I wish I had taken more pictures inside, because it was beautiful. If you go to their website (here), you can find out more.
The girls got a real kick out of walking around the Franklin County Historical Museum. There were so many fun items that have so much history and character!
We got to peruse the downtown Mainstreet areas, and check out all the quaint/adorable stores. We also found the most fabulous coffee shop! Nick and I kicked back, sipped our coffee and ate scones while the girls created masterpieces of artwork on their store-front chalkboard wall.
And finally, the most exciting part of our trip? COMBINE RIDES! Like, not just 'fun rides'… we were actually harvesting soybeans! The girls were in HEAVEN.
We also made a stop at the Beads Lake dam! It was pretty blustery out, so the girls and I stayed in the car… but Nick took some beeeeautiful pictures!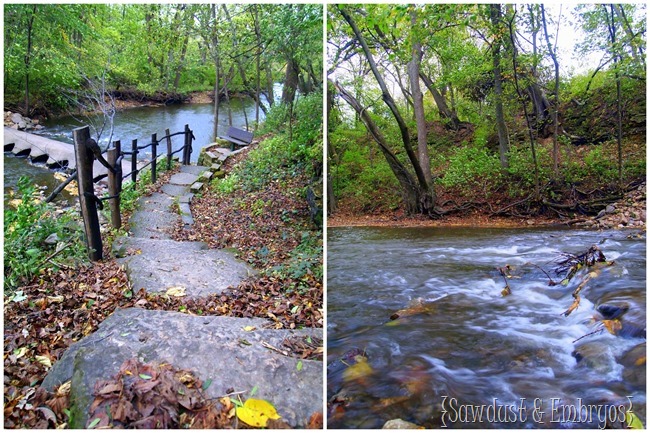 This was such a fun weekend getaway for our family, making new friends and new memories! HUGE thanks to Franklin County Farm Bureau and Franklin County Tourism for welcoming us and providing accommodations! Be sure to check out these other talented bloggers that we got to know over the weekend: The Walking Tourists, Jeni Eats,  Corn, Beans, Pigs & Kids, It's Just Life, and DonnaHup.com!