The last couple days, I've had inexplicable energy. I've been baking, building, cleaning, and upholstering. I feel like I could run a marathon! So I'm in the middle of a ton of projects at the moment, but today I'm going to share one with you that's actually done. Remember this cozy corner in our dining room?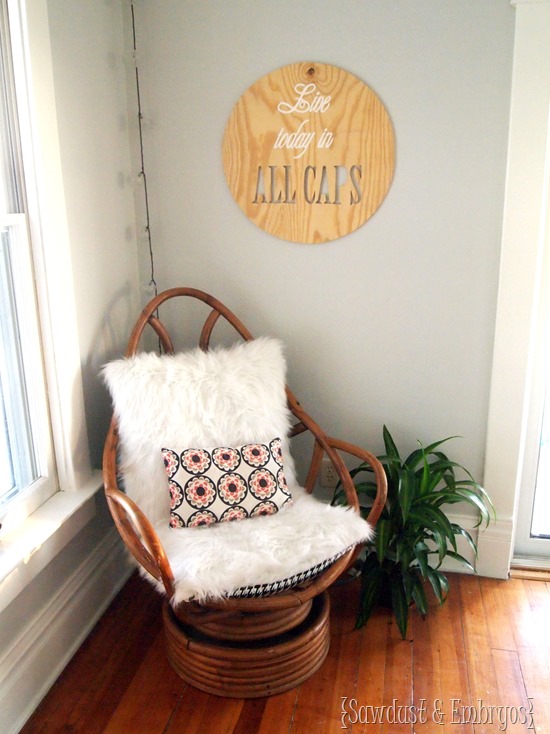 So those cushions on that chair used to be black canvas that showed every hair and little nasty.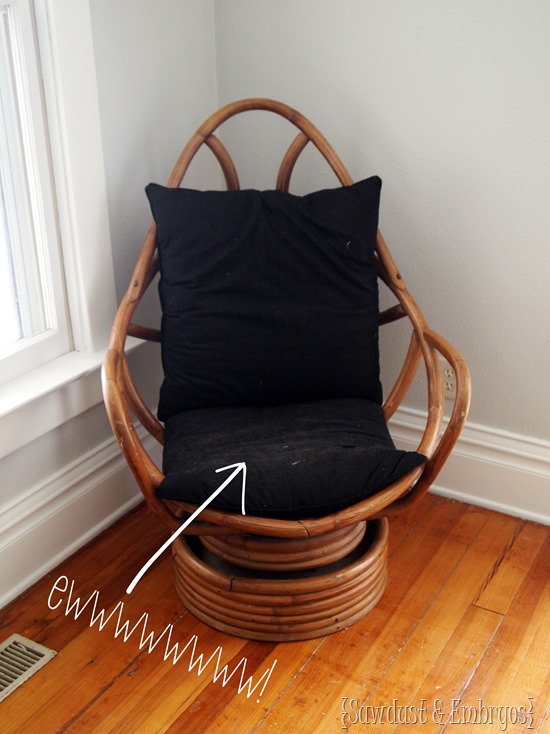 The actual cushions were in good shape though. They just needed to be recovered ASAP. And that's when I spotted these fluffy white rugs at Walmart, and knew immediately that I needed to upholster the cushions to be white and fluffy. I'm not sure why they're more expensive online… but in-store I paid $20 for mine.
I originally planned to fully cover both cushions in the white fluffy rug, but there was only enough to do one side of each… and I really didn't want to spend any more money. We measured the cushion, and ended up just cutting that bad boy in half. Perfection.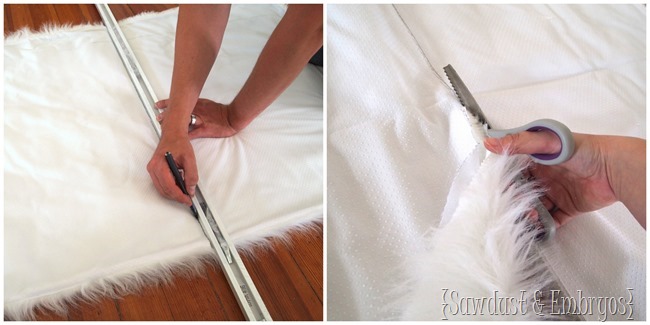 I dug through my excessive fabric stash, and grabbed this black and white houndstooth fabric that we got from OFS in our swag bag at the Haven Conference. I've been waiting for the perfect thing to use this for, and this was IT!  I laid it out and cut it to size over the rug.
Once everything was cut to size, I laid the rug and fabric facing each other. I lined it up perfectly, and pinned it every 2-3 inches or so… pushing the fluffy white edges under as I went.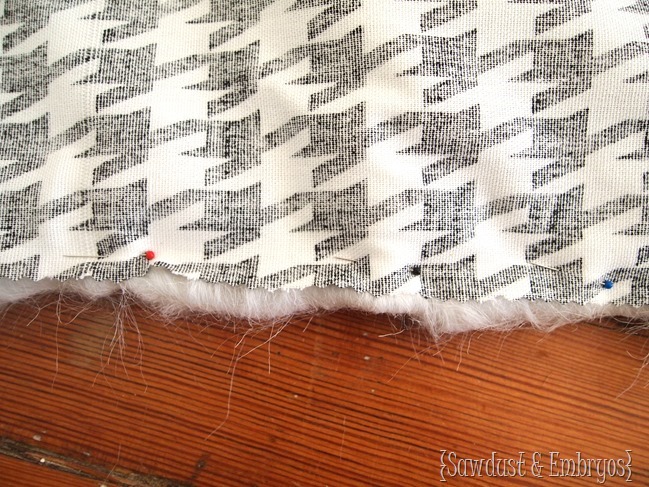 I was a little nervous to take this to the sewing machine because of how fluffy that rug is… but it totally worked! I sewed around 3 sides of each pillow cover.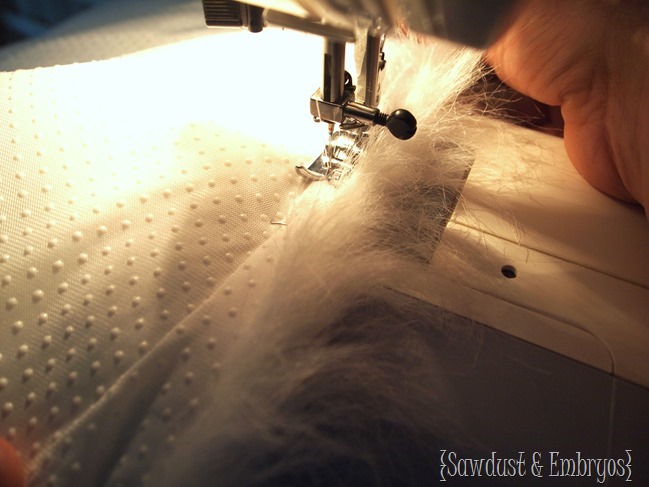 Then I just slid each pillow in and hand-stitched the 4th side. I'm so glad there wasn't enough rug to cover both sides, because I'm LOVING this look with the houndstooth fabric. So bold!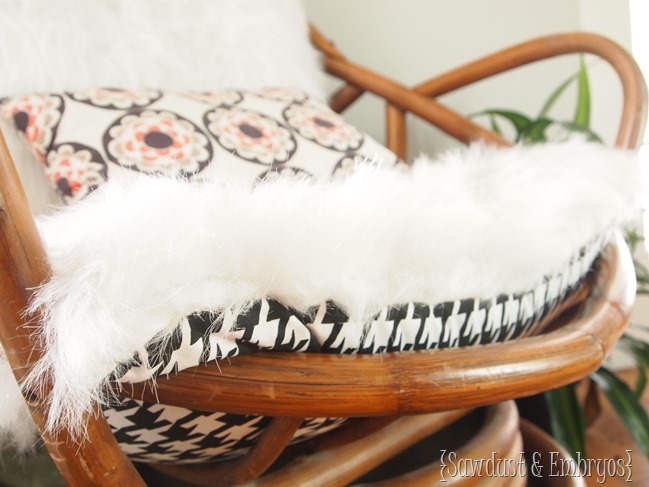 So this $10 garage sale chair is looking far more chic these days, and this corner is so cozy!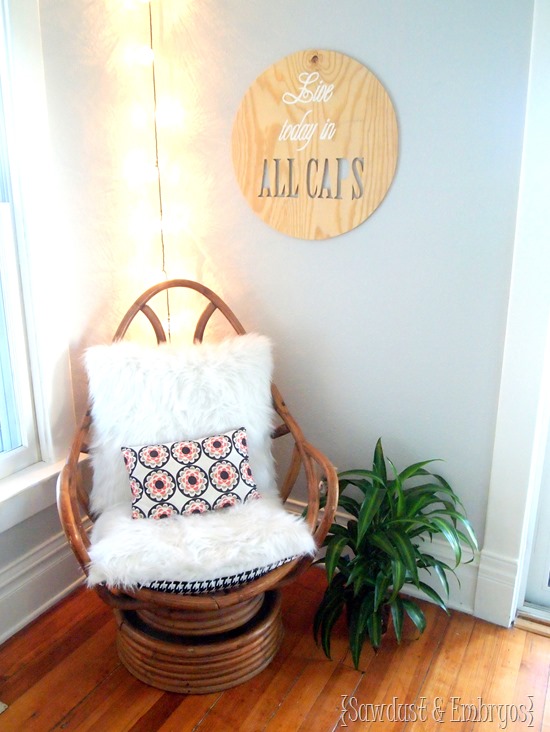 I've given some thought to painting the frame of the egg chair, but I just can't decide. If not, it definitely needs a small area rug under it so it doesn't just blend in with the wood flooring. Do you think I should paint the chair? If so, what color?
Walt likes to sit here and act all invisible. I see you Walter.
I'm starting to get serious about the curtains, and am waiting on some fabric samples to come in the mail from OFS. I can't wait to slap them all up next to the window! Until then, I'll be trying to wrap up the million things that I'm in the middle of… right after I take two wiggly/clingy toddlers to the dentist today. #wishmeluck