As a creative-type designer-ish blogger, I've been known to move junk out of the background before I take a picture. I do this so you won't be distracted by my cat litter instead of what I'm trying to convey. It's really not that I'm trying to be deceitful or make you think that we keep a perfectly clean house (I wrote a whole post on this topic here).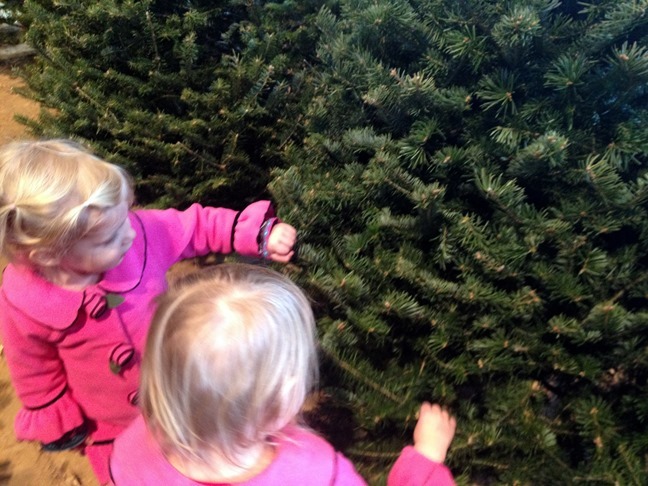 BUT, there are certain things I just won't do as a blogger. One such thing is DECORATING FOR CHRISTMAS JUST FOR THE INTERNET.
Nope!
No Christmas 'Home Tour' here.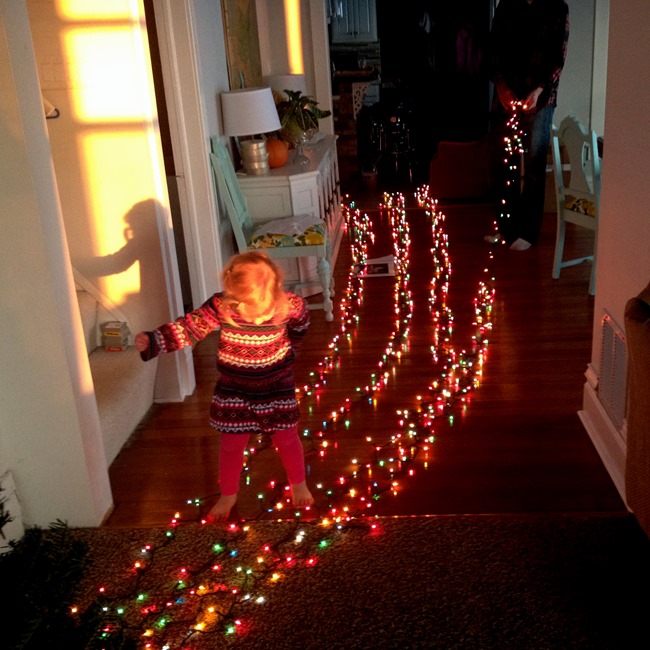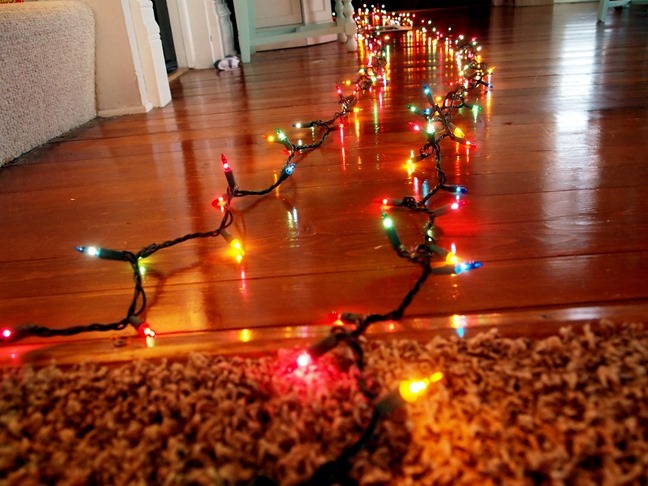 Just memories. Simple. Real. Nostalgic.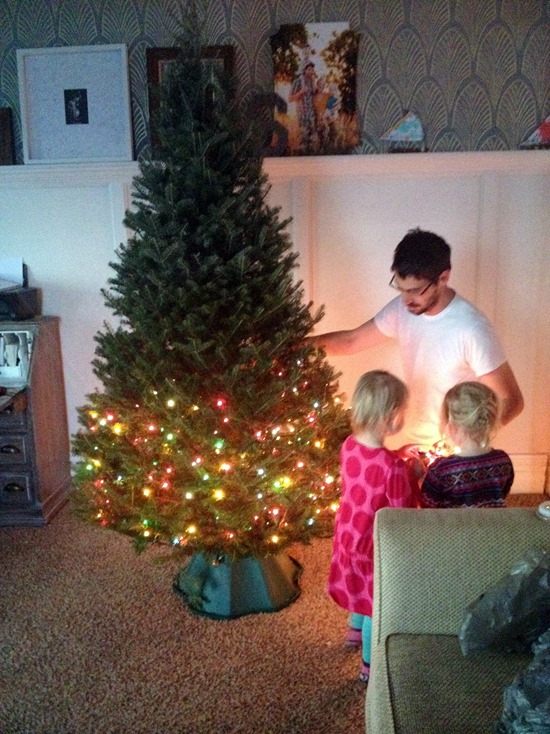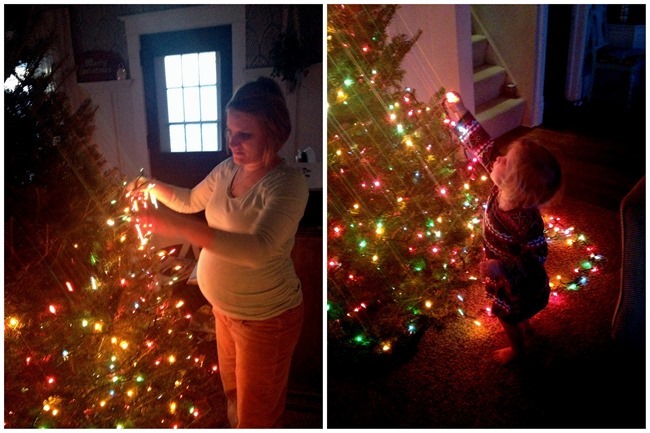 We don't have matchy ornaments with a trendy color scheme. Ain't nobody got time for that. Just lots of homemade or childhood ornaments and sparkly colorful lights.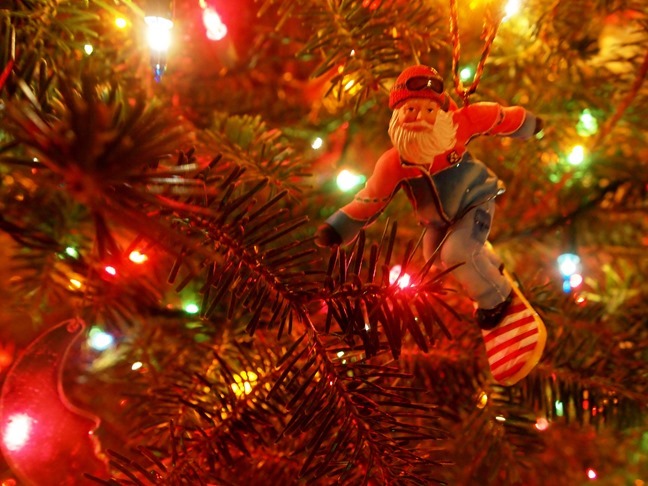 I think if we did it any other way, it wouldn't feel natural and magical. Just staged.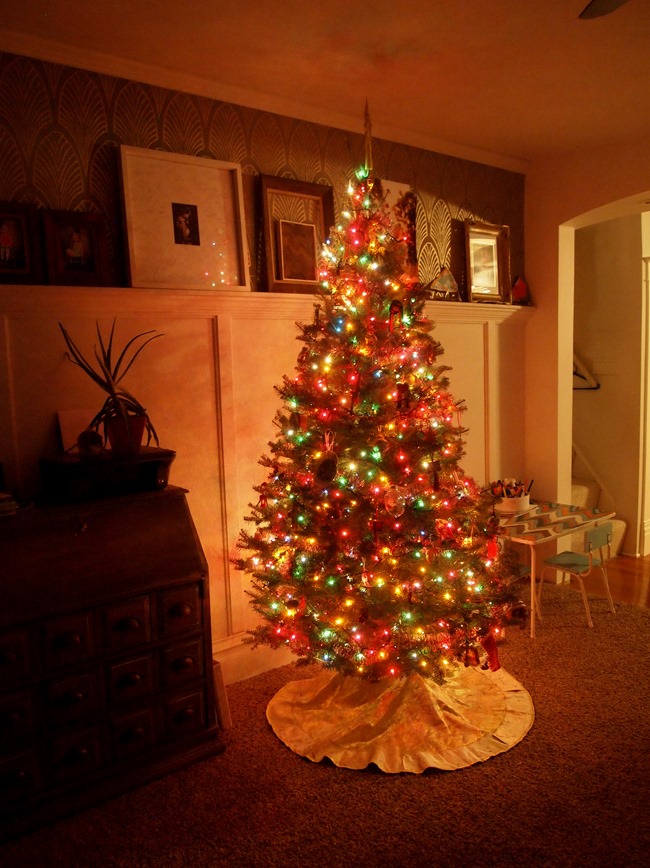 There you have it… our Christmas 'Home Tour'. We don't even have a mantel. Ha! I do have a little nativity set up on the credenza, but that's about it. It's how we like it.
This Christmas is extra special for us, because the girls are old enough to understand the magic and meaning of Christmas. They know which ornaments are theirs, and love to lay on the floor facing the tree and play the 'I Spy' game. Adorable!
Also? It's crazy to think that we'll have a (not so) new baby crawling around next year at this time!
Do you go all out at Christmas? Or keep it simple? No judgments here… everyone has their own way of making Christmas special for their family!!