My people! My friends! So sorry for the radio silence. We've been… you know, living life and stuff. And then sometimes I'm like, OH YEAH I HAVE A BLOG!
My beloved had a birthday… so there was that. He bought himself a birthday present a few months ago in the form of a dirt bike, so all I had to do was pamper him and make him one of these: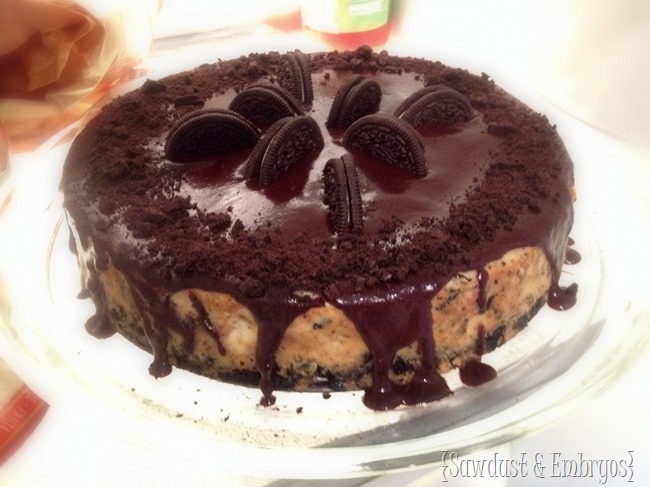 Oreo Cheesecake y'all. Here's the recipe. You're welcome.
We got our garden planted… and by we I mean NICK. But don't feel bad for him. It's his jam.

This past weekend, we traveled to SE Iowa to visit some of Nick's family. I got to go garage saling with my MIL and the sisters. They're getting to be real good sports about going from house to house and digging through other people's stuff. I'm grooming them to be bargain-hunters.
I managed to steal my new baby nephew, Paxton for a good hour. I just sat with him and watched him sleep.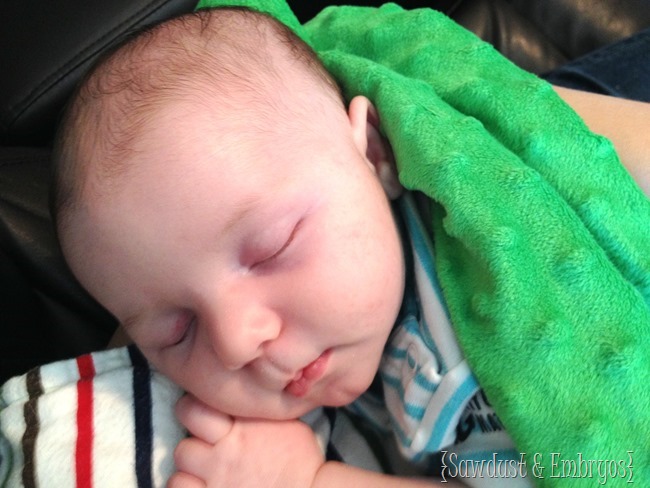 I knew it was reckless, but I let myself think about my embryos. I started thinking about what their facial features might look like, and whether they're boys, girls, or one of each. Will I get to touch their chubby fingers? Or listen to them breathe while they sleep? Will they ever know my love for them?
It felt good to think of my embryos as tiny people, but it was still reckless. My heart literally aches for them.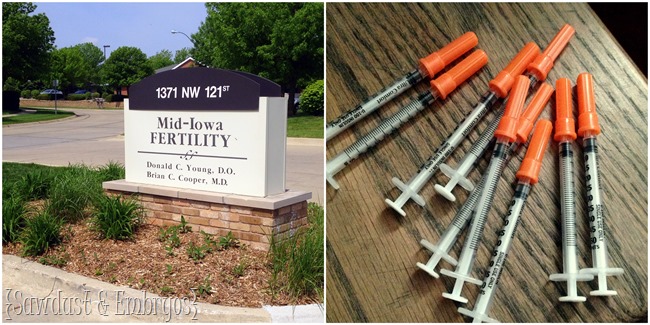 Yesterday, I drove 3 hours for them to take blood at check my Estrogen levels. My body IS responding to the Lupron injections, and everything is still on track! So this is good news! Things are happening! It's getting closer!
I want to thank you guys SO HARD for being so encouraging and supportive. It's an amazing (and terrifying) feeling to know that we have so many rooting for us and our little family.