I've been doing a whole lotta nothin since Cypress was born. We snuggle, she has a bottle, I change her diaper, and then she naps. It's a 3 hour rotation we've got her on, and it's glorious. I've gotten no less than 9 hours of sleep each night since she's been born. (don't hate!)
But! A girl can only be idle for so long. I need to have a project in the works, or I start feeling very unproductive and worthless. It's just my personality. Nick has love-hate feelings about this quality of mine.
Nevertheless!
There was a storage conundrum in our 'Laundry Suite' that needed to be addressed.
THE IRONING BOARD: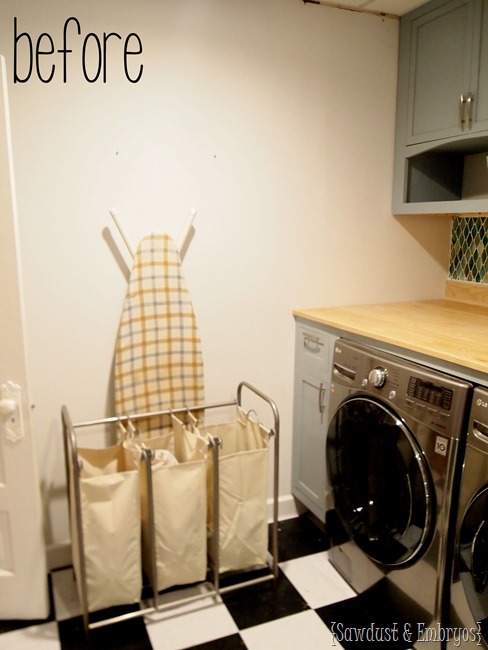 *This post contains affiliate links*
Now, there are tons of genius ideas in blogland for how to store ironing boards. And I spent lots of time scrolling through Pinterest for DIY hanging shelf for laundry room… but in the end, I just ended up designing my own. It just made the most sense for the space that we have.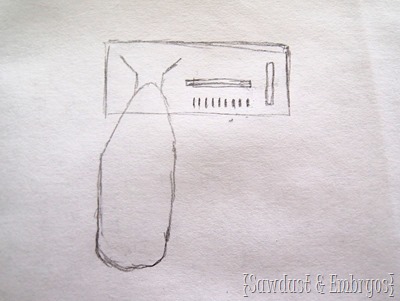 I wanted it to not only hold the ironing board, but also be a place to hold clothes on hangers and clothespins for unmatched socks. Let me show you how it went together and how it works!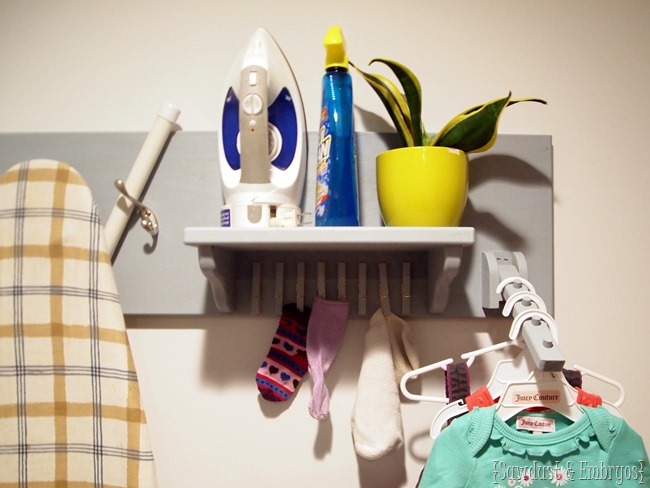 DIY hanging shelf for laundry room
I cut a poplar board to size for my 'backboard' and rounded the edges with the router. I measured my backboard so it would fit my space perfectly (36" x 10"), but yours could be any dimension you need it to be!  The smaller board is a shelf for the iron… it's dimensions are 13" x 6".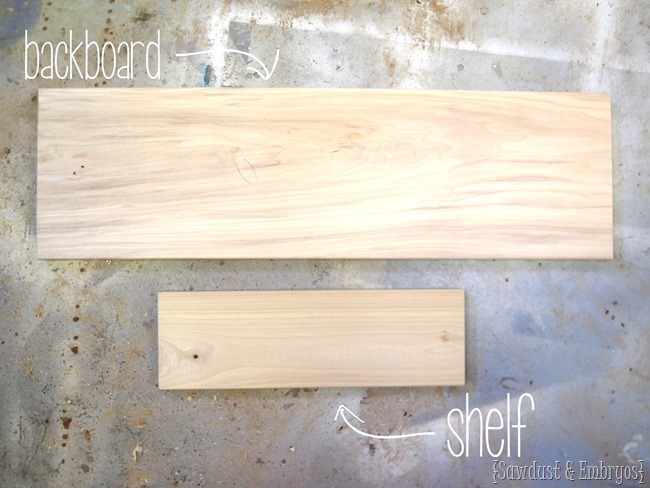 I positioned the shelf where I wanted it to be, and then held another board next to it and drew out a simple corbel to stabilize the shelf. I cut it out with my scroll saw and then traced that corbel onto the wood and cut out the second one.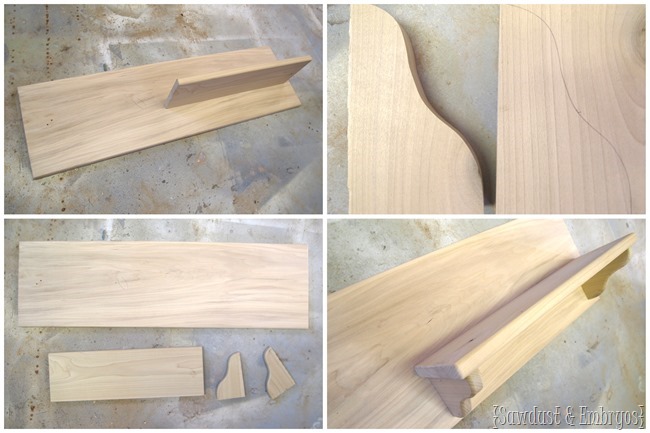 Then I glued and nailed my shelf into place with my Airstrike Staple gun. BA BAM!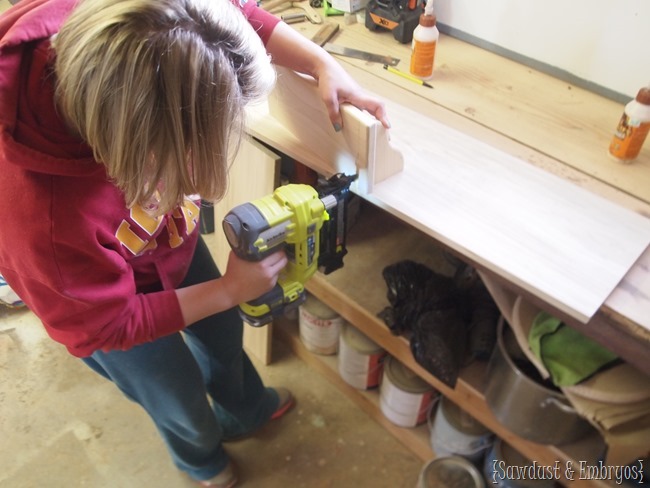 Now that the shelf is done, I started building the little hook thing that will fold down to hold hangers. I cut my piece to 1" x 8" (with the woodgrain going the long way for strength), routed/rounded the edges, and drilled holes with a 3/8 drill bit. Then I cut a 3/8" dowel into 1" sections and glued them into the holes.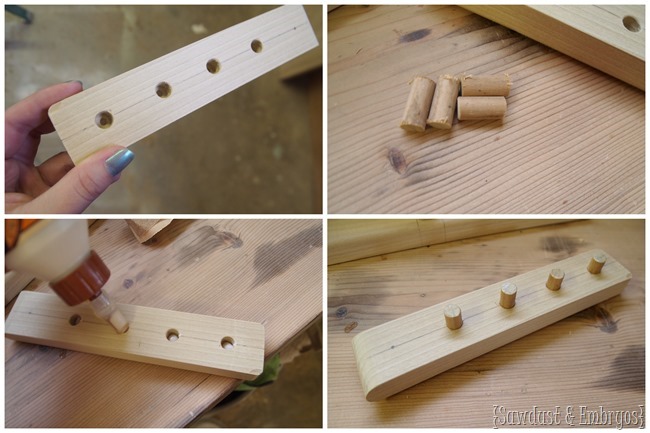 Nick helped me with the joint because angle and math aren't my jam. But this thing turned out pretty cool. Since we used the same 3/8" dowel for the 'hinge', we just used the same 3/8" drill bit in the drill press to make these holes.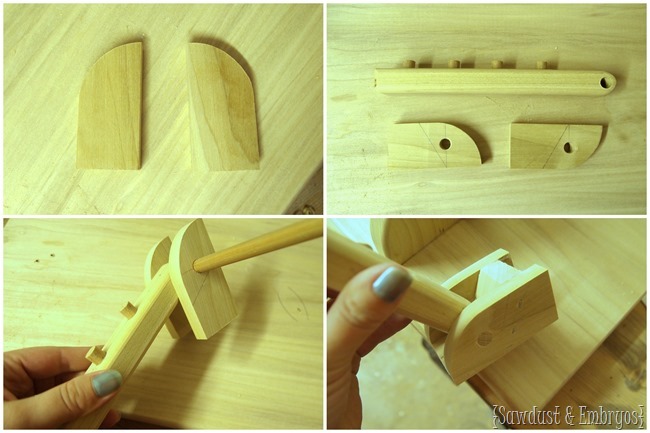 I bought two of these hooks for a couple bucks to hold my ironing board.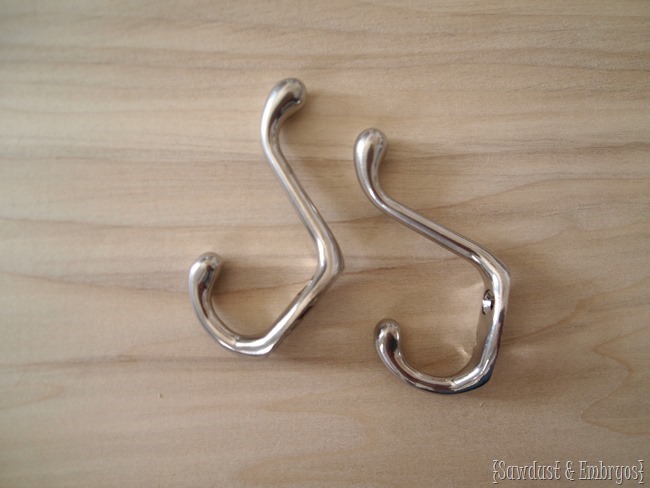 After I painted the whole piece to match the Laundry Room Cabinets, I installed these hooks at an angle to hold onto the ironing board! (sorry about the lighting/shadows… you get the idea, right?!)

I added a row of cothespins to hold socks that don't have a match. To attach them, I used the same method as I did in this post for the girls' closet.
Here she is all loaded up!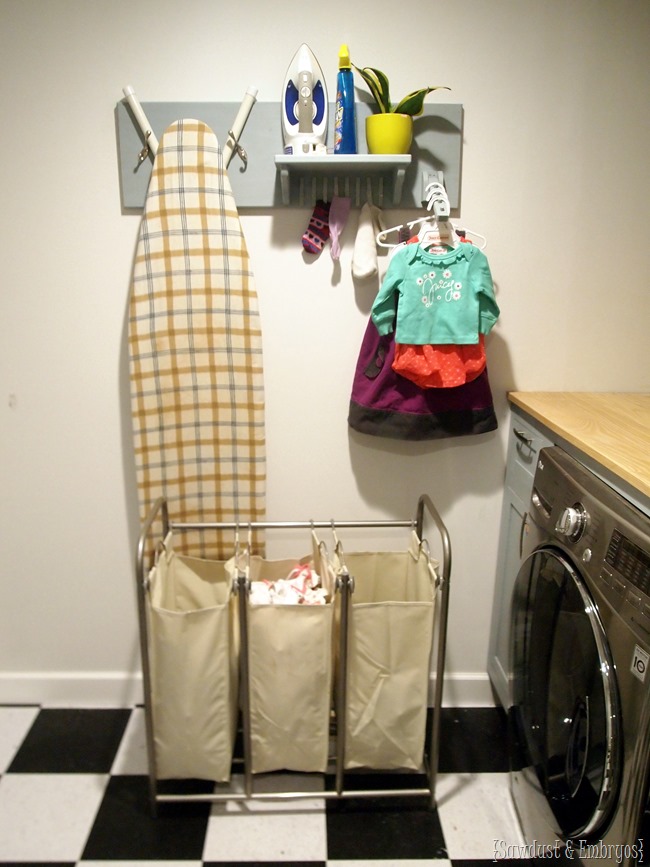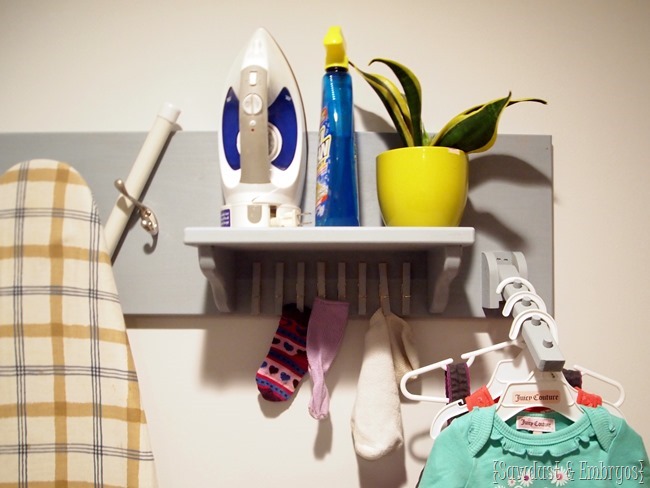 And you can see my little clothes-hanger-thing in the down and up position. I love this feature! I'll mostly use it to hang Nick's button-up work shirts.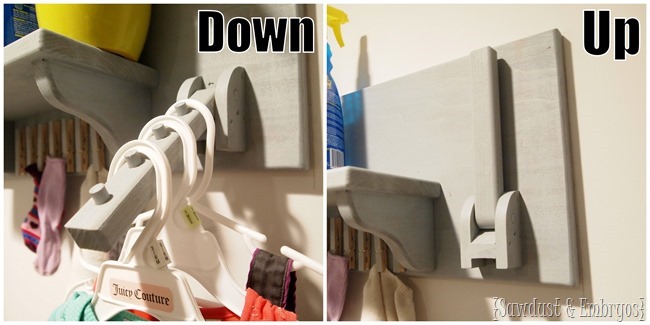 I love things that are functional, organized, and just generally look awesome. And it's a bonus when I get to have the satisfaction of designing and building it myself!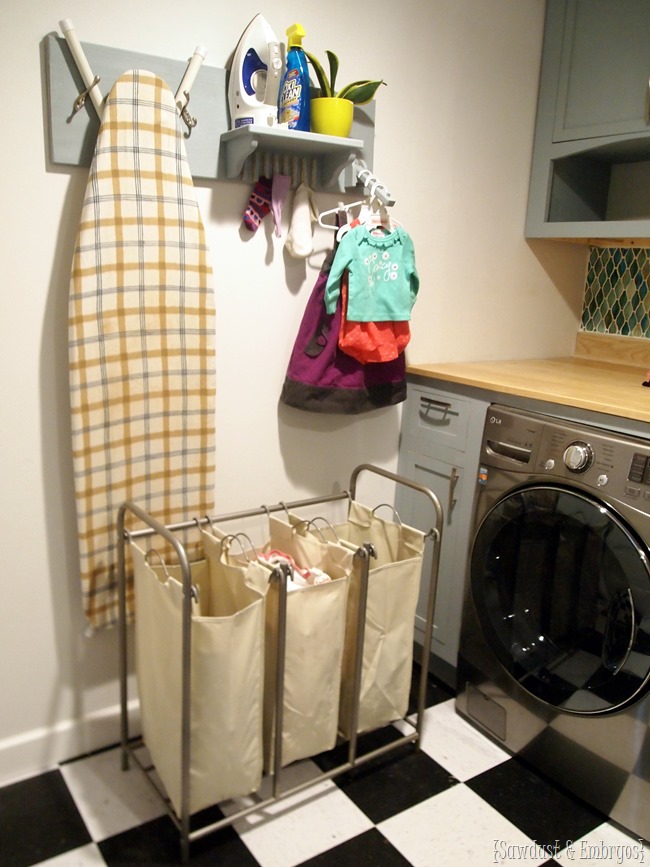 I wish the lighting wasn't so crappy in these pics… it looks even better in person!
And let me tell you, it feels great to get off my lazy bum and get back to being creative. I have lots of fun things up my sleeve, but will be trying to pace myself… since I had a 8" hole cut in my abdomen a couple weeks ago.
I hope you loved this tutorial for DIY hanging shelf for laundry room, and be sure to check out all our other helpful organizational posts here, and all our posts on this Laundry Room Transformation here!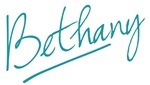 *this post contains affiliate links