Hey Buddies! Happy FRIDAY!
I don't really have anything interesting to say today… or any beautiful pics to share. Things of that nature. Just some housekeeping business.
Many of you expressed interest in an Infertility Forum sponsored by muah. Unfortunately, after doing a lot of research, it was going to cost me $150/month to maintain… and ain't nobody got that kind of money to throw around. So I put it on the back burner. But then I realized that I could create a PRIVATE Facebook group, and it would be the same thing! For free!
SO! If you are (or have) struggled with infertility and would benefit from communicating and encouraging other women experiencing similar circumstances… CLICK HERE to join! We want this to a very safe place for everyone to feel comfortable sharing their fears and triumphs, ask questions, or share articles. For that reason, the privacy settings are such that none of your FB friends will know your joined, nor will anything you do on this page show up in your friends' newsfeeds.
Since I'm the creator and admin of this page, I will be monitoring things to make sure that we are all keeping things positive and encouraging. Also, once a member, you can send invites to those friends of yours that you feel would benefit from this group. Let's all surround each other with love and support. Because… INFERTILITY SUCKS. And we might as well go through it together. Feel free to share articles, ask questions, and interact with these other women. We're all kindred spirits! Even those of us that have walked that road and been and come are lucky enough to conceive and carry.
If you've been reading this blog for any amount of time, you know that we are one of the lucky ones. In 2011 we gave birth to our twin girls… Paisley and Adelyn (via IVF), and we recently did a Frozen Embryo Transfer (FET) and are currently 17 weeks along with our 3rd child. We still feel crazy-blessed, and know that not everyone gets this outcome. We still feel the pain of infertility, and want to continue to encourage those that are in the trenches.
A few readers requested a belly pic… and since I was too lazy to get off the couch, I snapped this sideways/laying pic of the bump. I think it's pretty cute.
We have a doctors appointment next Thursday (where we hope to see the gender!) and will share an actual belly pic and ultrasound pic then. So you have that to look forward to. HAHA!
~~~~~~~~~~~~~~~~~~~~~~~~~~~~~~~~~~~~~~~~~
Onnnnne more matter of business… WE'RE REOPENING THE ETSY SHOP!

Ok ok, I know it's not that exciting. But last year the Mini State Ornaments were a huge hit. I think we (meaning I) cut something like 175 of them last year. I know many of you can't even fathom the thought of Christmas shopping yet, but we're hoping to start early this year to avoid the rush at the end. We will be closing the shop again on Dec 1st so we can have a relaxed couple of weeks before the holidays hit. I know you understand!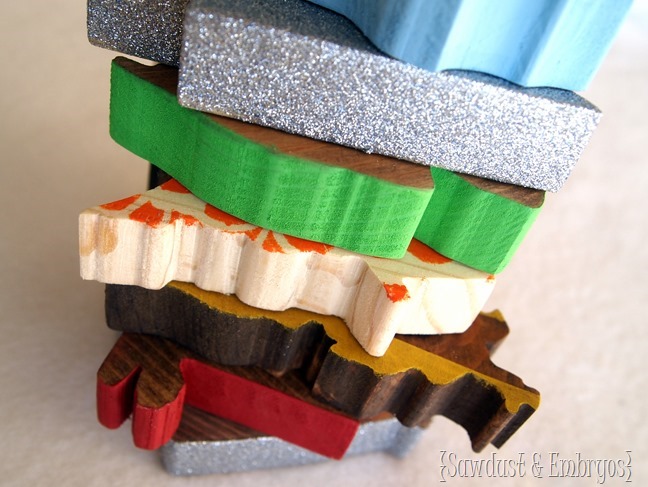 This year, we're only selling the PLAIN/unfinished versions of the state ornaments. That means you get to wield your OWN paint brush and customize them however you like! These are super fun and personal Christmas gifts!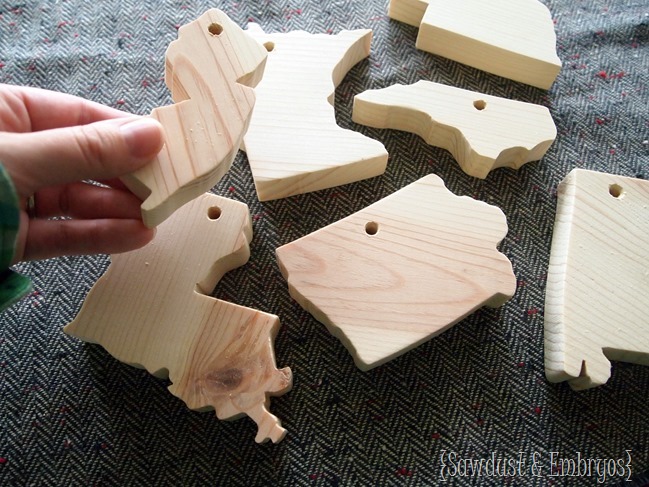 OK that's all I've got for you today sweet friends! I hope you have a FABulous weekend!!