There's been a lot of snot flying around over here… mostly from ME. Tis the season I guess, right? Last night I slathered Vick's vapor rub on the bottom of my feet, turned on the vaporizer, chugged some Nyquil, and went to bed early. I hope the girls don't get it as bad as I have it!
Lucky for me, I can sit back and relax because we just finished a bunch of orders from our Etsy shop and a big project in the girls' big-girl room… and that's what I'm going to show you today! (well, at least the first half of the project. I'll be back tomorrow for the big reveal!)
We decided to go with a herringbone pattern on the wall that the toddler bed / fainting couches will sit against.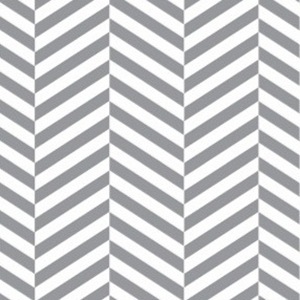 source
We started by measuring out 5 equal parts, and then used a chalk like to give us perfectly vertical lines to work with. The walls in this room are paneling, and had trim pieces on the seams that we removed (you can see where they were below), so we made sure that two of the 4 lines would fall on those spots to hide them.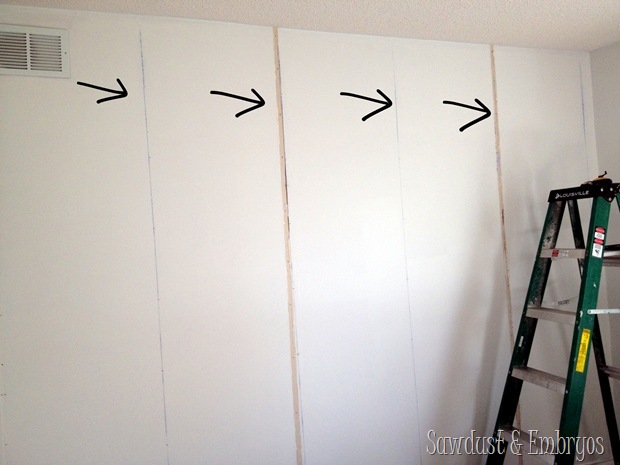 We measured and marked 12" intervals all the way up each vertical line. Then we taped our angles by going from one mark to the next mark lower. Does that make sense? No?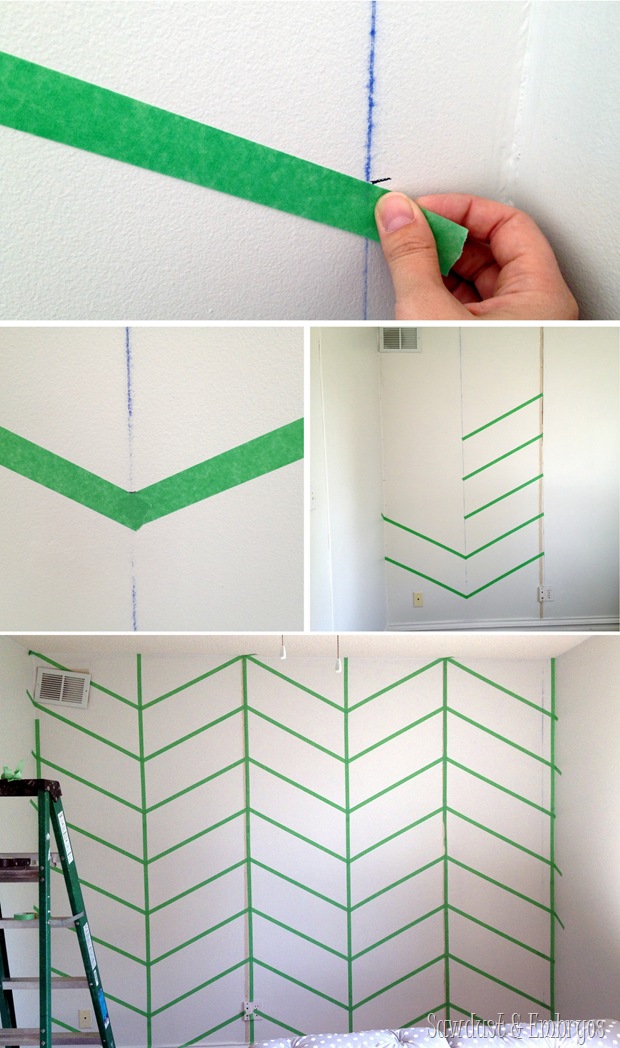 Once the whole wall was taped up, the fun part starts! We reached out to our friends at Royal Designs Studio to see if they would be willing to send us a handful of stencils for this project, and they were so excited about the idea… they let us take our pick! BOOYA! We wanted this wall to look like a patchwork quilt, so we I started stenciling away! (more on that tomorrow)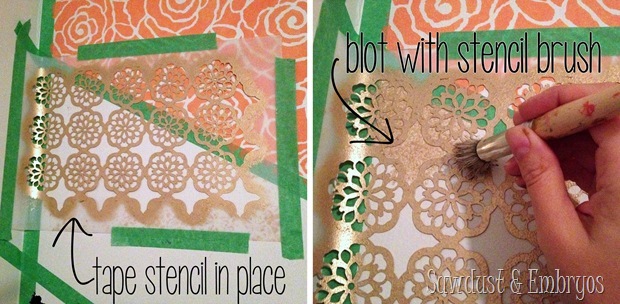 These are the colors we picked out: Pittsburgh Paints: Red Cedar, Silver Strawberry, Wool Tweed, and Crab Apple. And we used Martha Stewart metallic 'Gold Pearl leftover from our Living Room, and a simple black.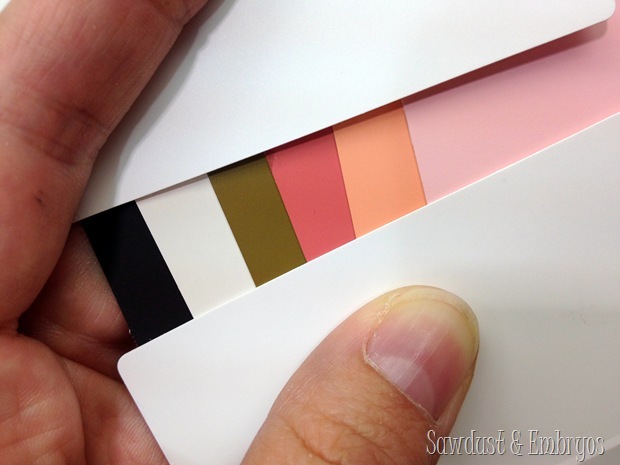 I just tried to be as random as possible with placement of the colors/patterns. You guys, it looks SO AMAZING!
Click here to see phase 2 and the big reveal!!