Recall for a moment my indecisiveness.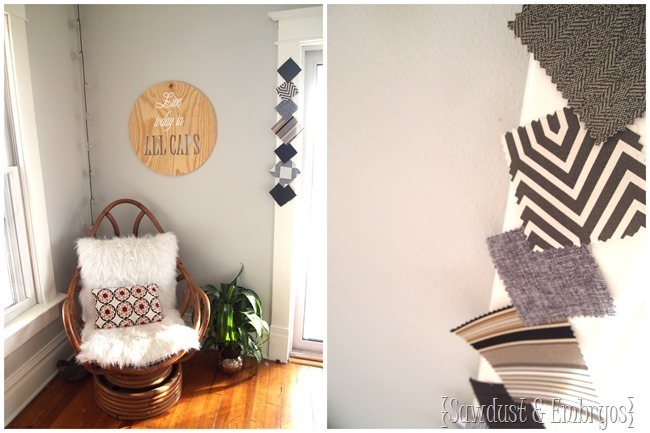 For some reason, pulling the trigger on anything curtain-related makes me feel a little anxious and itchy. I liked each of these swatches for my dining room for different reasons, but none of them were screaming PICK ME! And I gave them several months for them to speak to me.
Until one day, the Online Fabric Store posted this fabric on their instagram.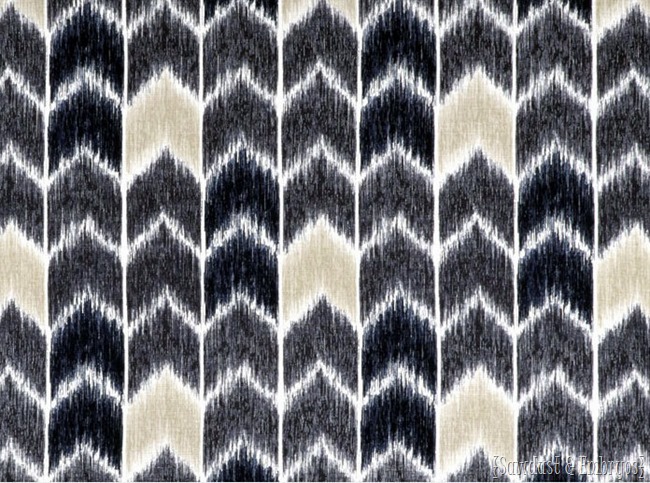 I loved EVERYTHING about it. And it had to be mine.
The varying shades of charcoal, the pattern/texture, the boldness and informality.
I put on a low-cut shirt, and batted my eyes as I emailed Online Fabric Store to see if they'd want to partner with us on this project. They were awesome enough to say yes, and all the village people rejoiced. Including the village animals.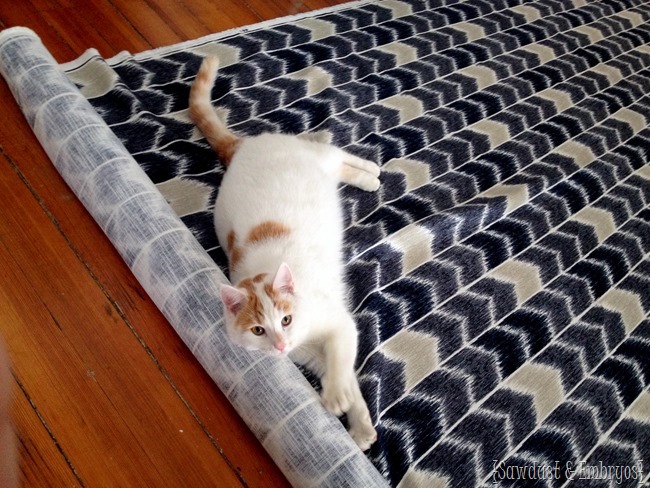 I'll admit, I thought a good sewing project would be a nice low-activity project for my full-term pregnant self, but after crawling around on the floor measuring and pinning, not to mention my bad posture while ironing… well let's just say I had some aches.
But that's not the point! They turned out awesome!
I followed this VERY detailed tutorial by my girl Allison from House of Hepworth. Since she already went through the work of laying out every microscopic detail of this project, I'm just going to walk you through a bit of my process.
My favorite part of Allison's 'way', is that she has you iron everything that needs to be sewn… making the sewing part a snap!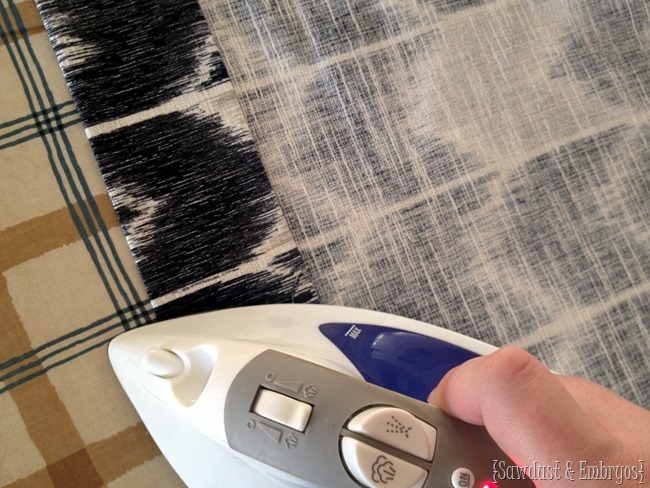 I'm still a little timid on the sewing machine, so it's good for me to throw in simple projects like this where it's just a bunch of straight lines… to rebuild my confidence. (this is the sewing machine I use… and it's an awesome combo of simple with the option of being more advanced too)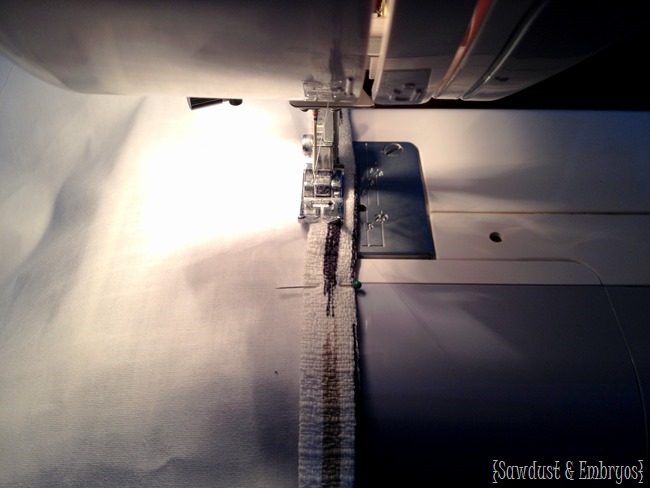 The curtain liner (also from OFS) just gets pinned right under the 'lip' of the edges… so simple. Then stitch a straight line! The hardest part of this sewing adventure was refilling my bobbin thread when it ran out.
No, I don't want to talk about it.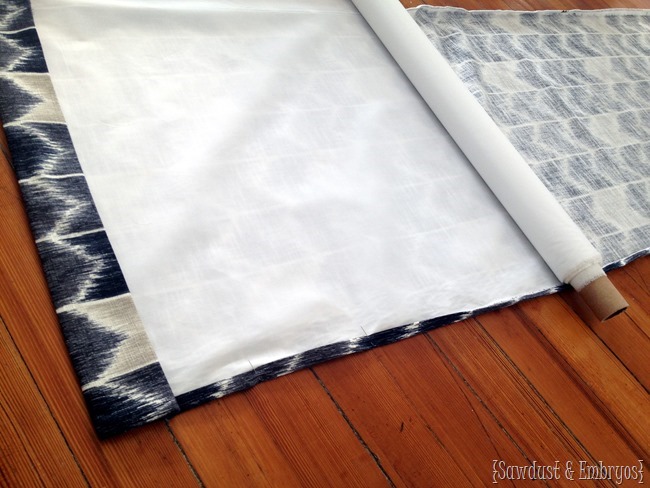 The only part left un-sewn at this point is the bottoms that will need to be hemmed to the perfect length.
As you may well know… curtain rods can be pricey. And I really just wanted something simple because I don't think the curtain rod should catch your attention. So I had Nick pick up some electrical conduit FOR TWO DOLLARS (whaaaa?), and he fashioned me some brackets from wood. These are basically the same thing as a towel rack (like this), that we've been using as inexpensive curtain brackets since way back when we did these curtains.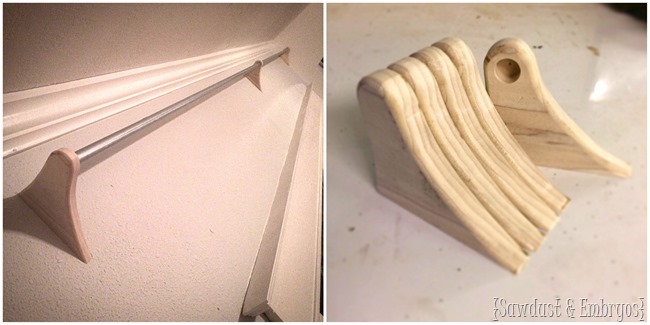 You may have gotten a premature preview if you follow Nick on Instagram… he's a lot more 'free' with his teasers.
We primed and painted all pieces with RustOleum Oil Rubbed Bronze, and bought these curtain rings at Walmart.
I followed Allison's faux pinched pleat tutorial by clipping on the rings down a few inches behind the top of the curtain like so.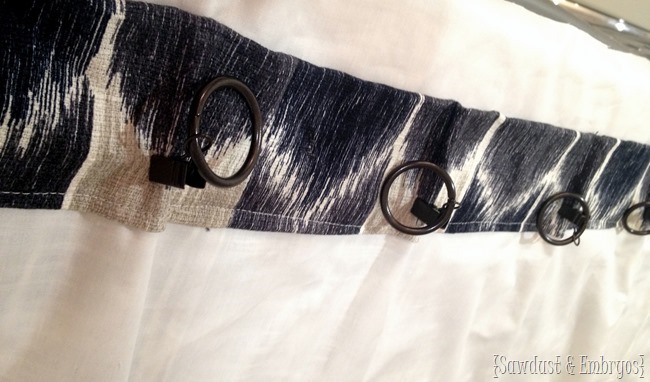 We strung the conduit rod through the rings, and flung them up on the wall. I grabbed my pin cushion and sat on the floor pinning up the excess length so I would know exactly where to hem each panel. This is the homestretch!
After removing the panels, hemming, and putting them back up… we're left with this magnificent view.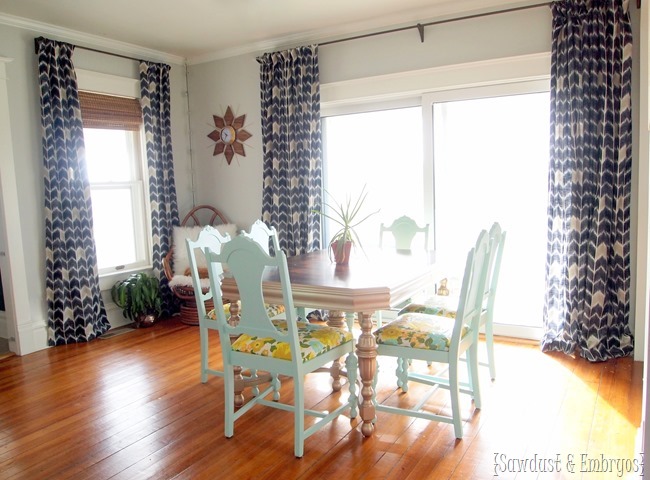 I'm painfully aware of how badly we need a rug under our dining table to ground everything. I've been keeping my eye out for 8×10 linoleum remnants… but they're much harder to come by than the 6×9 that we used last time to make our linoleum area rug.
Anywho.
My favorite little corner.
Don't mind the lazy cat sleeping on the fluffy chair. He didn't even TRY to look cute for this pic.
Also, I swept up week-old dried chunks of play-doh in the interest of staging purposes. You're welcome.
Check out what a difference curtains can make to a room!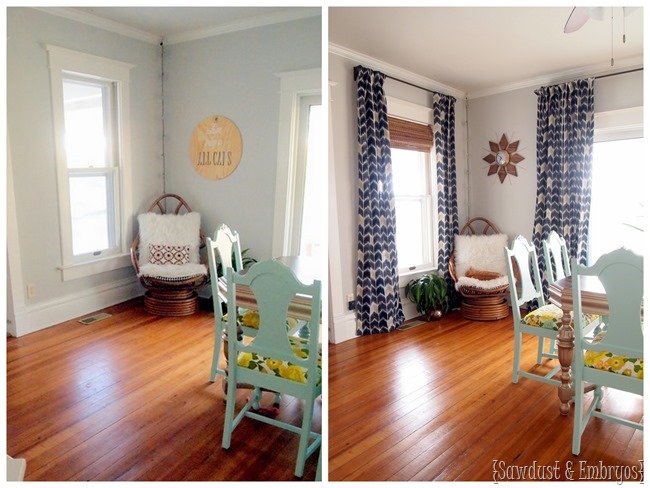 Are you guys tackling any sewing projects lately? Happy Thursday!