Last week I shared a sneak peek on Instagram of a new decorative staining project I've been working on. I've been wanting to try staining with various colors, and when RustOleum sent me some of their new stain shades to play with using my Wood Stain Art Technique, it was only a matter of time!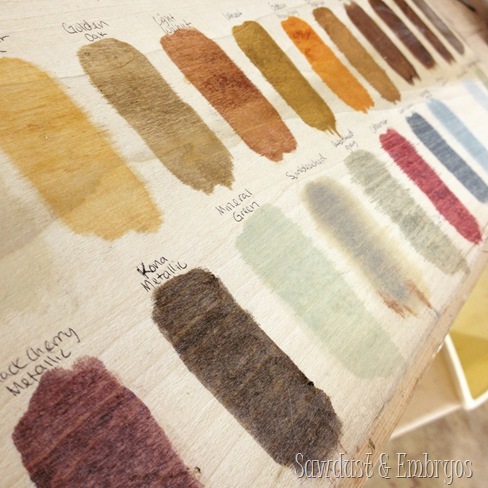 We've had this really amazing clawfoot table taking up room in our garage for awhile now. The previous owners had cut it down to be a coffee table, and Nick rebuilt it to be a dining table again.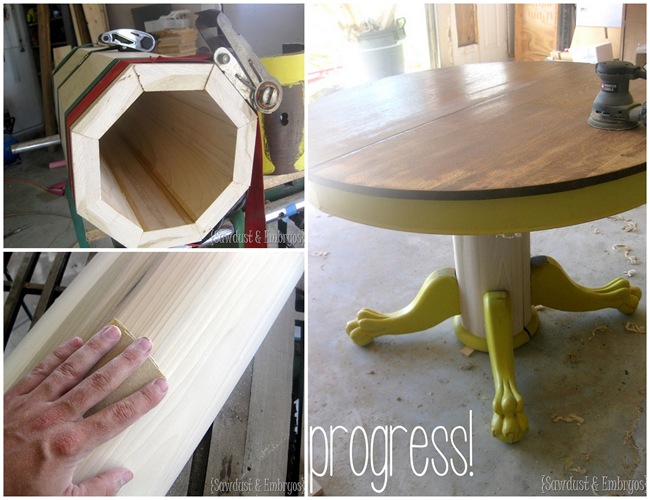 He also built a leaf so the table could extend, and he added a center support pedestal. Those leaves? THEY'RE WOOD.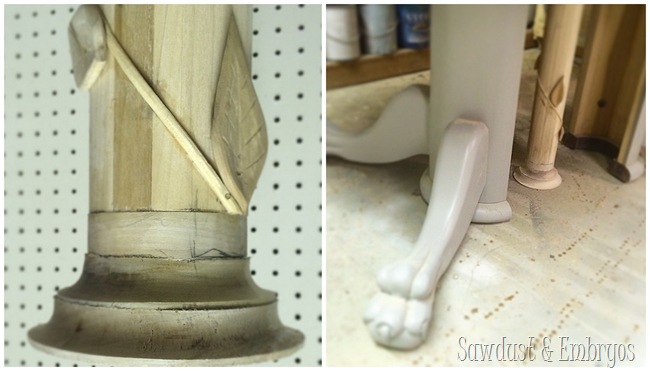 He likes to challenge himself and leave a personal touch on his pieces… which I admire so much. I'm more of a JUST GET IT DONE type of person. You can feel free to 'read between the lines' on that one. Heh.
He wanted me to do a stained design on the top surface as the finishing touch. Doing a floral design made the most sense because of the leafy pedestal. Since there's a leaf, I decided to do an asymmetrical design with some roses on just one side of the table. That way it looks amazing with AND without the leaf!
I found an inspiration pic I loved, and traced it onto a transparency… modifying it a bit here and there as necessary.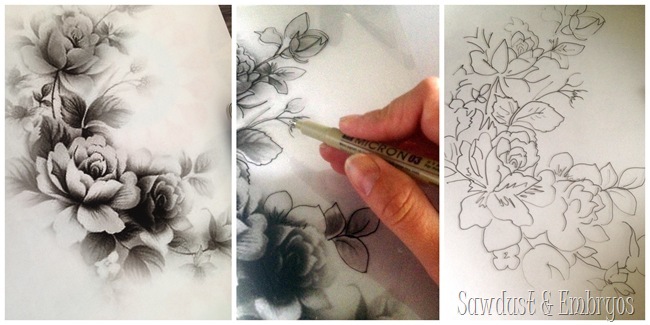 And then, you guessed it, I used my overhead projector to blast the image onto the table and trace with a pencil.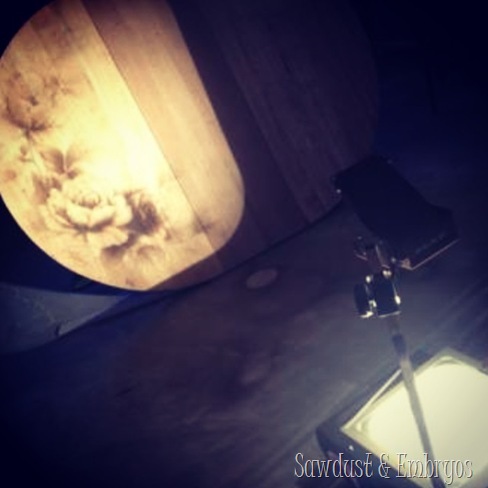 I decided to use 3 different shades of stain… RustOleum Dark Walnut, Cabernet, and Sage.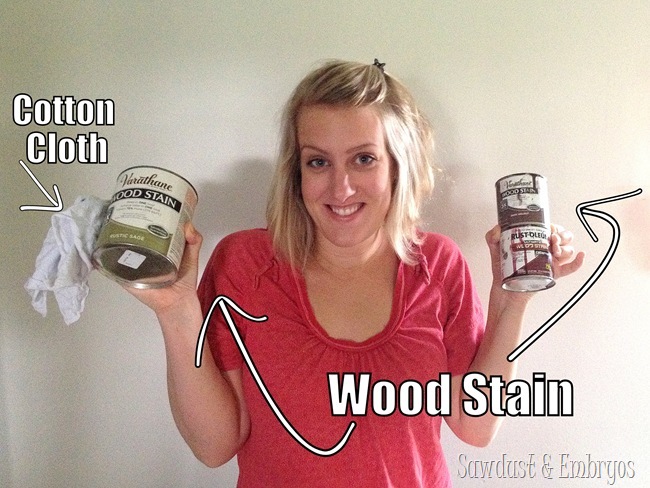 Every single time I do one of these Shading with Wood Stain pieces, I go through the same rotation of emotions. This pretty much sums it up:
The rest is history! You're going to have to watch the video to see how it turned out! Muahahaha! It's only 2 minutes long, so your tortured suspense won't last long.
.
.
If you're interested in trying this technique, but are a little intimidated, I have a Beginner's Tutorial HERE, as well as a video demonstration below!

.
.
.
This '
Shading with stain'
technique is something I'm so proud of! There are TONS of you that have emailed me with pictures of
your
stained artwork (some examples
here
!), and it's SO AWESOME! It's the best feeling in the world to know that I inspired someone to create something! You guys are amazing!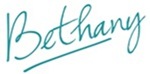 If you haven't already… check out some previous stained pieces I've done!
Thanks for pinning!