I try to sneak in cute pictures of the girls in my posts, thus staying away from 'camera dumps' of my adorable offspring. But some pictures just don't fit with the theme of a post… and are too cute not to be seen! Plus, I still do think of this little blog as a diary of sorts.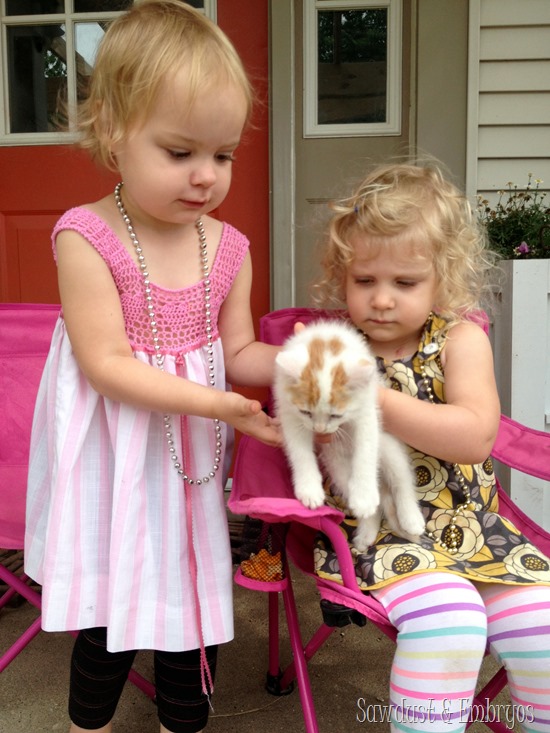 A few days ago, the girls were running with the  kittens, and Della face-planted on the concrete. There was a LOT of blood and tears, and all she wanted was to be comforted by her sister.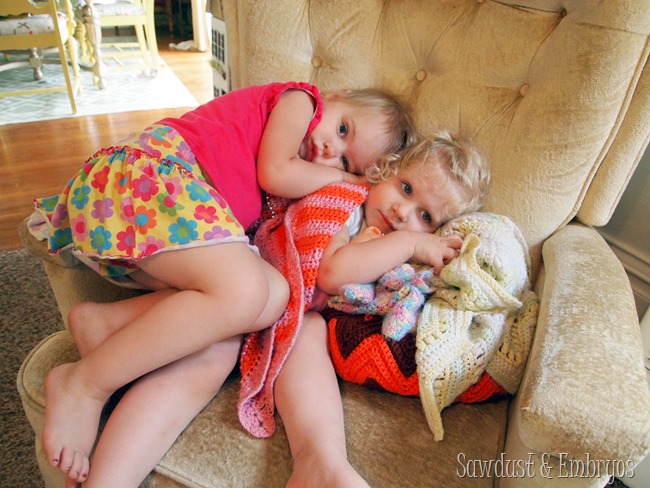 When the blood cleared and the weeping subsided, we realized that she might be missing a tooth… then we found this at the scene of the crime.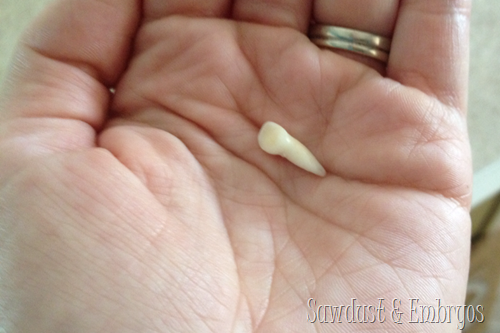 I was more than a little devastated. How could her WHOLE TOOTH COME OUT? And what do we do now? How did this happen to my cautious, non-risk-taking child?
After chatting it up with the Dentist (while he was at his daughters softball game), we were reassured that this happens… and it's fairly common among young children because their bones are softer and allows the whole tooth to come out instead of breaking off at the root (which is much worse).
This little child doesn't even know her tooth is gone.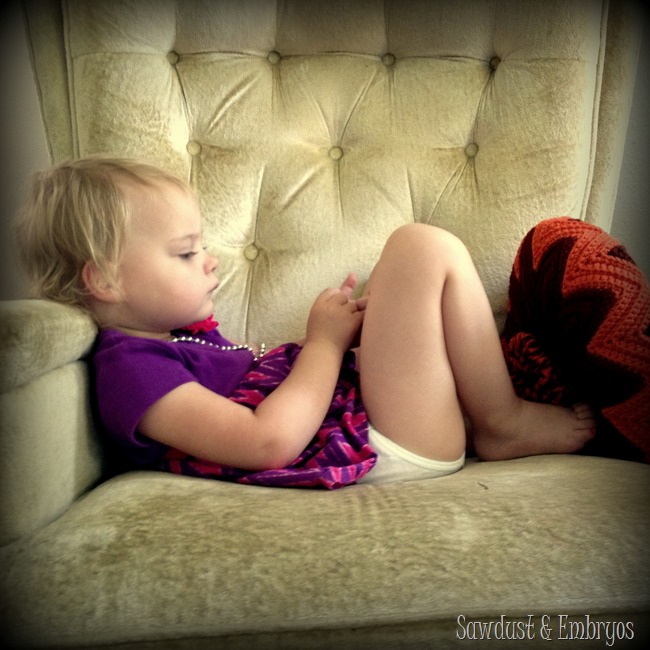 Her tooth is literally gone from her mouth for the next 6 years when her adult tooth comes in.
I'm not much of a cry-er, but that night I cried for hours.
And that's when I knew I was pregnant.
I admit, I took a home pregnancy test on Sunday… and didn't tell you all because it's one thing for ME to be let down (if for some reason it's a false positive)… but it's entirely different to have to rescind such information from the world at large. Because I've found that, based on my email inbox right now, a LOT of you are invested in our fertility story. Which is both weird and amazing.
I'M PREGNANT!!!
!!!!!!!!!!!!!!!!!!!!!!!!!!!!!!!!!!!!!!!!
!!!!!!!!!!!!!!!!!!!!!!!!!!!!!!!!!!!!!!!!!!!!!!!!!!!!!!!!!!
!!!!!!!!!!!!!!!!!!!!!!!!!!!!!!!!!!!!!!!!!!!!!!!!!!!!!!!!!!!!!!!!!!!!!!!!!!!!!!!!!!!
It's true! My blood test this morning confirmed it! I could just weep. Oh wait! I AM weeping!
TAKE THAT 45%!
Ok but here's the thing… there's a little dark cloud following me around, because I know that this news is painful for some of you to hear. 'Why does SHE get to have 2 successful tries and I have NOTHING?' These are the things that keep me awake at night. WHY does it work for some, and not for others? WHY can't we all just get pregnant after a wild night of sex? WHY do some have miscarriages, still-birth's, or lose a child too soon?
It sucks, and I don't have any answers. And I understand if you need to be mad at me for a bit. I implore you to continue fighting.