We've had a whirlwind couple of weeks, and I have sooooo many pictures to go through (and corresponding blog posts to write)…but today? It's important to share that:
THE TWINS TURNED 4!
Like, they had a birthday. And now they're 4. And I'm a mother to four-year-olds. And soon they'll be asking to wear deodorant. And then they'll move out and I'm ugly-crying right now.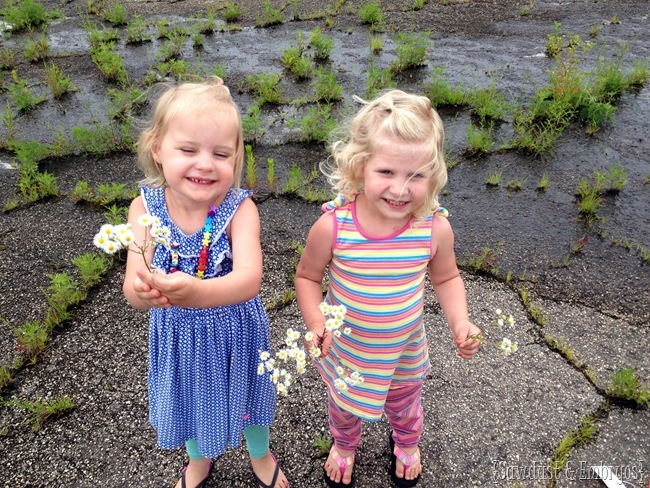 Among a few other (small-ish) things, Nick felt it was important for the girls to have a rocket for their birthday. Naturally.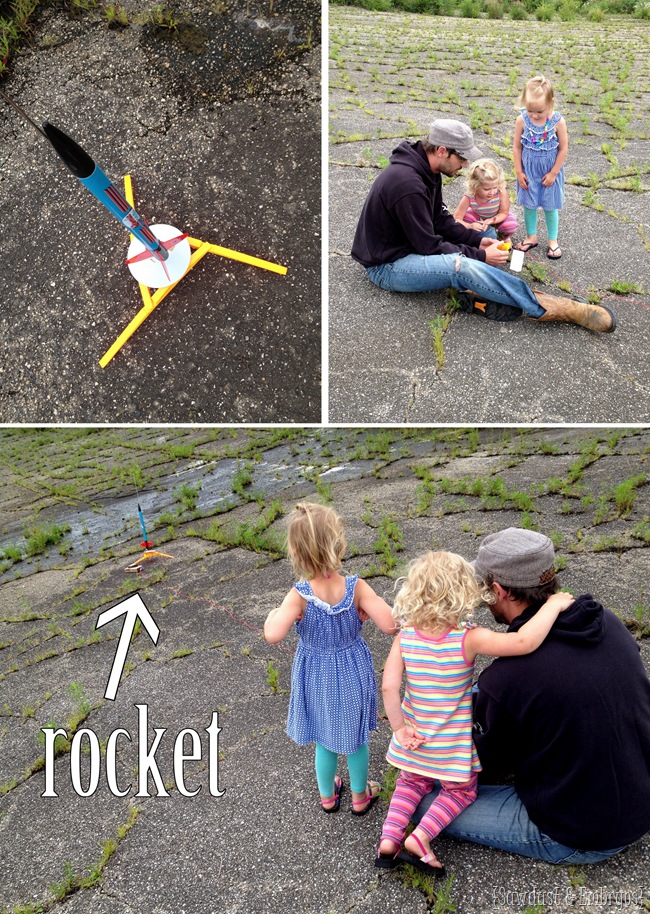 I took video of the rocket launch the first 5 times WHEN IT MALFUNCTIONED. And the time that it actually worked, I was nowhere to be found. Oopsy! Mommy missed out. But the girls absolutely LOVED it.
Sidenote, it's hilarious to hear a 4-year-old say 'asphalt'.
The girls may have to share a birthday, but they can each have their own cake… RIGHT?! I asked each girl what kind of cake they wanted. Della wanted a 'kite' cake, and Paisley wanted a rainbow cake with no frosting.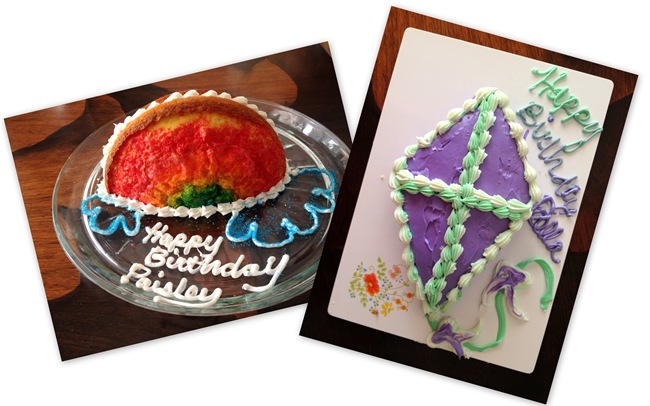 Obviously I could brush up on my cake decorating skills. But I put in a valiant effort. When Paisley asked for a 'rainbow cake', I'm guessing she meant like this cake… but I just couldn't bring myself to make another one of those. Instead, in a round cake pan, I sprinkled colored sugar sprinkles right onto the cake batter in a circle ROYGBIV from the outside to the inside and then baked. It made for a yummy crispy effect! And she loved it!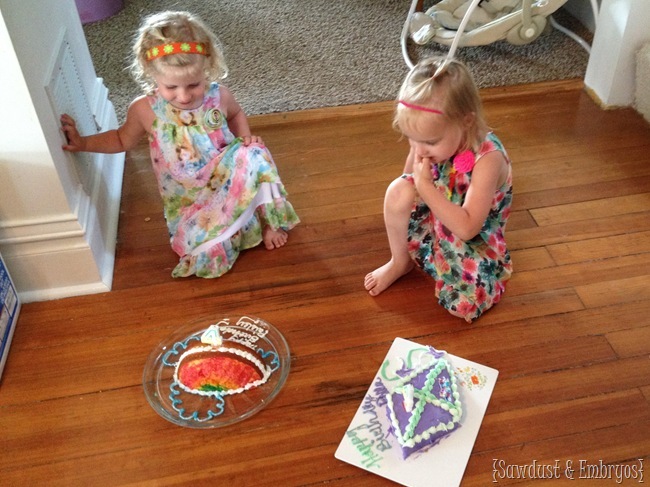 I sat down with the girls and asked them a series of questions just to document their cute little answers. Pretty hilarious if I do say so myself. And it will be so fun to look at in the years to come!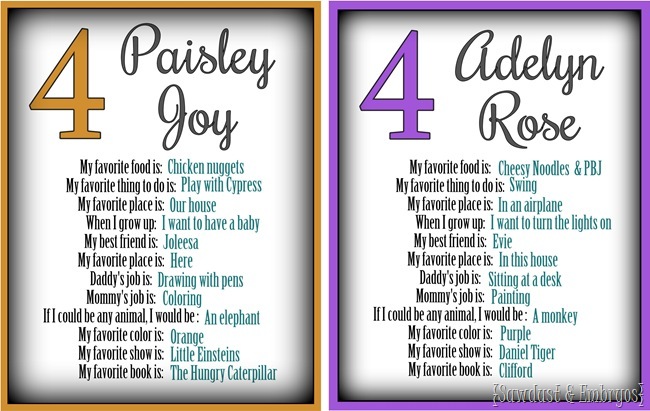 Each year, we take a photo of the girls with their very own willow tree that we planted the year they were born. It's so fun to see how much they change each year! BOY HAVE THEY GROWN! Both the girls and the trees!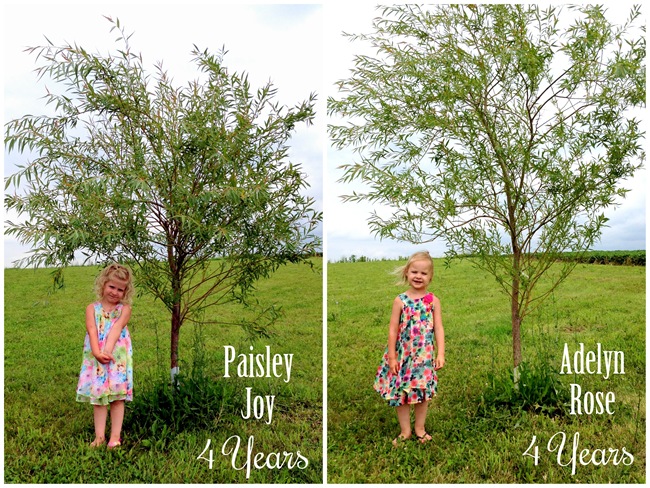 And for reference, here are the previous years' willow photos:
We have a tree all picked out for Cypress (and it's not a Cypress tree, believe it or not) to plant this fall. We still haven't decided where on our acreage to put it. Stay tuned!
We're taking one year at a time with regards to have we celebrate their double-birthday. If you have twins, do you celebrate their birthdays on the same day? Or do you designate a day just for them close to their actual birthday? Do you have separate cakes? Sing two birthday songs? I'm so very curious!