A few weeks ago, I posted a picture of Nick's Rainbow Birthday Cake to Instagram. The girls are old enough to want to get involved in things like birthdays, so when they proclaimed that they wanted to make their daddy a rainbow tie-dye cake, I was happy to oblige! And he was just grateful to have cake.
Since posting that pic, several of you have begged me to post a tutorial. And since I don't think to photograph every little thing 'just in case', I begrudgingly HAD to make another rainbow tie-dye cake to document the steps. #whatadrag #NOT!
This post contains affiliate links for your convenience. Check out my disclosure policy for more deets!
This gave me the opportunity to hunt down some SUPER RED food coloring… because the Wilton red gel just wasn't cutting it. Several of you suggested the Americolor food coloring, and I ordered it from Amazon, and it's soooo perfect. Such a true red!
I started with two basic white cake mixes (any brand!) and simply followed the instructions on the back of the box (using the egg white version).
Then I divided all the batter into 6 equal parts. This consisted of an overflowing measuring cup into 6 cereal bowls.
Then we put in the food coloring! Apart from the AmeriColor for the red, I just used basic liquid food coloring this time because I was feeling lazy. I usually use this gel coloring (minus the red) for the other colors, and if I had this time, the orange would be so pathetic. The colors definitely didn't turn out as bright this time… but at least I nailed it with the red! BAM!
I made a fun little video to demonstrate what to do next. It's just easier than trying to 'splain it. I've been having wayyyy too much fun making these time-lapse videos y'all. Just humor me kay? KAY!

Did you get that? SO SIMPLE! I'm not even sure how the idea came into my head to use the knife to drag the colors, but it turned out so awesome.
Then I just popped those suckers in the oven! My oven temperature was the right temp for what the back of the box listed for two 8" round pans, but I left them in for 10-15 minutes longer since I used two cake mixes instead of one. When they were slightly golden brown and my toothpick came out clear, I pulled them out and let them cool.
I whipped up some of this buttercream icing (a double batch) and slathered it between and all around and pretty much everywhere. Including the far corners of my mouth, and to the ends of the earth.
The girls helped me make this masterpiece, and were SO PAITENT while I paused to photograph, and set up the camera for recording between every little step. We let it cool and I frosted it while they napped, and I bribed them into taking a good nap by telling them they could have a giant slice when they wake up. BUT THEN I had to take the above pic before they could dig in… and they were all 'mommmmmmm! *whiny font*
Yes, there is wood glue on our dining table, and yes I staged this delectable slice of colorful cake on an orange plastic kids plate. WHAT CAN I SAY. I'm not a food blogger and I don't have cute dishes.
There you have it! Cheerful/colorful/obnoxious rainbow tie-dye cake! And that red is soooo bright and perfect… without affecting the taste at all! WIN!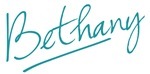 You might also enjoy these Rainbow Jell-O Cups!
Not to mention, all these other yummy recipes!
Thanks for pinning!