Doing wood stain art is soooo addicting for me. I wouldn't call it 'instant' gratification, but the transformation happens over the course of a couple hours… and it's so fun to watch it unfold! If you missed my last Stained Art Table time-lapse video, click here!
Shortly after posting that video, I was already having the itch to stain again, and Nick and I fell upon this dining table at a yard sale for $10 buckaroos!
I know it appears to be raw wood, but it's actually a pale yellow LEAD BASE nastiness. But based on some chipping paint on the edge, we could tell it was solid wood. And now that I'm a stripping pro (LOL!), I wasn't too intimidated by this mess. (stripping tutorial here) We use this stripper (THE BEST!)
I actually stripped it the same day we bought it because I'm paranoid about things like lead-based paint and small children (of which I have 3).
After stripping and sanding the bleep out of it, I started looking for a design to stain onto the top surface. I don't have an affinity for flowers or anything, but they work so well for this technique because of the soft curves, shadowing, and contrast.
I traced out a dahlia flower from an inspiration photo onto a transparency…
Then, using my overhead projector (we use one similar to this, but you can often borrow these from your local library), I projected the image onto my table top and traced the lines with a pencil.
A company called Unicorn Spit sent me some of their vibrantly colored water-based stains. I loved the idea of accenting a bit with a bright color, but I also wanted the bulk of the artwork to still look like rich wood. So I decided to try using RustOleum's gel stain which is water-based… and IT SUCKED. Do not use gel stain for this technique! Ever! EVER!!!!
I was pretty distraught about how it was turning out, so I stopped and stripped before it got any worse. I wasn't sure about stripping stain out of the wood grain, but it worked swimmingly and I was able to start over. (see my stripping tutorial for more specific details. Having this scraper is LIFE CHANGING!)
This time I went with my tried and true oil based RustOleum in Dark Walnut. I wasn't sure that I could stain with a combo of oil and water based stains, but I decided I would rather leave out the bright colors than have to use ONLY bright colors. And now that I knew stripping stain is doable, there wasn't any risk.
You'll have to watch the video to see how it went, but I'll just give you a little spoiler… IF YOU LET THE OIL BASED STAIN DRY COMPLETELY, YOU CAN TOTALLY STAIN WITH WATER BASED TO SHADE AND ACCENT. (yes I was yelling that. From the rooftops. Because it turned out so awesome)

In the video, the brown stain is
RustOleum Dark Walnut
, the black, white, and aqua are
Unicorn Spit
. I have to admit I was a little skeptical about these bright stains with them being water-based and all. But
they are awesome
. The colors are so rich, and you can make them as bright or as muted as you want with my shading technique. It's called a gel stain, but it's very watery and easy to spread and shade with, so I'm not sure why they call it a gel stain… but I don't care either! Can't wait to play with these colors some more!
Be sure to check out my other stained projects by clicking on each image below. And Click here for a simplified tutorial of a more basic flower image that anyone can do!
I know some of these more intricate designs look very difficult, but it's definitely something you get better at the more you do. I know that others can do this too, because dozens of people have sent me pics of their work after being inspired by my idea.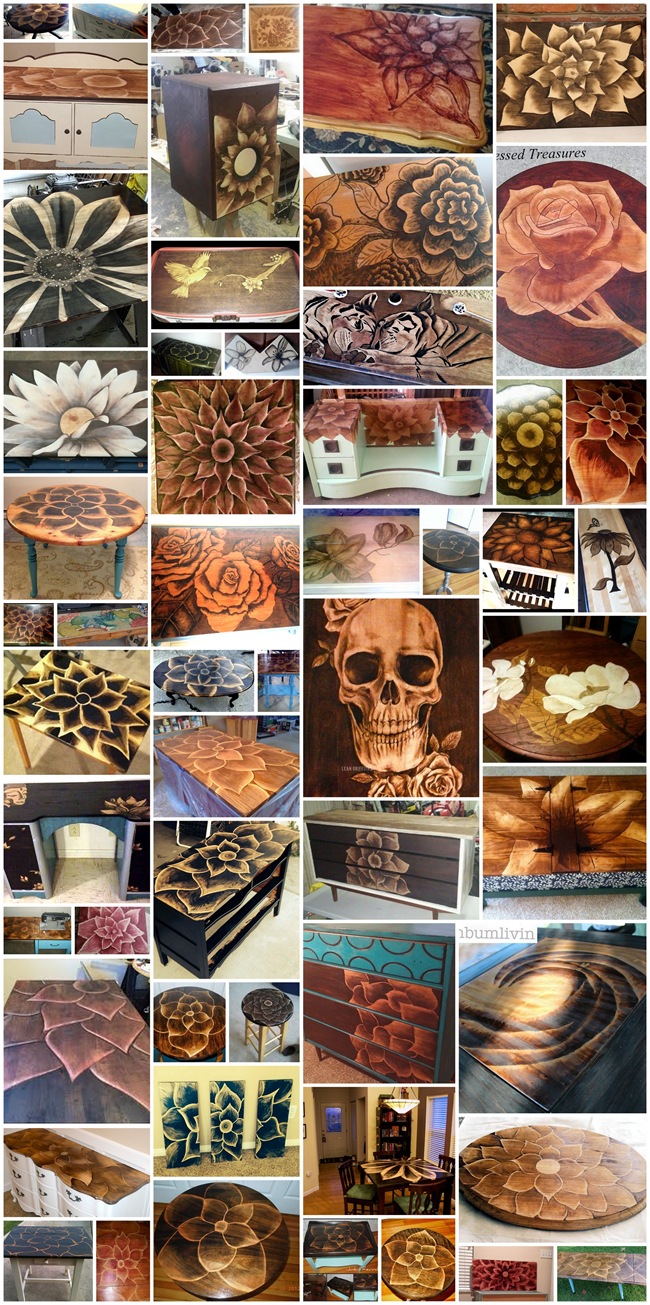 Amazing right? You should soooo give it a try. There's nothing to lose if you just grab a scrap piece of wood, a can of stain, and a cotton cloth (or cut up t-shirt!). And if you DO, you know the drill… SEND ME PICS! I can't wait to see your version!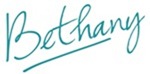 *this post contains affiliate links