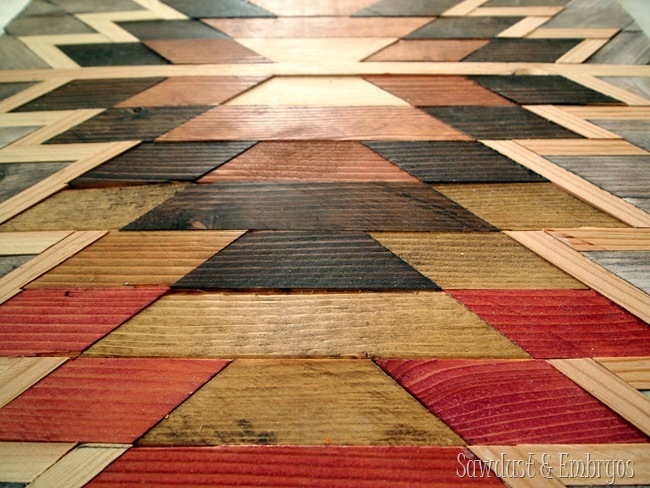 One of my favorite posts of all time is this 'Kilim' / Native American wooden artwork we did last year. I'll admit it was tedious, but so so worth it. And I went to great lengths to make the tutorial easy for y'all to understand. You're welcome!
I don't usually do round-up posts, but I've been stumbling upon so many awesome pieces of wooden artwork by some of my bloggy friends, I can't help but gather them up in one place for some serious eye candy!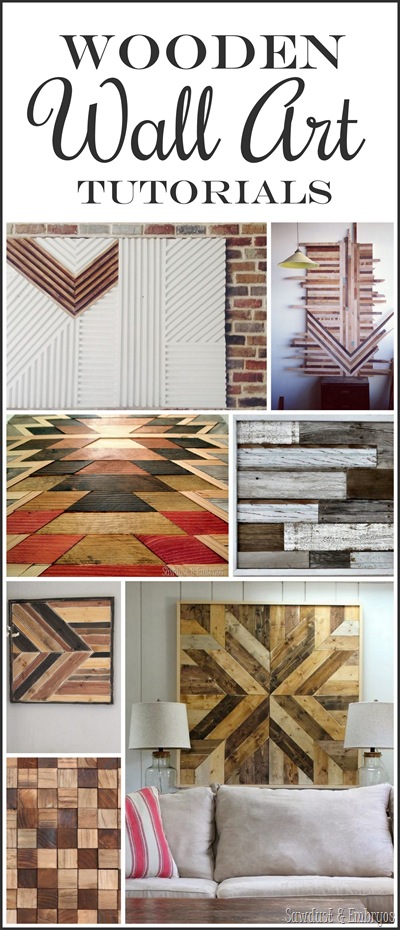 If you're like Nick and I, you keep every little wood scrap because WHAT IF WE NEED IT SOMEDAY? We need to put those scraps to use more often with awesome wooden artwork! And if you don't have wood scraps laying around, you can also use wood shims that you can purchase for super cheap at your home improvement store! If you want to pin any of these images (and WHY wouldn't you?!), please click on the source and pin it from their website! Thanks!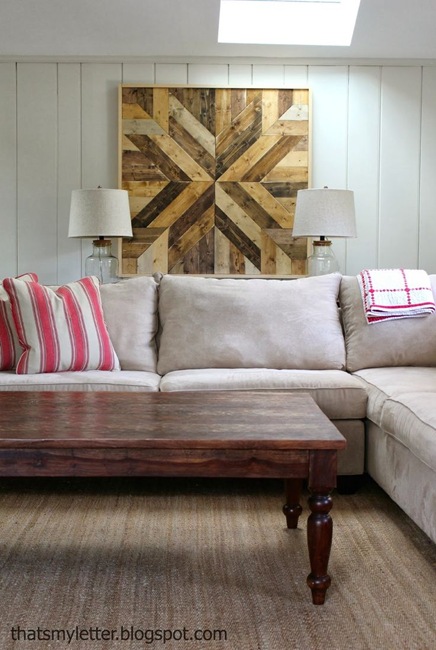 By That's My Letter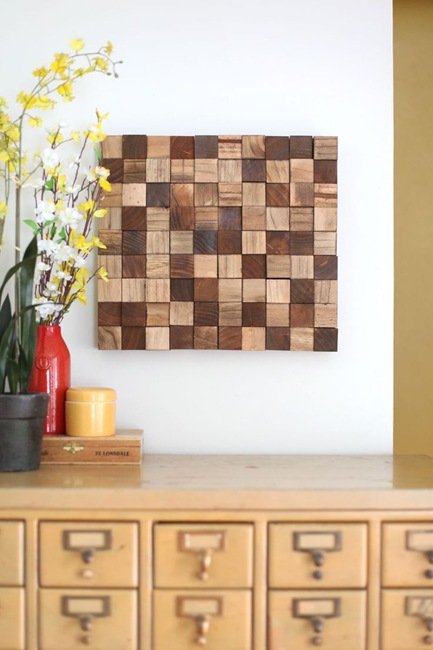 By A Beautiful Mess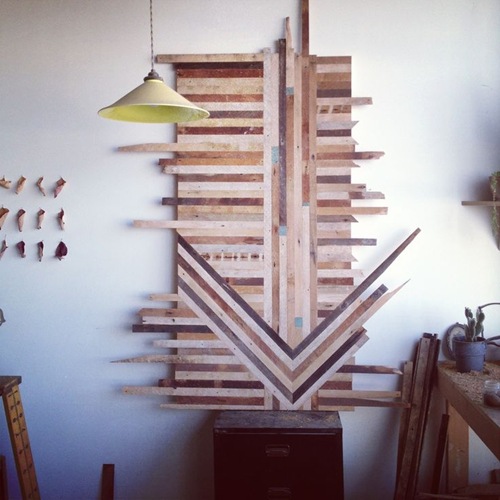 By Brooklyn to West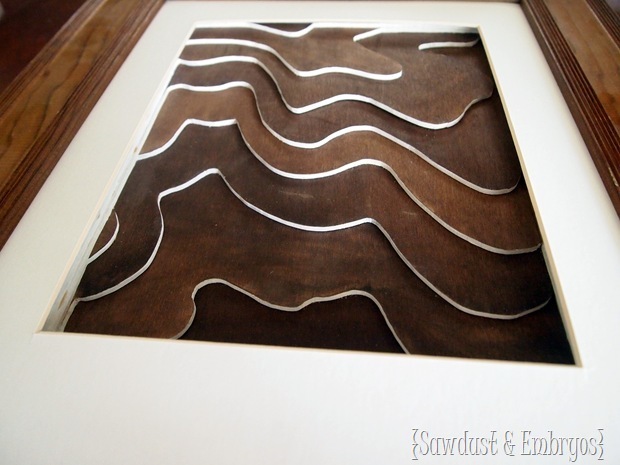 By Sawdust and Embryos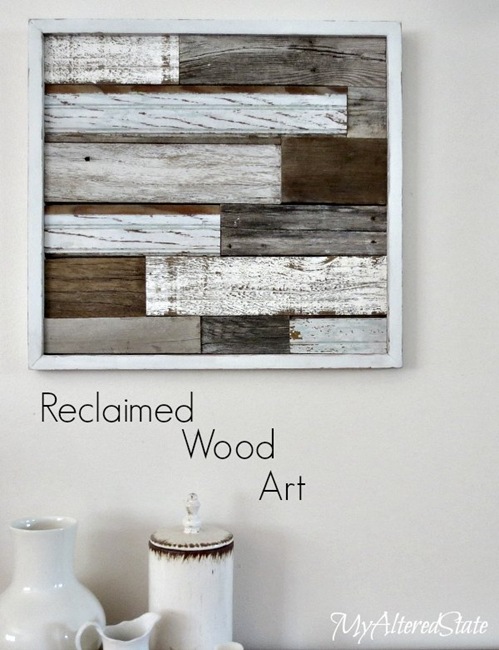 By My Altered State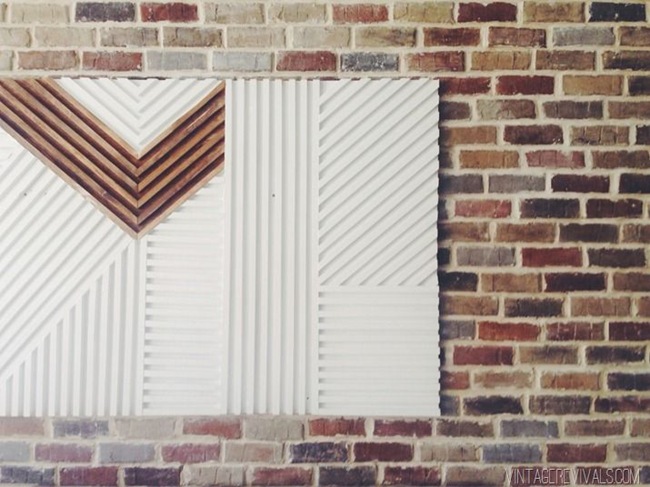 By Vintage Revivals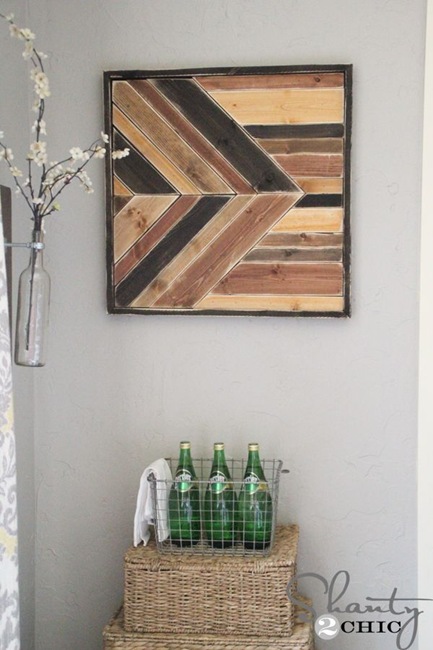 By Shanty 2 Chic
Are these so gorgeous and inspiring? And if you check out the tutorials, they're much easier than they look!
At the very least, go check out each of these bloggers! They're so incredibly talented!
Go forth and be creative this weekend!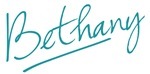 Thanks for pinning, buddies!