Yesterday, we celebrated the girls' 3rd Birthday. It's crazy to even type that! THREE YEARS?
We planted willow trees when they were born, and each year we take pics of them with their tree on their birthday! They know which tree is theirs, and are sure to point it out every time we're out for a walk on that part of the acreage. They were looking into the sun in these pics… and Della literally had tears in her eyes. Oops! Should have done it earlier in the day!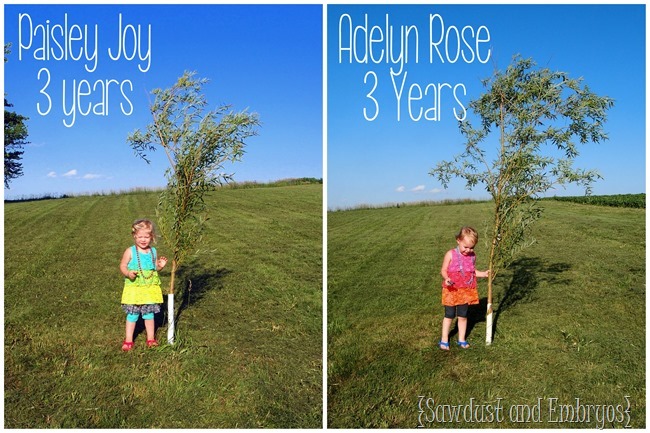 Check out their pics from previous years! The willow trees haven't grown much, but the girls sure have.
2-Year Willow Pics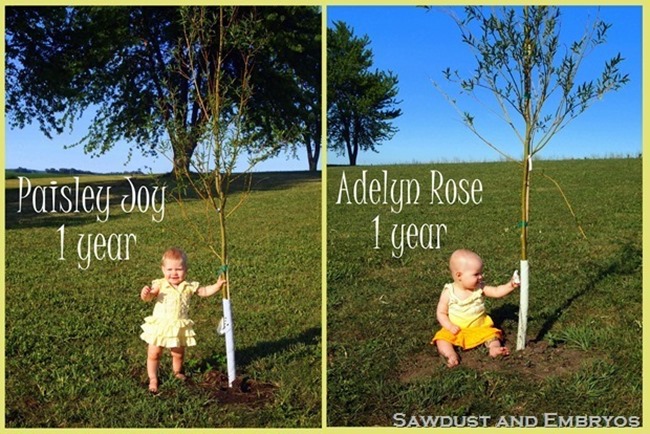 1-Year Willow Pics
We had a chill day celebrating with the girls. We kept it simple with gifts… and tacky with the gift wrap. Ain't nothing like Christmas wrapping paper in July! And the same paper for every gift! OH WELL! The girls didn't complain.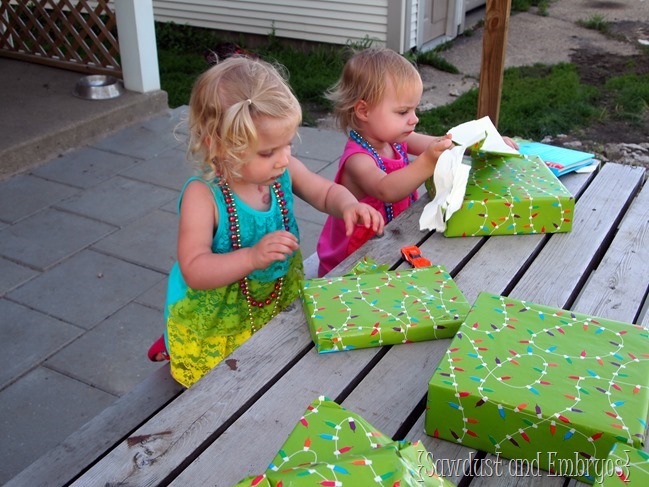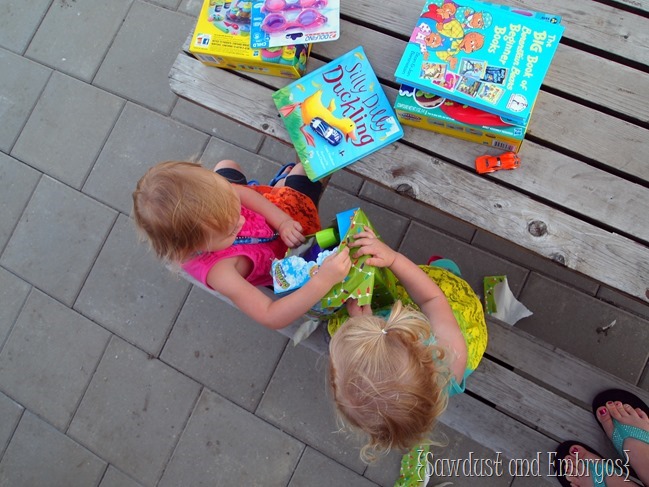 Their favorite gift? THE BUBBLE MACHINE.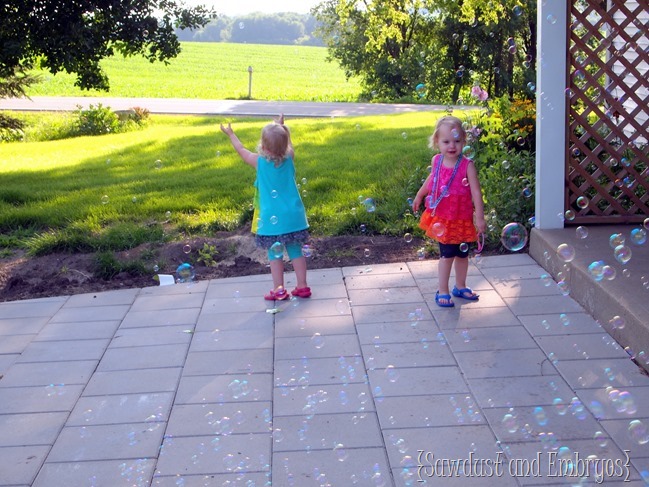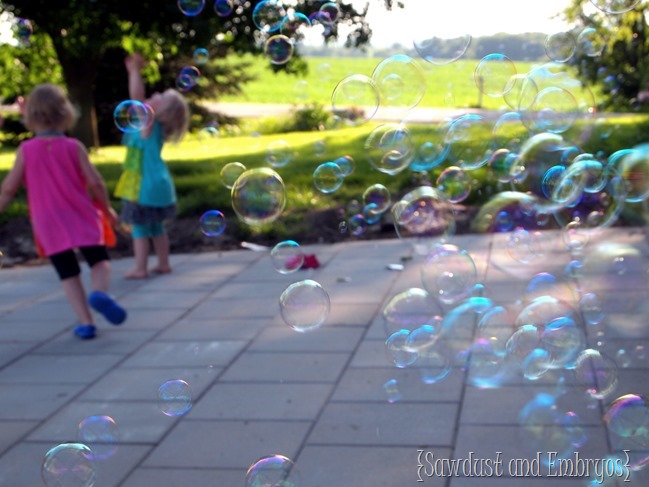 Another special thing happened yesterday… we got to hang out with our other babe. Meet Baby Sy! (our last name is SyWassink)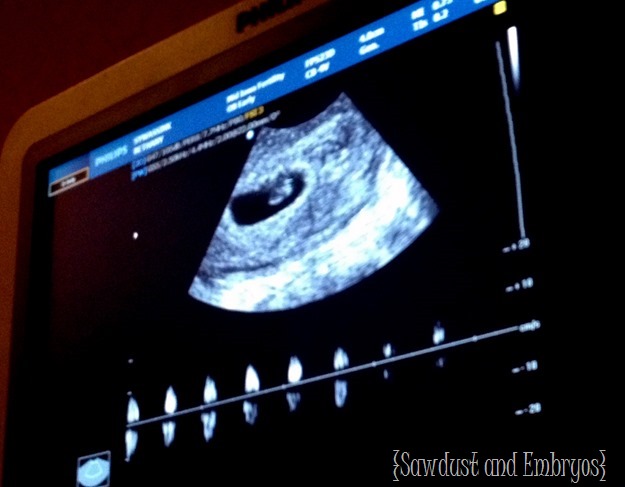 He/she is currently the size of a sesame seed, and is complete with a heartbeat! My due date is tentatively March 1st!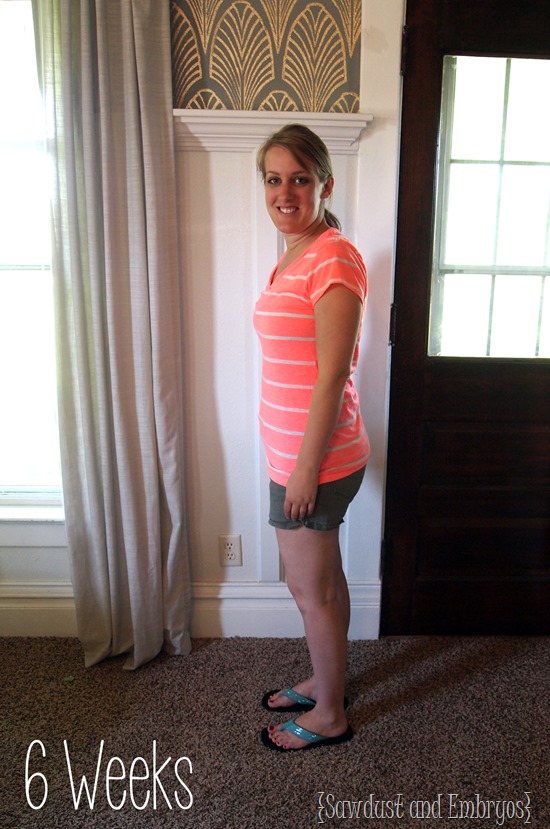 In case you were wondering how this all works… now that I'm pregnant, I have just as much chance of carrying the baby full term as someone that conceived naturally. However, as a precaution, our Dr has all his patients continue on the progesterone shots through the entirety of the first trimester. Sooooo… we're talking the end of August. Nick and I did a little dramatization of this process this past weekend while we were camping… for your viewing pleasure.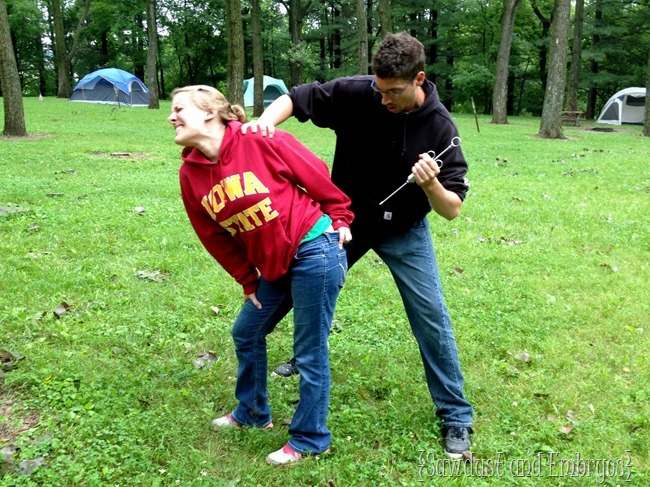 The syringe-like turkey baster was just for effect. The actual needle I meet every night is more like 2 inches in length. A small price to pay for having a tiny human growing inside of me. An insurmountable blessing that I still just can't believe.
I'll be sharing more on our camping trip and some projects we're finishing up soon! Thanks for hanging around and being a part of our crazy/unpredictable lives!