The girls are at an age where they're so FUN! They interact with each other. They play pretend. They say new words everyday, and are stringing lots of words together. They say the most hilarious things. I need to start writing them down so I can remember to share.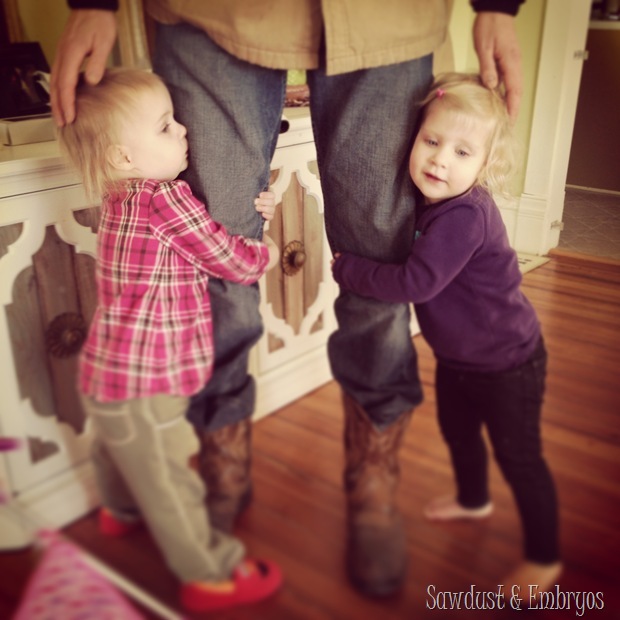 We've been noticing that our girl Della is so sweet and full of personality when her sister isn't around, and have been making a point to separate the girls and have one-on-one time with each multiple times a week. If one of us needs to make a quick run to town for errands, we take a girl with us… and leave the other  home with the spouse. We're hoping that this will allow Della's personality to blossom.
Paisley is a natural leader (aka BossyPants). She's not mean about it, but Dell naturally sinks back into her 'follower role'. While she's in her 'follower role', she's whiney, (understandably so), and becomes disobedient, stubborn, and takes toys away. WE DON'T KNOW WHAT TO DO!
The other day she refused to help put toys away before bedtime and threw an epic tantrum. We ended up telling her she just had to put one little tractor away and she could be done. Friends, she cried and refused for 4 hours until she fell asleep on the time-out mat. Now that's persistence!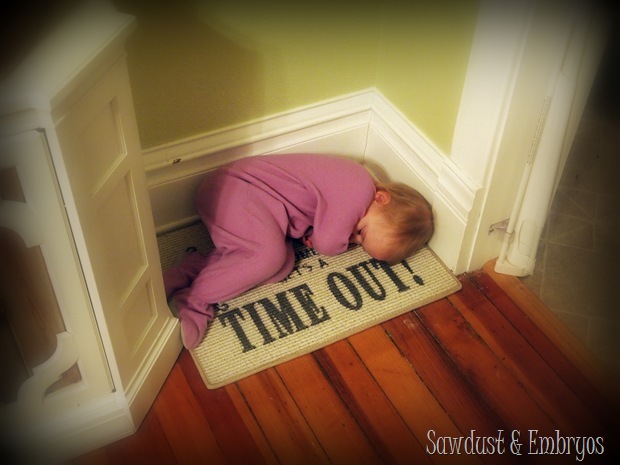 Don't get me wrong, Paisley has her moments too.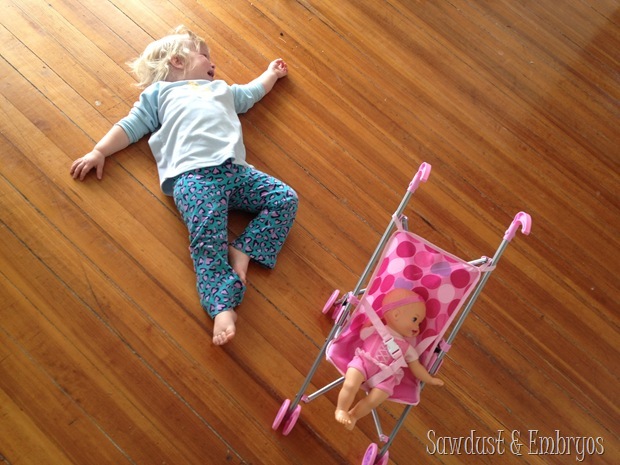 And yet somehow, in the midst of all this, I still miss them when they're sleeping. I still love them so hard it hurts. I still love planning activities, and watching them learn new things. I love knowing that they are my little people, and I'm their mommy.