Oh boy to I have a Christmas treat for YOU! These Christmas Sugar Cookies turn out perfect every time. I got this recipe for cut out sugar cookies from my friend Alisa, and I'll never use another recipe! They are soft, thick, and don't lose their shape when baking!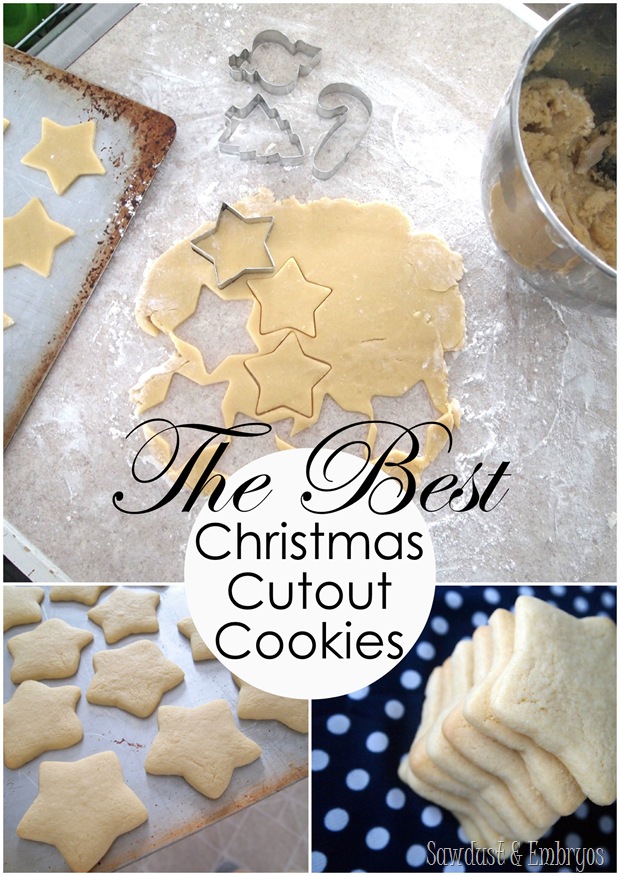 *This post contains affiliate links*
This is one of those no-fail Christmas cutouts recipe's that NAILS IT every time. Whip up a batch and get out your cookie cutters (This variety pack from Amazon is the one I have… love it!)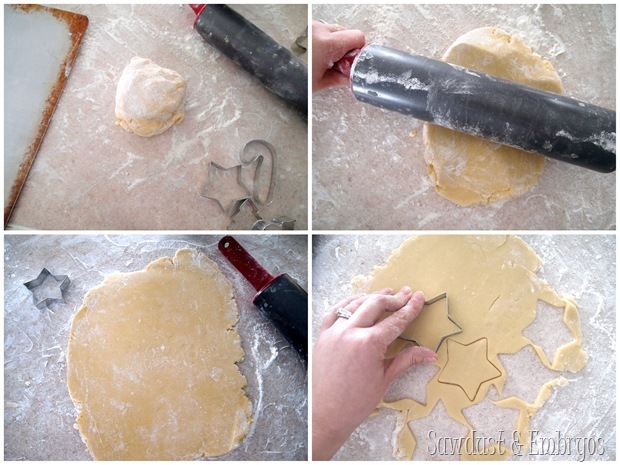 ~~~~~~~~~~~~~~~~~~~~~~~~~~~~~~~~~~~~~~~~~~~~~
THE MOST PERFECT Christmas Sugar Cookies
1 cup butter (softened)
2 cups sugar
3 eggs
1 tsp salt
2 tsp vanilla
1 tsp baking soda
4.5 cups flour
Mix the first 3 ingredients well with an electric mixer. Then add the remaining ingredients and mix until well blended. Chill dough for a at least 2 hours. Roll 1/4-1/8" thick on floured surface. Use cookie cutters to cut out shapes and put on an ungreased cookie sheet. Bake at 350 for 8 minutes (or so)… I like to take mine out before the edges get golden brown, because I want mine soft instead of crunchy. And I let them sit on the pan for another good 5 minutes to continue cooking before putting them on a cooling rack.
~~~~~~~~~~~~~~~~~~~~~~~~~~~~~~~~~~~~~~~~~~~~~~
I used this cut out cookie recipe just last night, and we had a big Christmas-Cookie Decorating PARTAY with my girlfriends from our MUGGS Mommy Group, and everyone brought a different color frosting, and some sprinkles. It was PURE CHAOS and PURE FUN!
Now that it's over and the girls (and Nick) are quietly napping, I think I'll go have a stiff drink strong cup of coffee and stare blankly at the wall. Because I'm feeling a bit like this: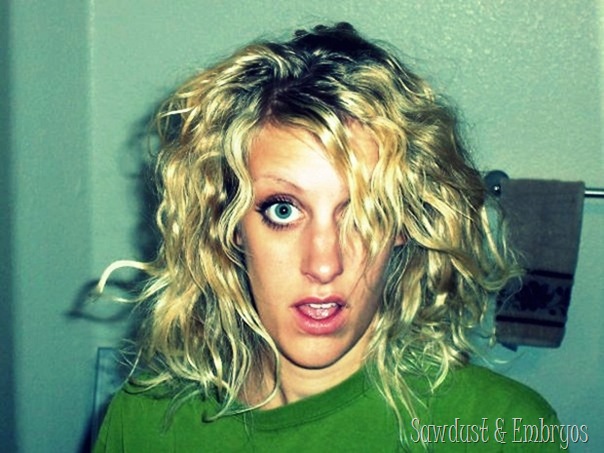 Have you been doing any holiday baking? Are you 'known' for a certain delicious cookie or treat this time of year? What's your go-to cookie? Do you feel claustrophobic when there are dozens of small children everywhere and food flying through the air? Me too! Let's be friends!
P.S. if you're a teacher, daycare provider, or somesuch miracle worker, I tip my hat to you. And I guess we can still be friends.