The girls shared a crib for the first 2 years of their life, and separating them pert'near ripped out my delicate mommy-heart.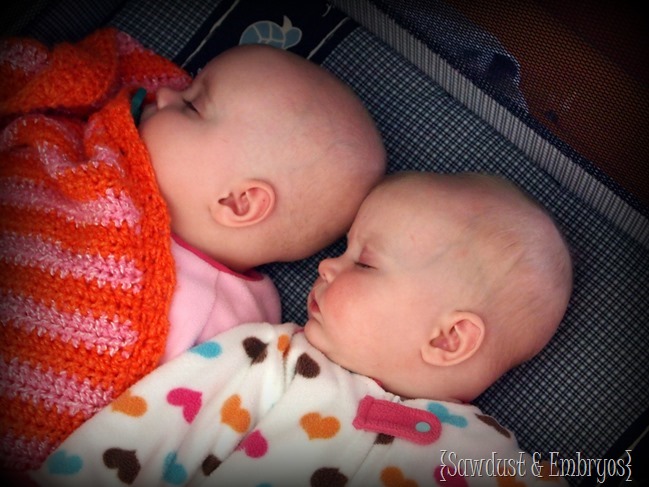 But it had to be done because they were picking on each other and keeping each other awake. One slept in the crib and the other slept in a pack-and-play a few feet away (and we alternated every night)… far enough that they couldn't touch each other, but close enough that they could throw objects at each other (which they totally did). This arrangement went on for a good year. Then, as you know, recently we moved them into their big-girl room where they were no longer confined to their beds.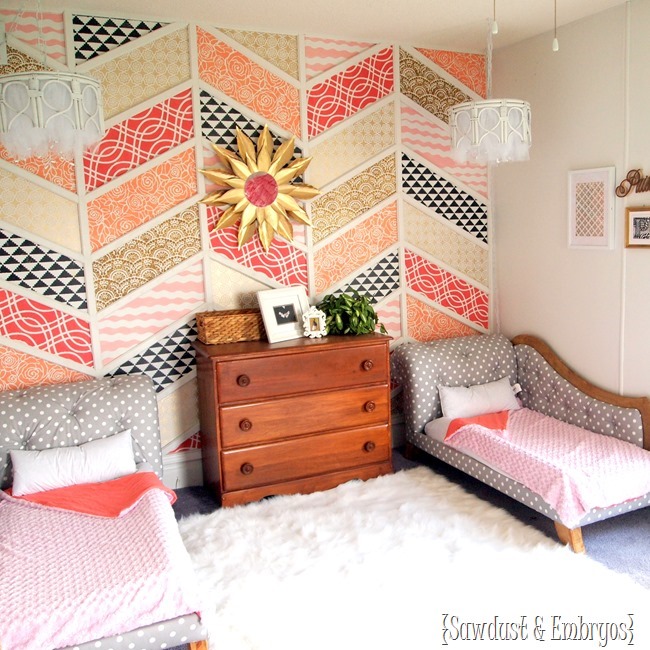 Despite my dread, the transition went very well. The girls looooove their room and love to be in it, so that helps. We knew there was a good chance they would end up sleeping together, but we didn't tell them that was an option. We just sort of waited for it to happen. And after about two weeks in their new room… it did happen.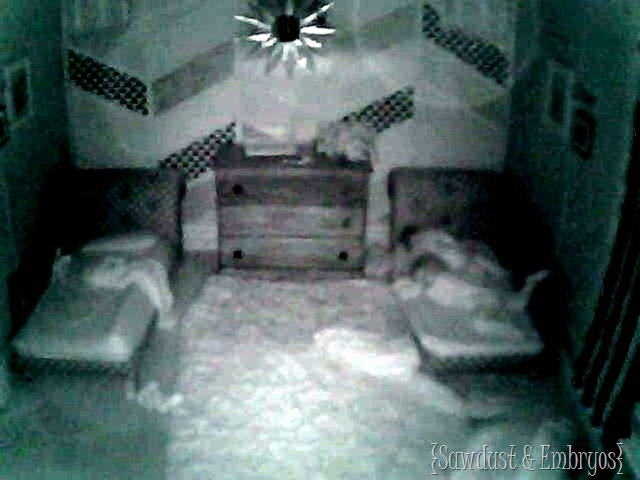 Unexpectedly, my mommy-heart rejoiced… because there's just something about your twins wanting to snuggle. And while they weren't falling out of bed or complaining, I knew that something needed to be done. And when I posted this pic on Instagram last week, one of you suggested that we push the beds together. That had always been an option in the back of our minds, but that little nudge was just what we needed to git'er done.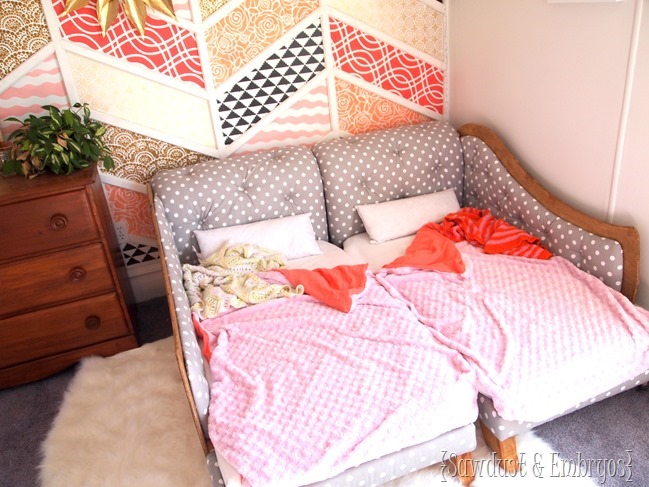 The lack of symmetry may make you cringe a little, but this is real life for us. And if HGTV Magazine comes knocking, we'll certainly oblige them by moving the beds back to make it picture perfect. Till then… my twins will snuggle.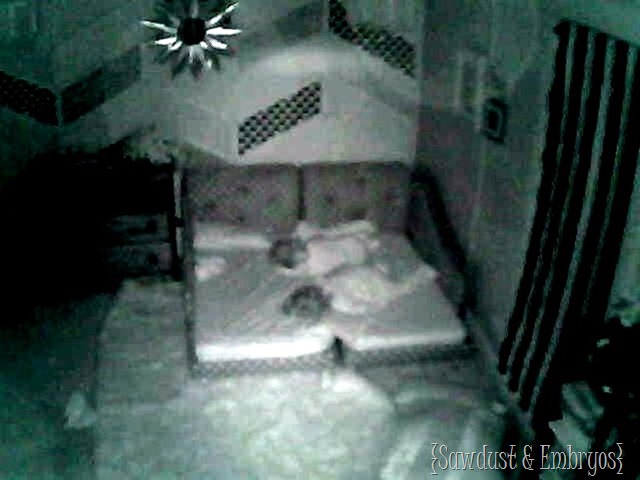 If you're wondering about the crack between the mattresses… the pool noodles that we put under their fitted sheets (to keep them from rolling off the edge) fits right down into that crevice and perfectly bridges the gap.
As for the nursery… we may make some slight changes for our next baby girl (Due March 1), but for the most part, we're going to leave it the same. We still love this room and all the little projects we did to make it just perfect, so there's no need to change it!
So that's the sitch on the girls' sleeping arrangement. We just kinda go with the flow and make changes when necessary. Isn't that what parenting is all about?
I'll leave you with this completely unrelated pic of Paisley's french braids. Her hair is fiiiiinally long enough that I can really play with it! #mommymilestone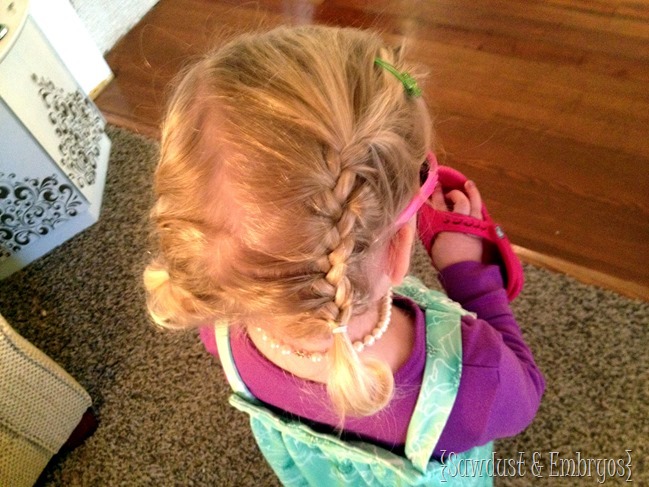 Poor Dell might have another year or so.