As you know, we sold our dining set in anticipation for my sweet Grandma's antique heirloom dining set that she wants me to have! It's quite a haul to Dubuque from here, so we've been waiting until we planned to travel there anyways for her 95th birthday party this past weekend.
Isn't she a dish?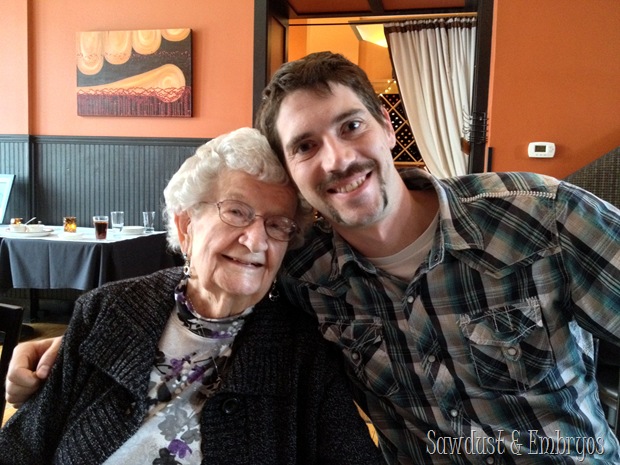 I'm pretty sure she has a little crush on Nick. And who wouldn't with his new fu-manchu mustache all over his face. While he likes the attention it brings him, it will be shaved off today at some point.
Anywho, back to the table… it was given to my grandparents on their wedding day. Some 65 years ago.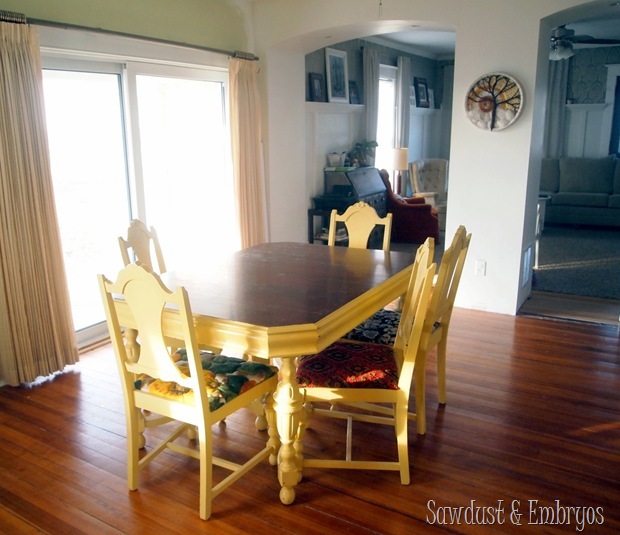 My dad distinctly remembers being a small child and being instructed to paint it yellow. I think now he's wishing he would have rebelled, but I don't mind the yellow for now.
Eventually I'll either strip it, or paint it another color, or do a whitewash treatment. But for now I'm just going to enjoy my Grandma's vintage heirloom in it's original state.
Scratches and all!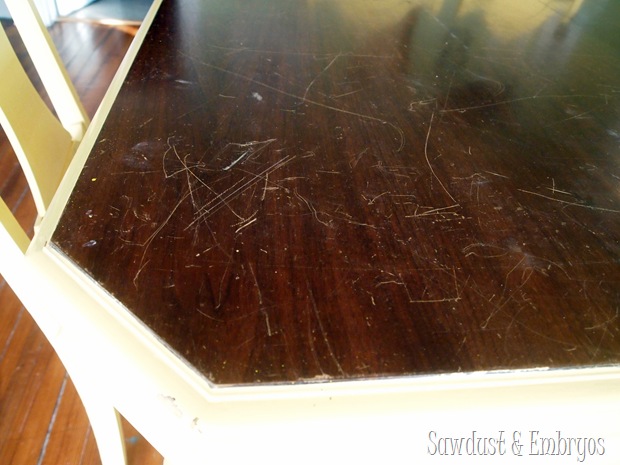 Especially since we confirmed it's not lead-based paint. Have you used these things? You just squeeze the cigarette-looking thing, rub it on the paint for 30 seconds, and based on what color it turns, you know whether or not it's lead-based! Sooooo simple.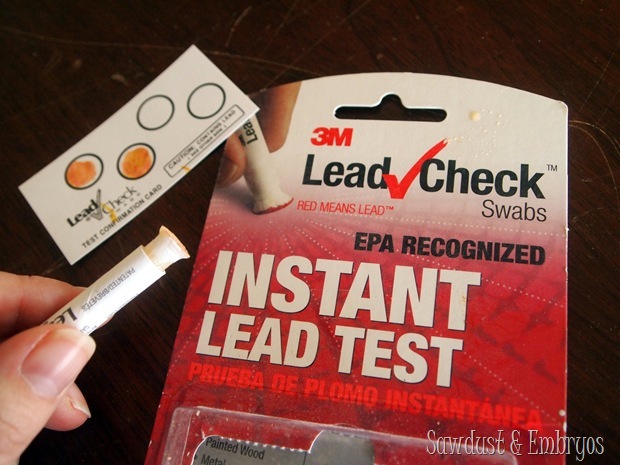 I even kinda love the collection of vintage fabric on the chairs. Who knew that mismatched chairs was a trend that started decades ago?! Pinterest doesn't know ANYTHING.
I saved the orange poppy fabric and plastic covers from the other dining set, so these might be getting recovered sometime soon. Until then, we won't be having spaghetti.
Would you look at those legs? LOVE.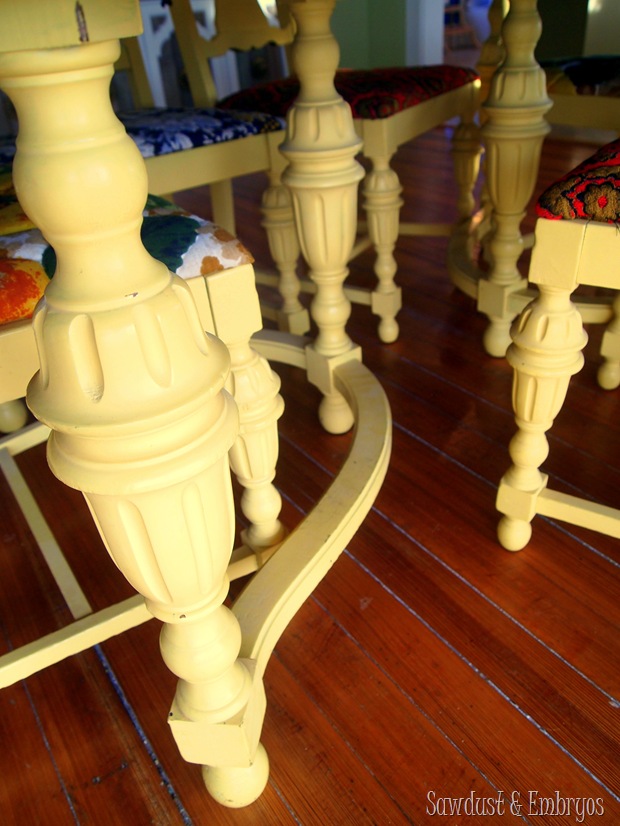 You know I love things that have sentiment and a story behind them. This is the jackpot for sure. My Granny is so generous!
And unlike our last dining set, this one contrasts the wood floor instead of just blending in. I haven't made a hard and fast decision on the use of area rugs in a dining room, but many of you  brought up some very valid points arguing both sides of the matter when I asked your opinion on our Facebook page. We'll see.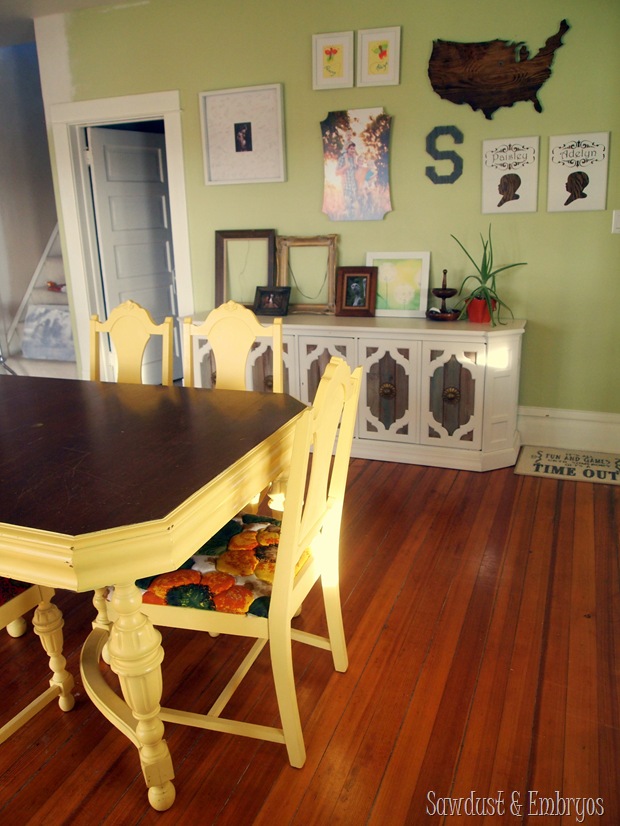 My blogger friend Katie is going to share her thoughts on the matter later this week, so we can all look forward to that!
We're having a lazy Monday over here. I was pretty confident I got the stomach flu from the girls, but I'm feeling a lot better right at this moment… so maybe it was just a burst of nausea. I can assure you I'm not pregnant though, but it's a nice thought.
Cheers!