Phewf! This week has been a doozy! I reeeeeally, really, really hoped to post about the accent wall in the girls' room today, but alas (as usual) DIY throws us a curveball. We're waiting on a tool to come in the mail so we can finish things, and it's been delayed another week. UGH! Luckily I'm not a planner and I can roll with the punches. I seriously considered posting a sneak preview, but I just can't do it y'all. I JUST CONT DO IT CAPTAIN! (name that movie!). So for now I'll at least show you the color scheme we have going on in this room. I was inspired by these colors. Pretty right?!
In other news, we posted the mini wooden state ornaments on the Etsy Shop, and had over 50 orders in the first day… YIKES! You guys are really in the Christmas spirit, huh?
We posted a listing for unfinished wooden state cutouts as well, and that seems to be the most popular… which is nice because that saves me a lot of time, and allows YOU to get creative! I'll be spending some quality time with my scroll saw  in the coming days, that's for SURE! Nick announced that he's willing to help… so that's sweet.
Which reminds me! The other morning I woke up to a GORGEOUS bouquet of flowers, a super sweet note, and already-brewed coffee waiting for me. Nick works 2nd shift and gets home at 2:30am, so he was still sleeping when I found it. I think I have a full-blown crush! Sorry ladies… he's MINE!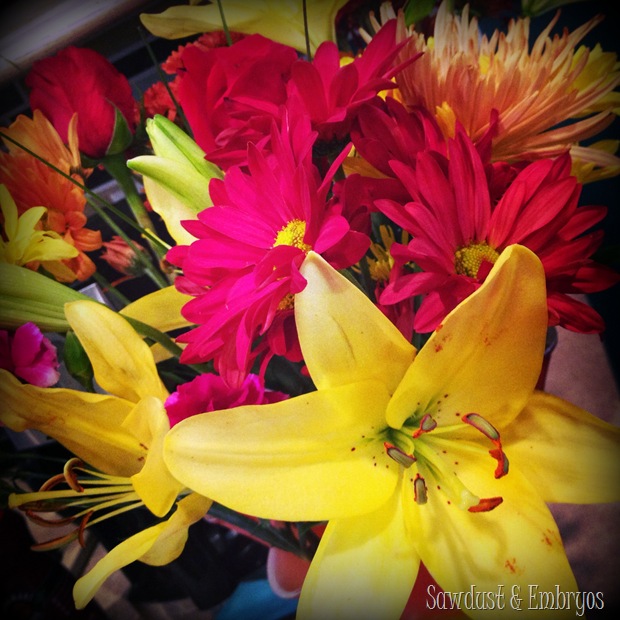 A couple days ago, I forgot that we hadn't changed the clock in the living room for daylight savings. The girls were especially cranky, and I was short on patience… so I decided it was a good night for an early bedtime. I put them down at 6, and they were out cold by 6:15… which was actually 5:15. WHOOPS! Sorry sisters! They must have needed it, cause I didn't hear a peep from them until 8:15 that next morning. Heh heh. Fifteen hours might be a new record!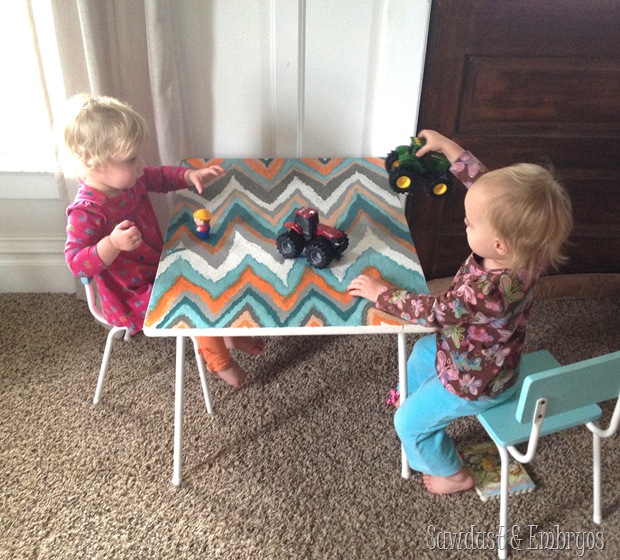 What are you guys up to this weekend?