We haven't talked about our Living Room in quite awhile. Ain't nothing going on in this room but lots of blanket-tent-building, pretend picnics, and episodes of Daniel Tiger (hey, at least it's educational-ish).
I'm still loving the board and batten, stencil, and curtains… even though it's all a little more formal than my taste. I mean, maybe even bordering on Downton Abbey styley.

Ok, maybe not an exact representation… but you get my drift.
Anyway! I've been wanting some woven bamboo-type blinds FOREVER. I love the natural element and texture that they bring to a room. And the plastic white mini-blinds that came with the house have remained for purely practical purposes. I don't like the idea of people seeing in my house at night… ew!
So! We finally fell into some money (wouldn't that be nice?!) set aside some money to pull the trigger on this once and for all. Did you know that woven bamboo blinds can be quite expensive? And we weren't doing ALL the windows… just the ones in the living room and dining room (4 windows total).
We found these at Lowes after doing lots of looking. We liked the texture and shade of wood, and were even willing to swallow the $87 (each!) price tag. But then we realized that the one for our bay window would be 4" too short. I know 4" seems small, but imagine if there was 4" of daylight at the bottom of your blinds? It would be weird and not cool. The sales person told us we could special order, but it would be $250 for THAT ONE WINDOW. No thank you!
A few more months passed, and we were at Lowes for something else… when we noticed a group of blinds that were clearanced. We actually liked the look of these blinds better, but hadn't considered them last time because they aren't the kind that can be modified and cut down at the store to perfectly fit the dimensions of your window.
That's when Nick said 'I can totally modify these at home'.
And I said ' Good, because they're THREE DOLLARS each' …WHAAAA?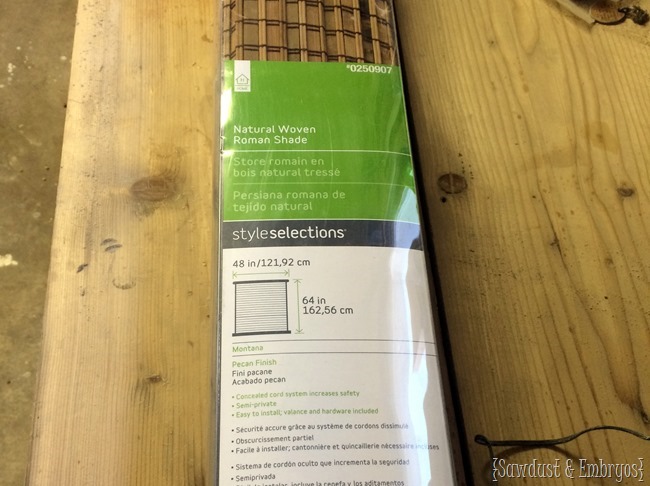 These are no longer $3, but they're still inexplicably affordable at $17 bucks each. Here's the link.
We bought 4… enough for all the windows in our living room and dining room. Our total was $12. I still can't get over it. Nick measured the width of each window and subtracted 1". Then find the center between two strings.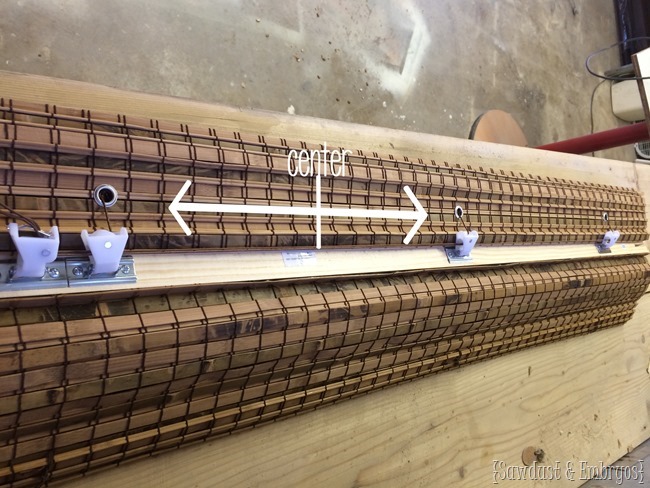 Measure out from that center point, and mark half the distance of the window in both directions.  This will ensure that your grommets are centered.
Then cut string to the third pulley in the section of the blind that you will be cutting off.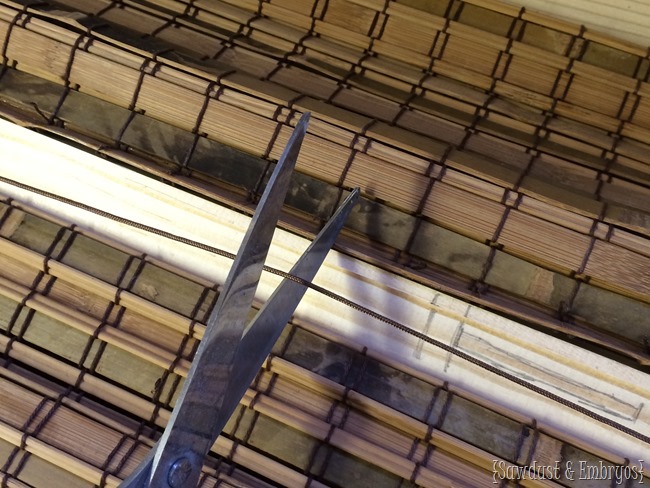 Bundle the blind real tight with your cut marks still visible. Make sure that there are no strings or foreign objects in the way of the blade. Using a miter saw cut the blind. We took several shallow cuts to keep the wood from splintering.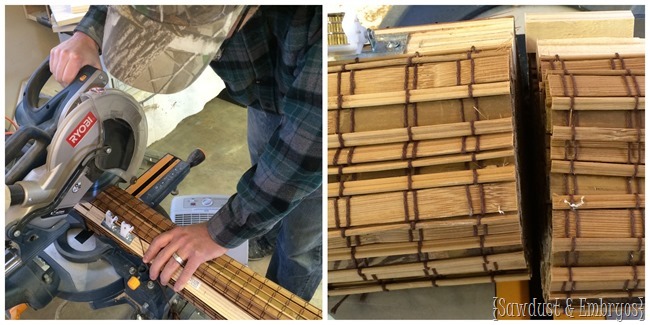 Next mark a 1/8 " x 2" slot on the board that the blind hangs from and cut the slot out with a band saw, jig saw or scroll saw.   (we had to do this because of how it mounts to the mount. Your blind might be different.)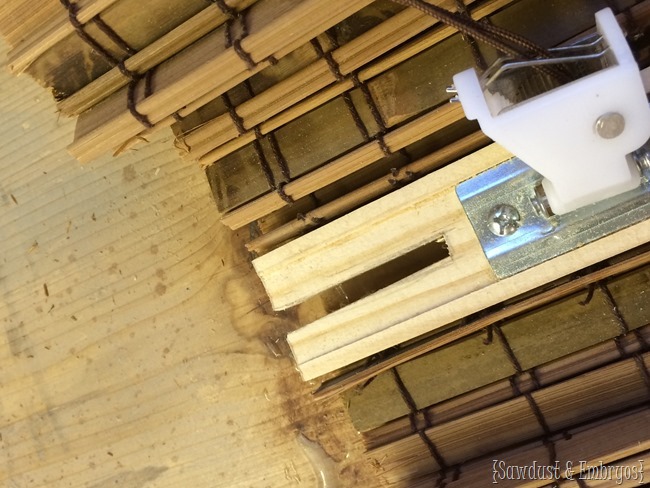 Finally? Mount on your windows! Just use the enclosed instructions for mounting. Two minutes, lickety split.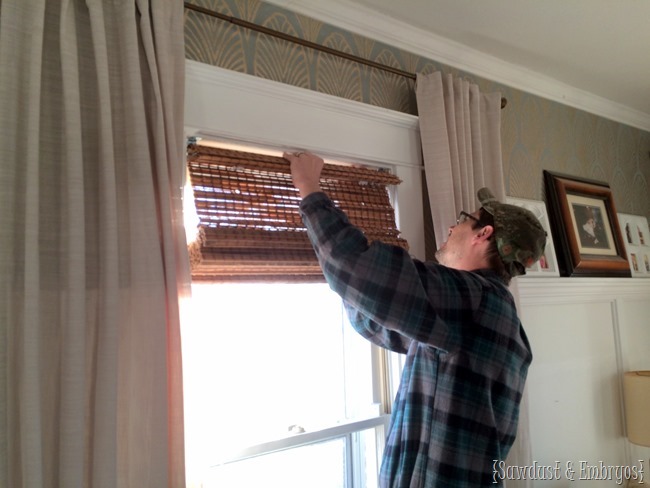 Isn't my lumberjack so cute? How about this one of him making use of some leftover bamboo shade?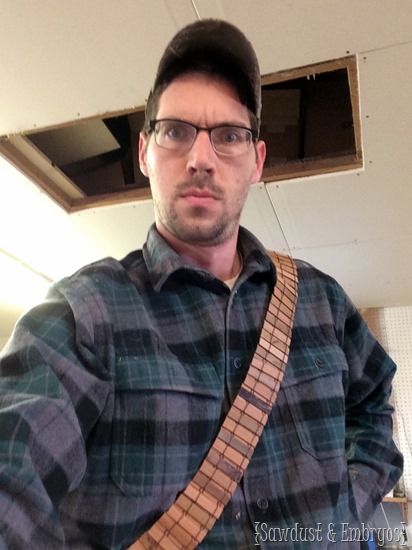 Want to see these shades all hung and pretty-like? Of course you do!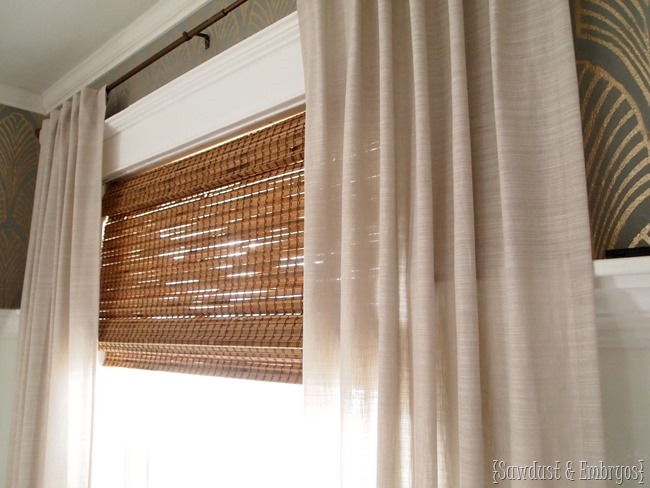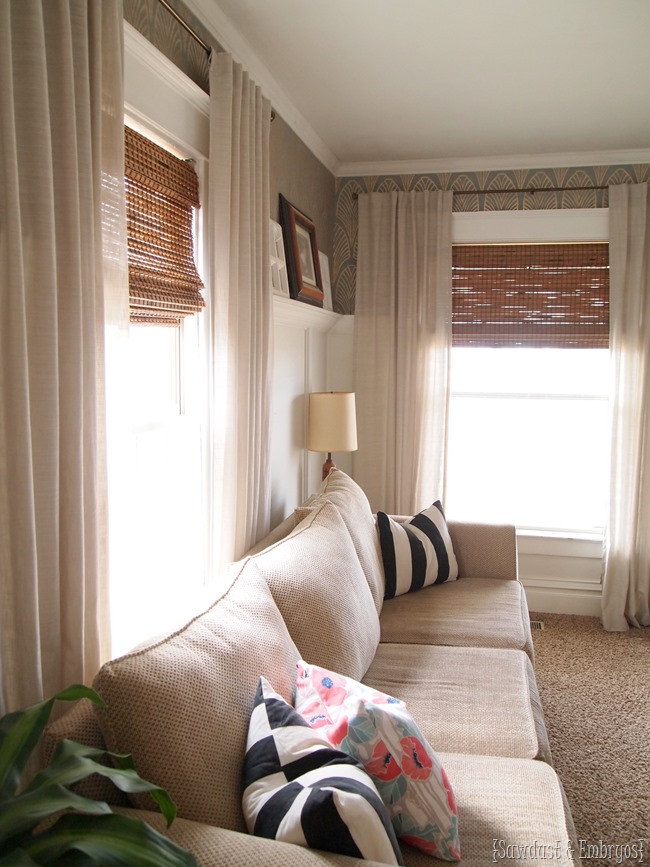 And here's the whole room.
Doesn't it just add so much warmth and texture? I'm loving it pretty hard. Sometimes it's the little things, right?! And you know I love a quick project!
I'll be showing pics of the dining room soon too! I finally made a decision on curtain fabric, and will be working on them asap! Cannot wait!
Happy Tuesday to you!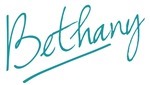 *this post contains affiliate links