I was all pumped to write this post this morning, and even woke up early to write it while the girls were still sleeping. But then my computer was ungodly-slow, and I quickly went from frustration to my best ugly-cry. So I removed myself from the situation and shut down my obviously-overworked-computer. And now that it's naptime and I'm back at it? WRITER'S BLOCK. So that should explain why I'm just blathering on and on.
Shall we just do this home reveal already?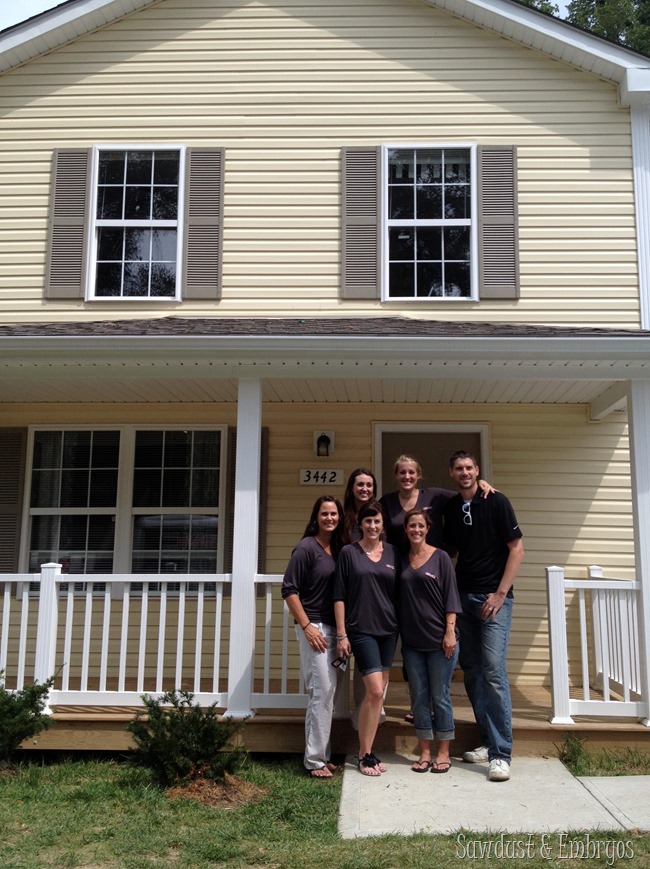 Aren't we a swell-looking group? These girls were hilarious and fun, and we all got real sweaty together in that Ohio humidity. There's a special type of bonding that happens when there are literal sweat and tears involved.
When you walk in the front door, you see the gorgeous living room designed by Amy @ The Idea Room. I love her style!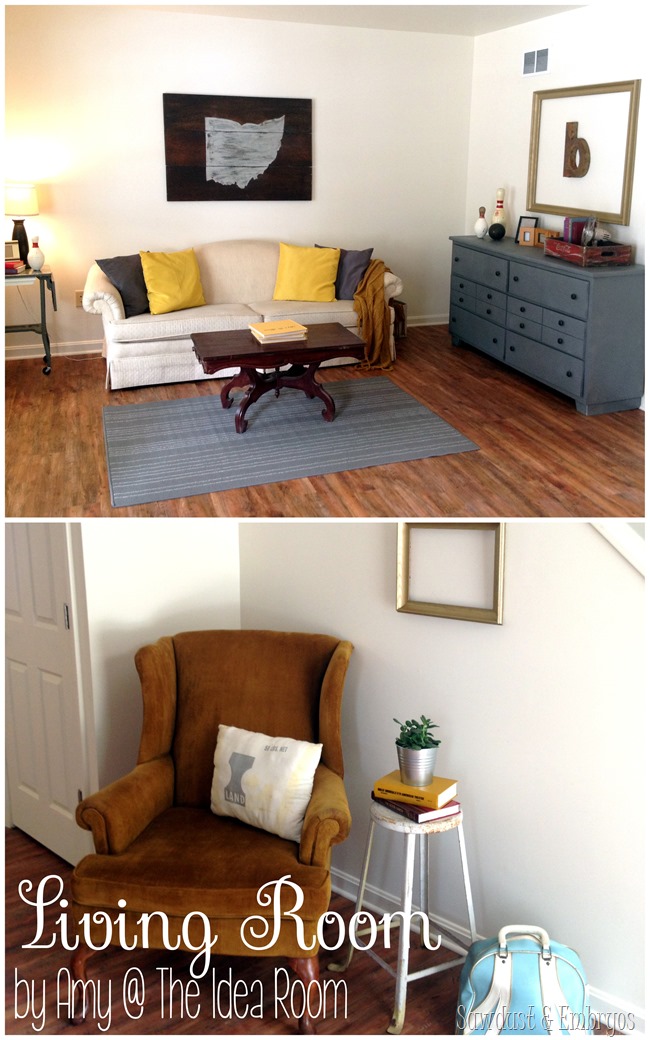 Then there's the kitchen/dining room area that Nick and I tackled together (more info on yesterday's post)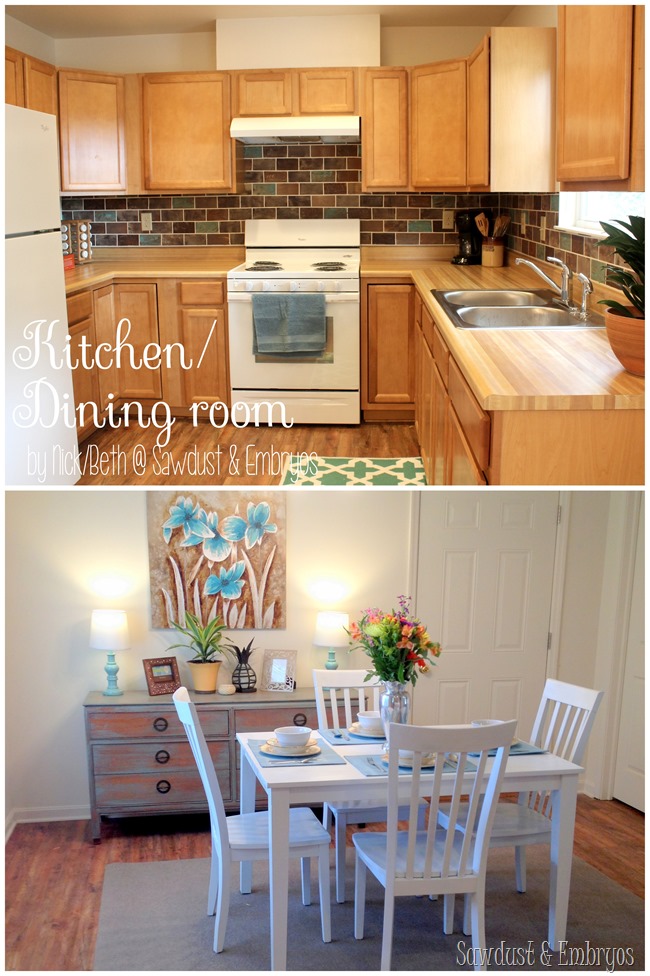 When you go upstairs, the first room you come to is the office. Taryn @ Design, Dining & Diapers did an amazing job making this room feel industrial yet functional! Love it! (photo credit goes to Danielle!)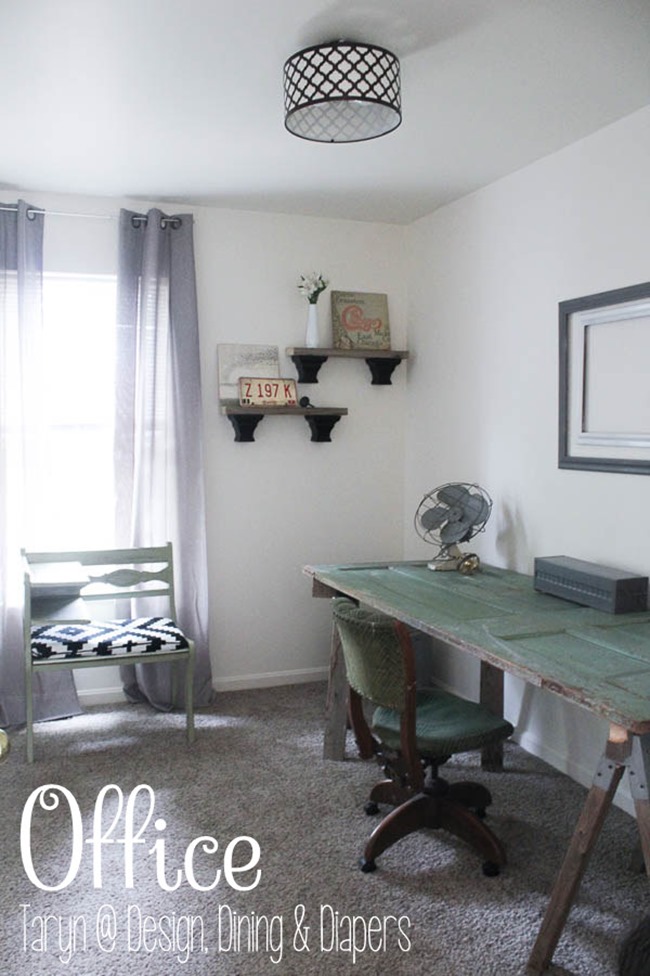 Across the hallway is the playroom designed by the sooooo talented Allison @ Two Thirty Five Designs. I think this might be my favorite room in the house. Her attention to detail is CRAY! (Photo credit goes to Allison!)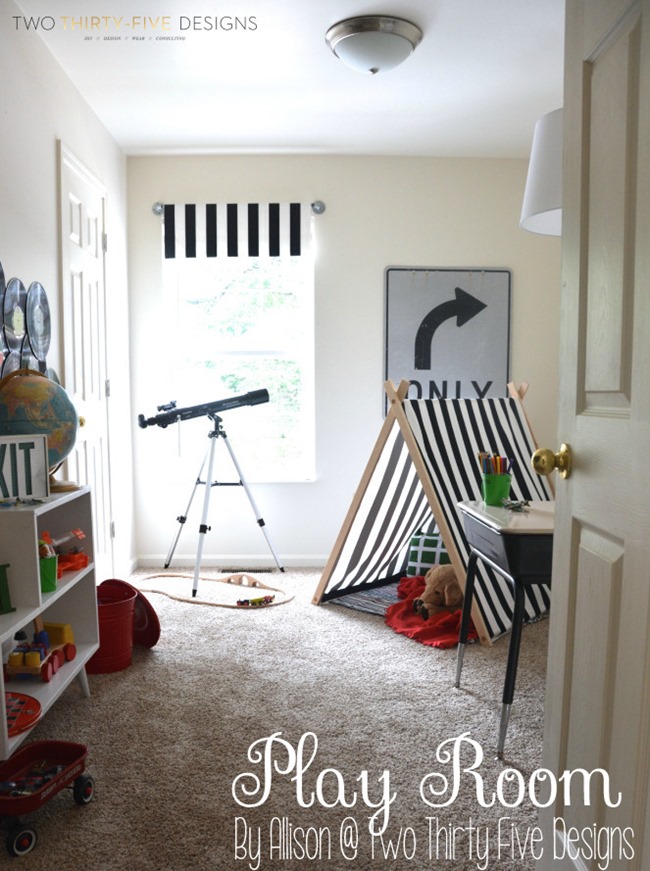 Down the hall is the little boy's room that Nick and I decorated (more info in yesterday's post).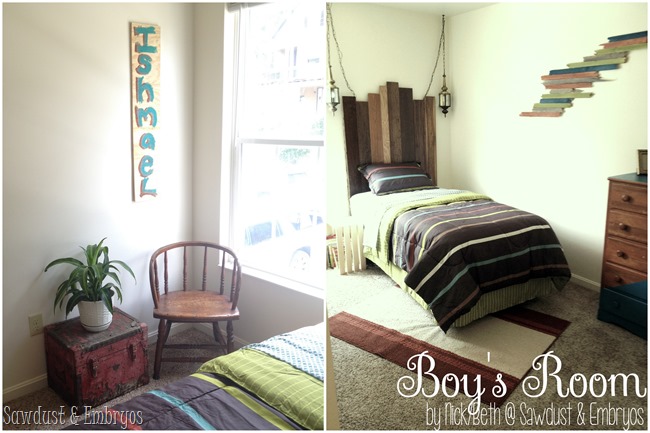 And across the hall from that is the Master Bedroom designed by Danielle @ Finding Silver Pennies. She's adorable and her crisp/shabby style is soooo amazing.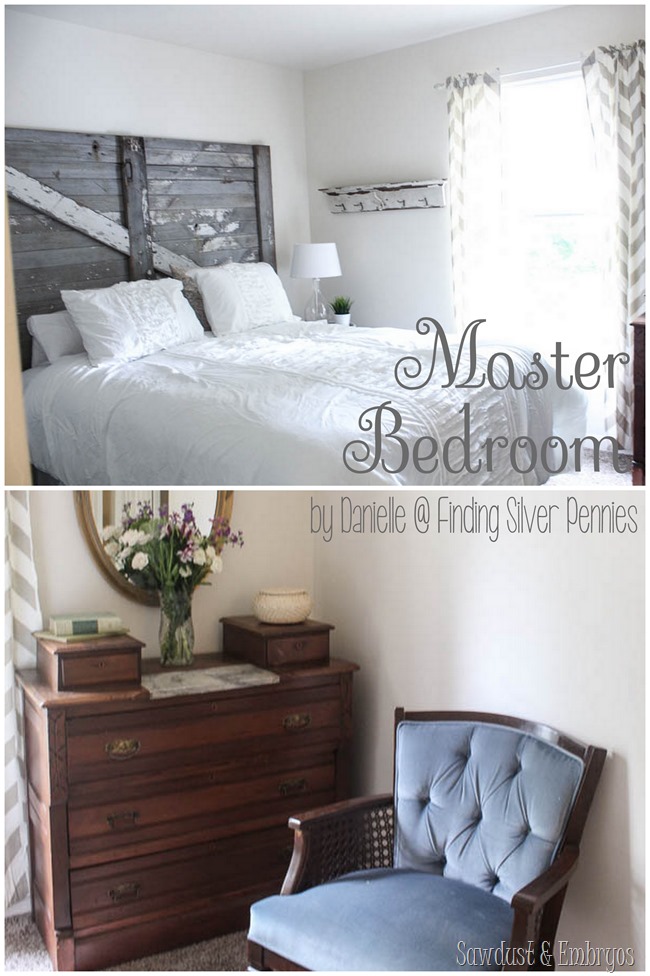 When Tyc and her son Ishmael showed up at the house that afternoon, we were all peeking out the mini-blinds as Ed from Habitat for Humanity and Chris with GMC chatted with her a bit.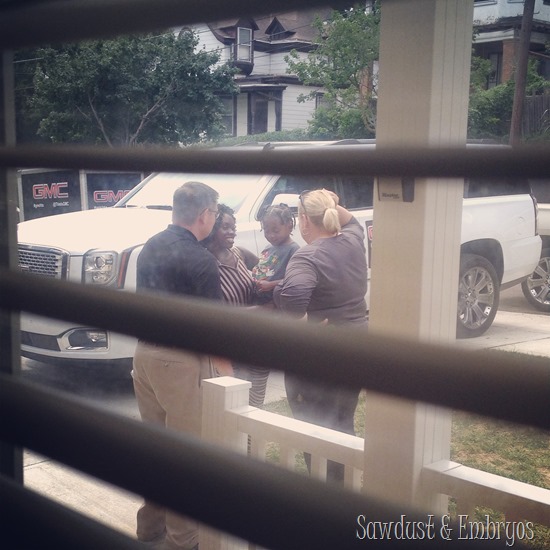 Her reaction to having a fully furnished home was emotional and indescribable. She had no idea that this had been going on!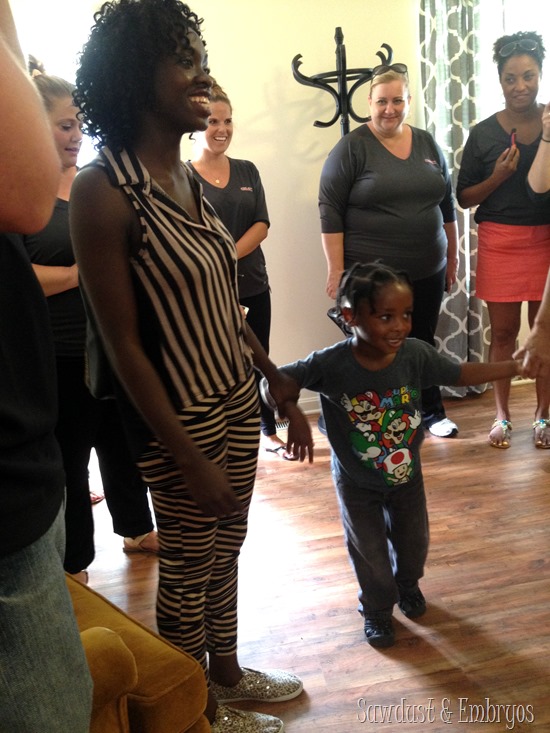 I think it's fair to say that Ishmael loved his new bedroom. Until now, he didn't have a bed of his own.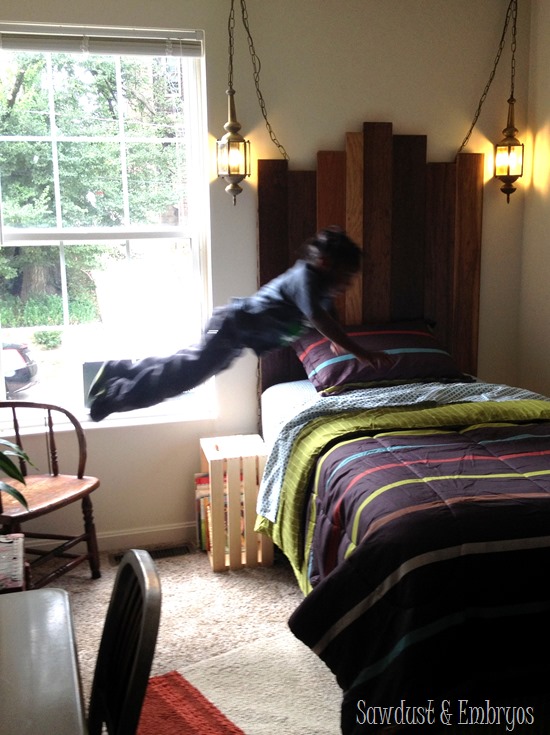 Here we all are crowded in the hallway as Tyc and Ishmael made their way from room to room.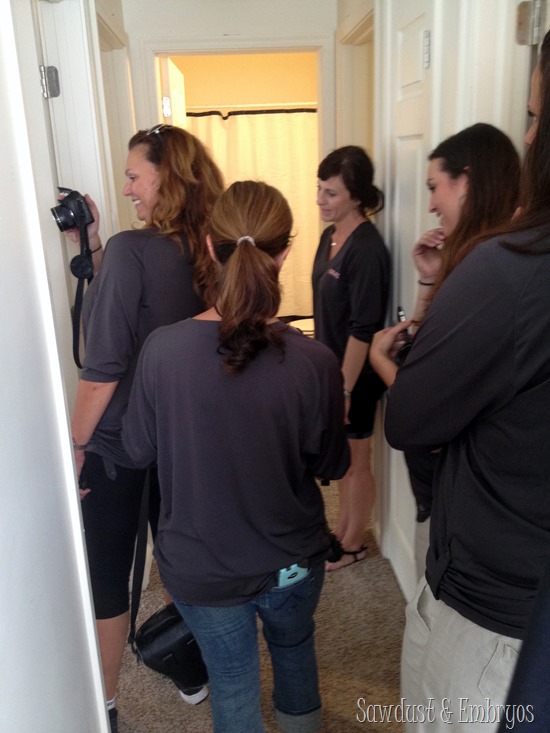 After the surprise was over, Nick spent some quality time with Ishmael playing cars on the floor with him. This was precious to watch! He was so happy someone was taking an interest in him!
We loved this little guy. His energy was contagious (and we neeeeded energy!)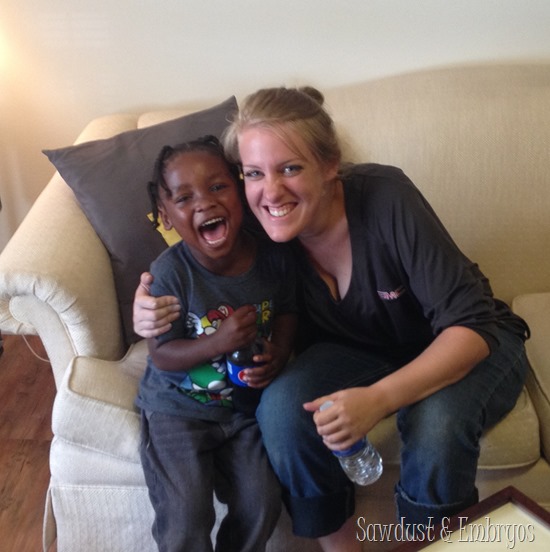 This was SUCH an amazing and humbling experience. And I learned that adrenaline is FAR more productive than caffeine.
HUGE thank you to GMC for having such a great idea to help out a family in need… and for choosing US to participate! Thanks also to Habitat for Humanity for all their hard work in making this happen, and to Rustoleum for donating gift cards. This has been THE most amazing experience!
If you missed out, here's Part 1 and Part 2 of our adventure!