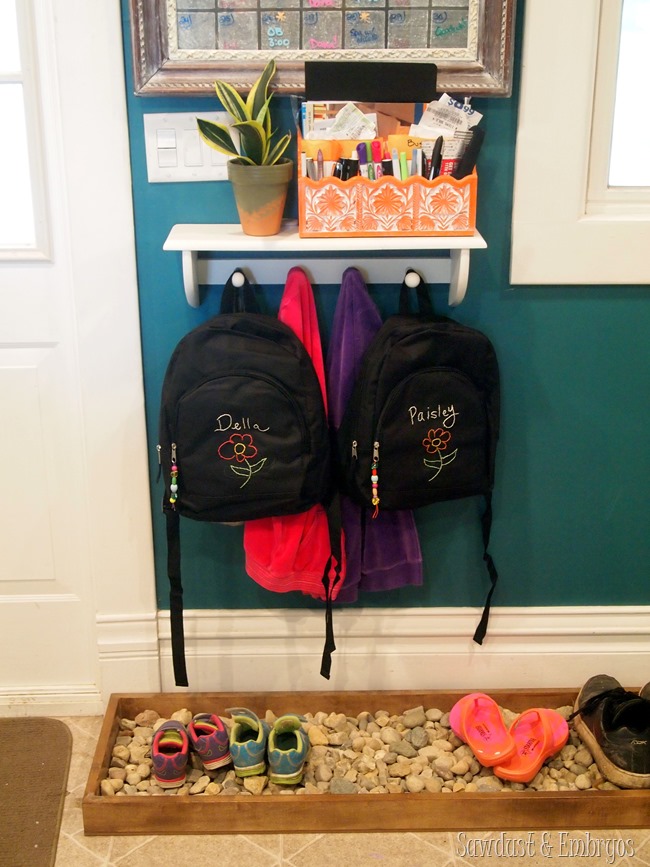 I used to be one of those people that rolled my eyes at ALLLLLL the pictures parents posted of their kids on the first day of school. A good week to take a break from Facebook if you ask me… because you're missing nothing. Well today I'm eating my words, because the girls started PRESCHOOL this morning.
As you can see 50% of my small litter of children are stoked. The other 50% is whining about the sun in her eyes. I wasn't sure how I (or the girls) would handle this big life event, but everything went smoothly… without any tears!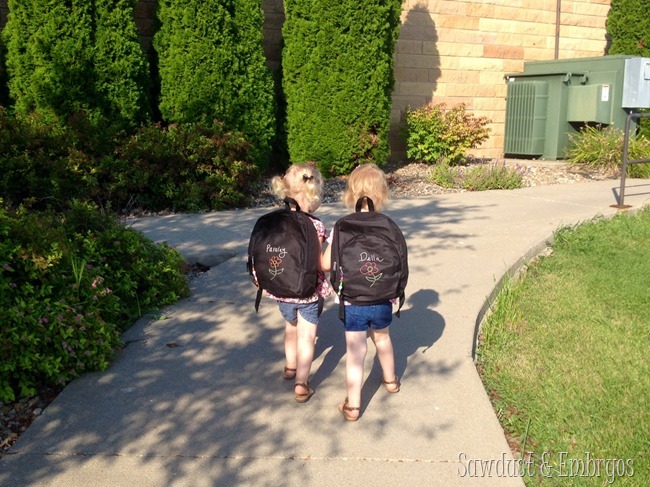 I had a whole 2.5 hours all to myself. This is going to be a bit of a conundrum, because it's not really enough time to drive all the way back home. I mean it is, but not so worth it. Today I ran some errands, and read a book in the car with the windows rolled down. I was glad I was close by, because I got to see this happen! SO CUTE!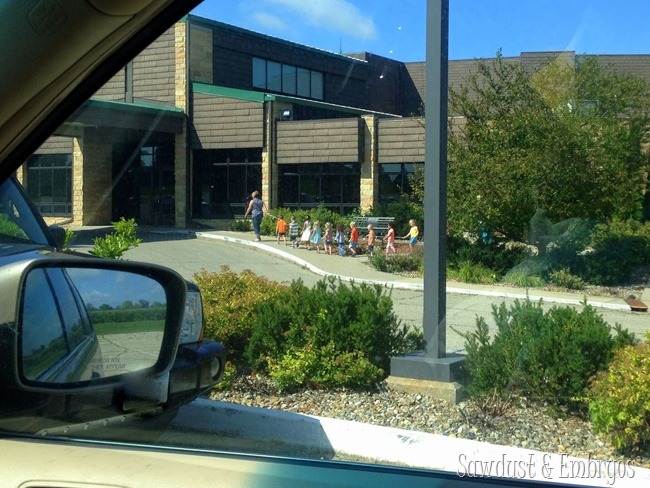 We decided to put the girls in separate classes. We were given the option, and we feel that they could really benefit from being apart and allowing their separate personalities to develop. It will be fascinating to watch this school year play out, and see how they grow and develop! Girlfriends have been pretty isolated out on our acreage for the last 3 years, so it will be good for them to learn to play and interact with others. I wish I could be a fly on the wall and watch them in class every day! Ok not really… I got things to do y'all. Are YOUR kids pumped for this school year? If you have twins, do you have them in the same class or separate? I would love to hear stories and opinions on this matter! I love chatting it up with other twin mamas!