Nick and I just returned from the most amazing, exhausting, rewarding, stressful, memorable week of our entire lives. After being in 4 different airports, driving 1,105 miles, sleeping in 5 different hotels, having a cancelled flight and lost luggage….ummmmm we're ready for a nap.
A few months ago, we were asked by GMC to participate in adventure with a beautiful cause behind it. Along with a group of other bloggers, we would be flown to Atlanta, and spend 4 days driving along the World's Longest Yard Sale… picking up treasures along the way to fix up a home for a family in need (in collaboration with Habitat for Humanity).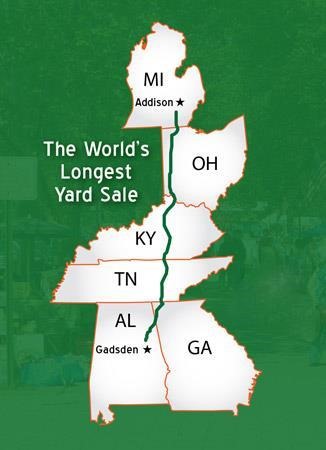 Nick and I were outfitted with a fully-loaded 2015 Yukon Denali… talk about luxury!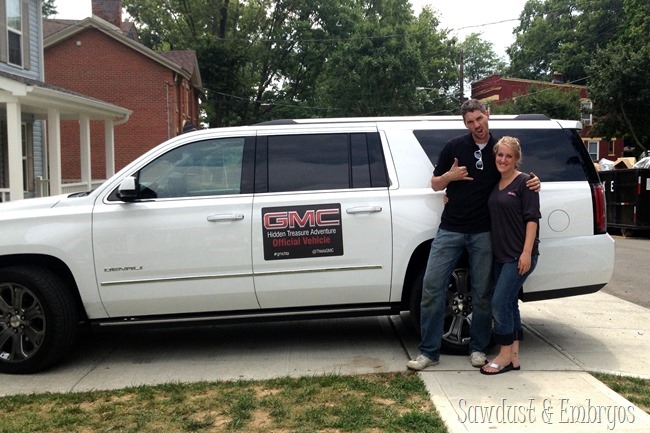 Once we all met in Atlanta, each blogger drew a room out of a hat. I got the kitchen/dining room and Nick got the little boy's room. We were the only couple along for the adventure, so we just decided to do these rooms together instead of as individuals.
Being given a budget of $250 each, we had to FULLY furnish these rooms. That means dining table/chairs, dishes and small appliances for the kitchen, bedding/dresser for little boy's room, ETC ETC! There was no time (or money) to waste!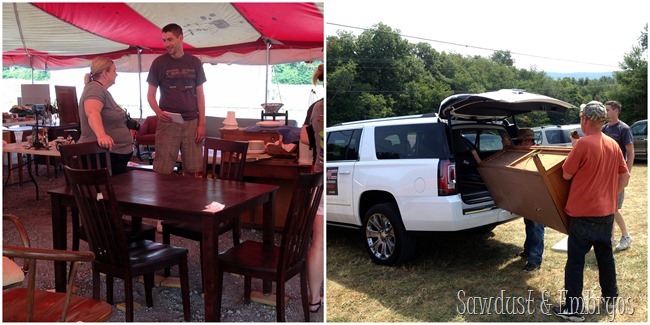 If you're not familiar with The World's Longest Yard Sale… it's basically 700 miles of country highway where people bring their stuff to the side of the road to sell. IT.IS.INSANE.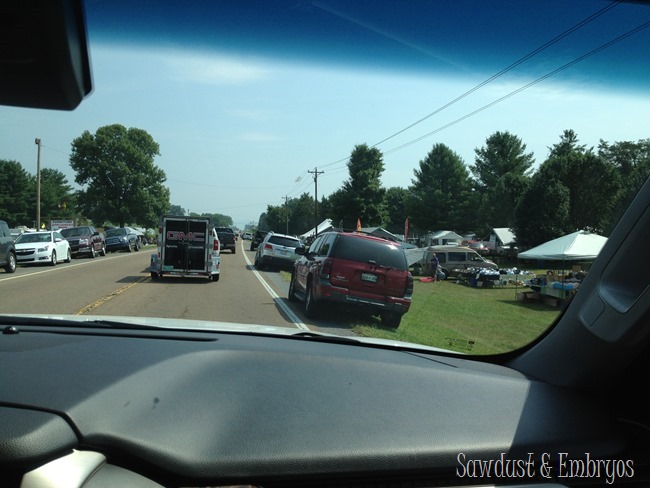 Which ones do we stop at? Should we buy this dresser or wait for a better deal? What makes people think someone is going to buy a mason jar for $35 dollars? …all questions that went through our heads daily. Some yard sales were legit homes with their belongings in the yard for sale. Others were vendors that would bring a truck full of junk treasures and think they're going to make a killing. Some were downright nasty. #justsayin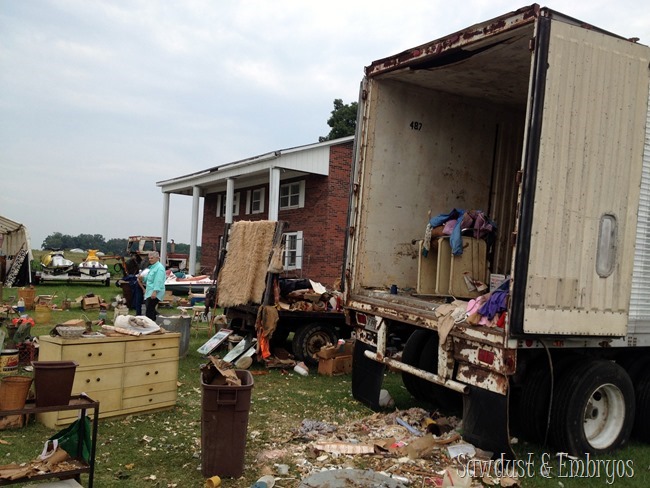 We realized just how big a deal this all was when Nick was interviewed by the local Cincinnati Fox News station. He totally killed it. You can watch his newscast here. I was without makeup and feeling a little janky, so I got outta there like a jack-rabbit eating a Dilly Bar on a hot summer's day.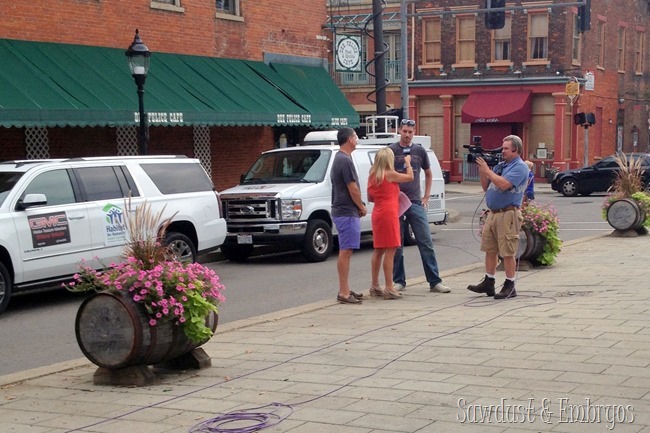 After each 10-hour day of 'shopping', we would spend our evening in hotel rooms fixing up a few of our purchases that needed attention. Nick re-wired some outdoor sconce lights to be hanging pendant lanterns, and I took a very neutral piece of artwork ($2) and gave it some color. What? You don't carry a tiny paintbrush in your purse?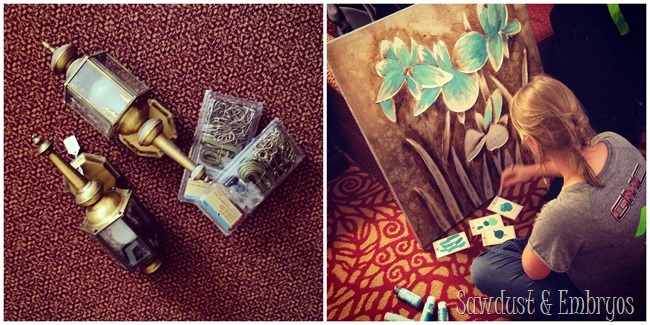 We knew that we would only have a handful of hours on the last day to get the furniture pieces fixed up and 'aesthetically pleasing to the eye' ..as Nick would say. Heh.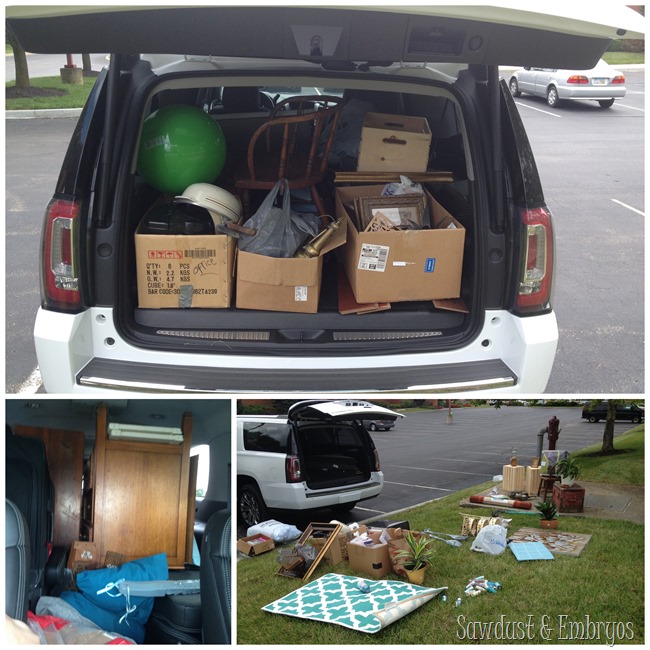 Our BFF's at Rustoleum gave each blogger a $50 Home Depot gift card to help with some of the expenses. We picked up paint and supplies and unloaded everything into the parking lot at the Marriott to get busy.  This is what a parking lot full of DIY bloggers in the middle of the night looks like.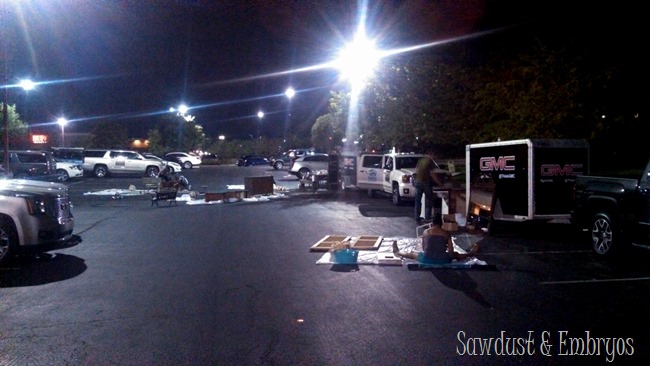 In one evening, we built a headboard and started/finished TWO dresser transformations… among a few other smaller projects.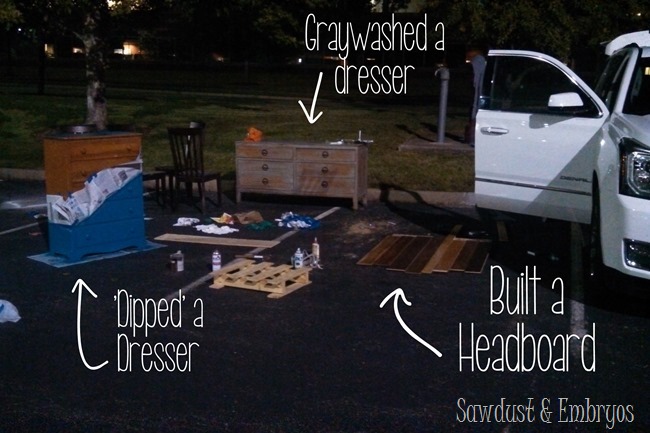 I was running on adrenaline, and refused to look at the time… because I knew it was late. We ended up going to bed at 2:30am, and awoke at 5:30 to load everything up to head over to the family's home. We hadn't seen the house yet (only pictures), so all the designing had been going on in our imaginations. We would have a total of 6 hours to finish all our projects and completely transform our two rooms to be beautiful and feel like HOME for this family in need.